Portrait oil painting - "The Morning Light" - Step by Step tutorial PART 2
Hi Steemians, here is the second part of this tutorial I started a week ago. Thank you for your patience, I had a very busy week.
Previously we made a good drawing and a value study. Im quite happy with that like that, but lets add some colour to it.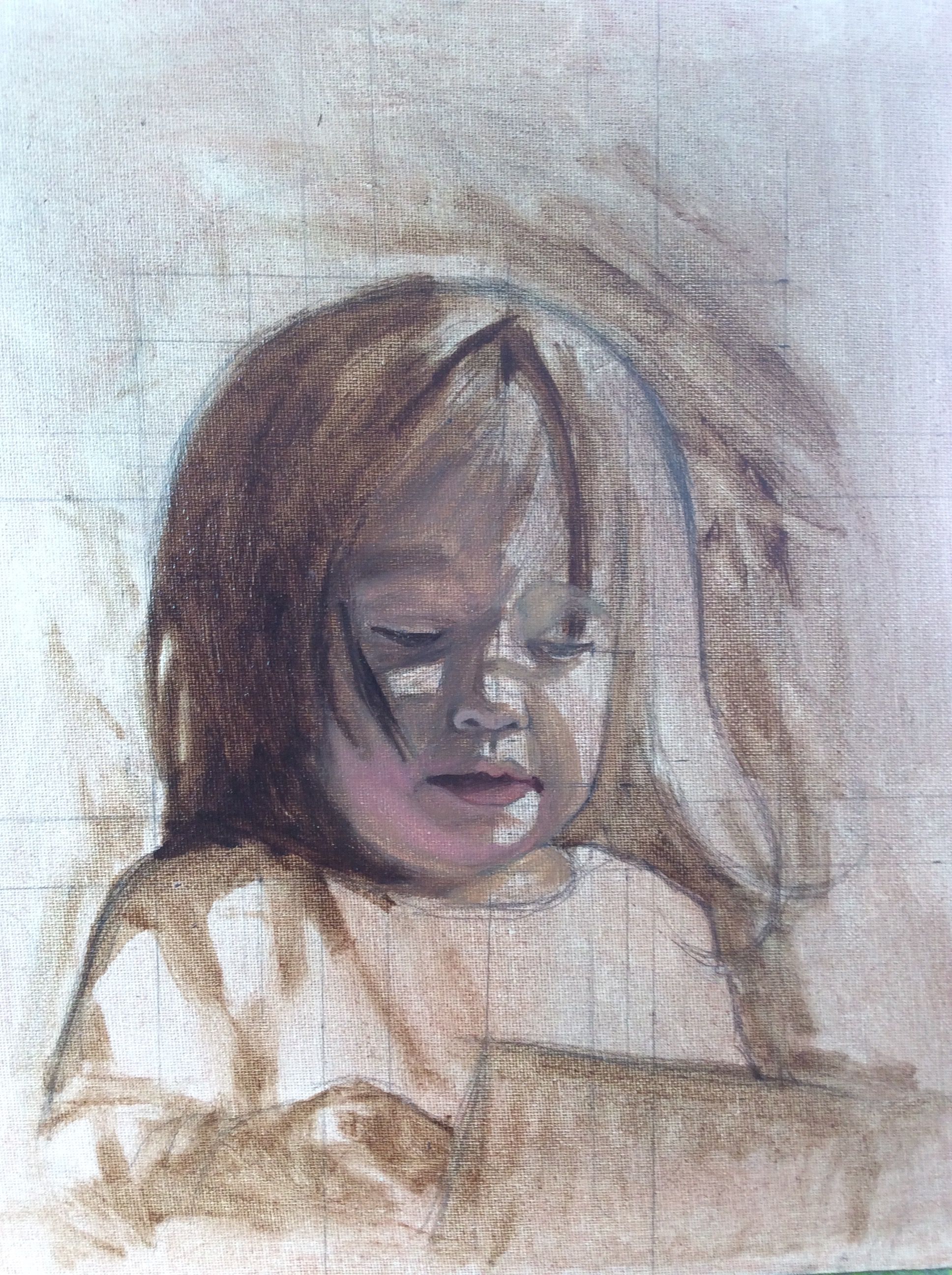 First I started working on the shadow areas. There is a lot of reflected light, what I liked a lot is her pink top reflecting on her face. I used a mix of magenta quinacridone magenta and titanium tinting pearl white. The pure titanium white is too strong, I was after a soft smooth white, and I am very grateful for this tube I just found. First time I tried it, and I think its awesome.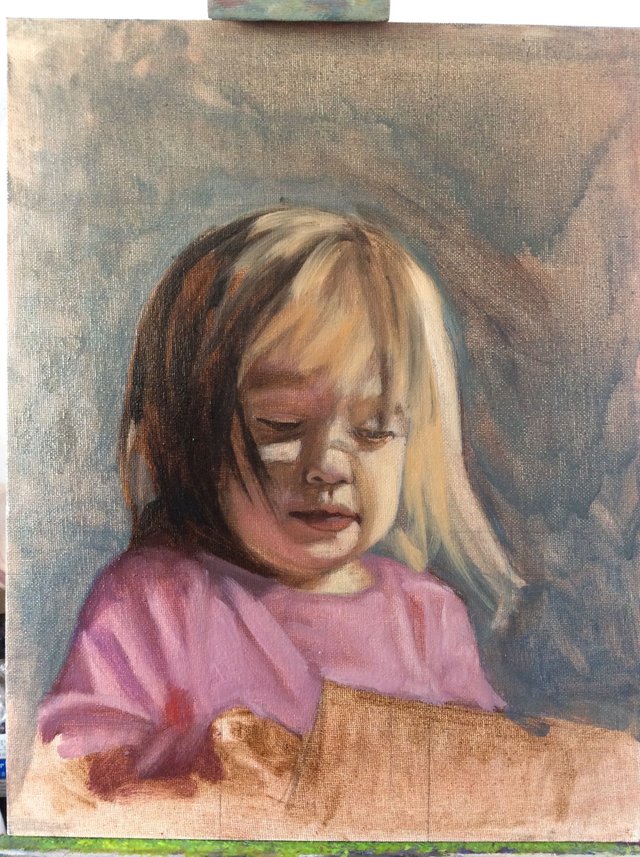 Next blocked in the background quickly, and the top. Also added some colour in the highlighted areas on her face, and hair. For the top she is wearing I used a mixture of magenta and pearl white.
The highlights on her face is a mix of pearl white, a tiny bit of burnt sienna yellow ochre, cad yellow, and cad red, I was after a light peachy colour.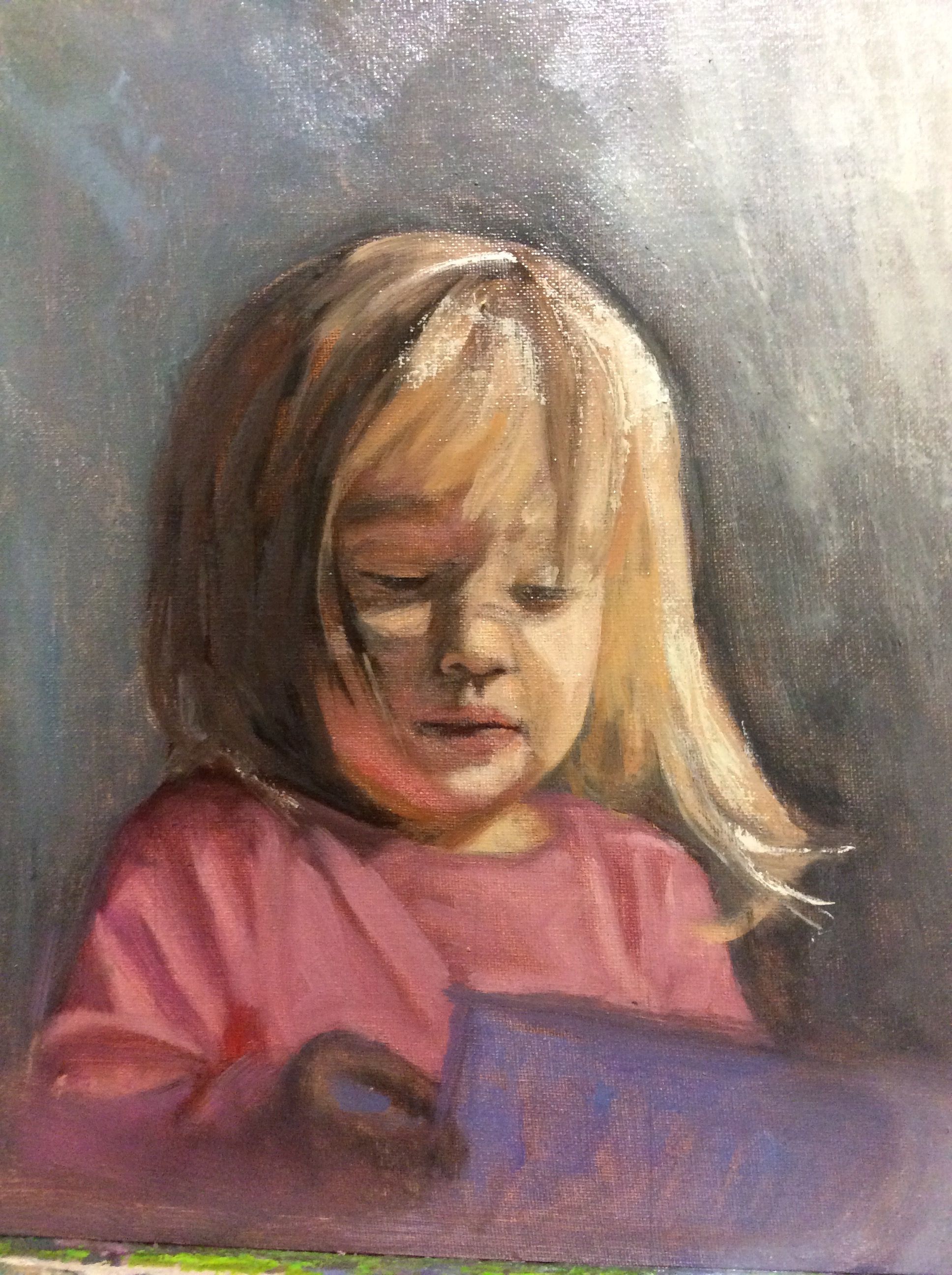 More work adjusting the details, added more colour to the background, and the highlight of the hair. I picked up my palette knife and spread the paint around a little then blended with a soft synthetic brush. Its quite rough, but I couldn't wait any longer to see those nuances of light touching the hair.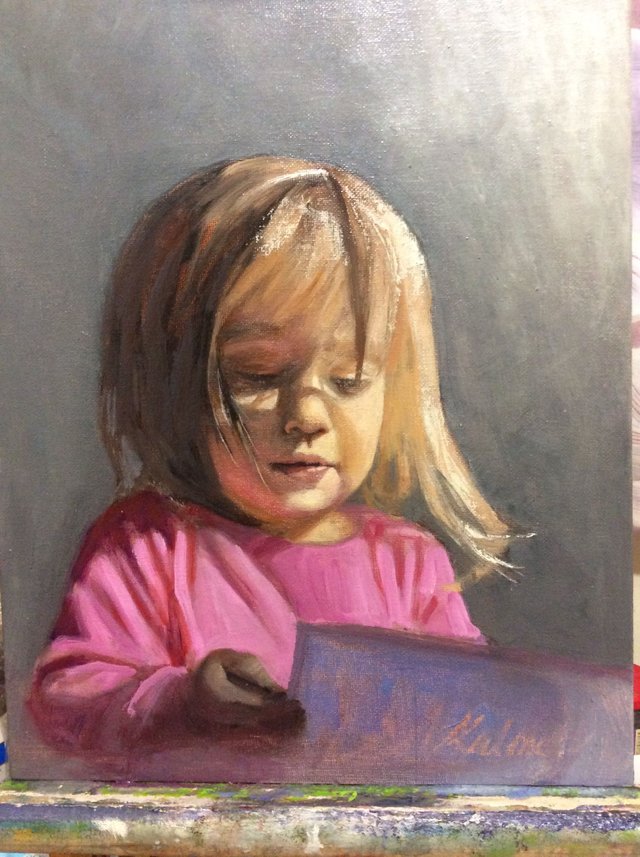 I adjusted minor details on the face, and worked over the background again. I also repainted her top adding a good mix of pure titanium white and magenta. It looks more vivid and stronger like this.
I could adjust a few more little things, but just left it as it is, I don't want to overwork it. I quite like it as it is.
That it for this tutorial, I hope you enjoyed reading trough, and got inspired to paint portrait. Please let me know what you think in the comment section below, Im happy to answer your questions if you have any.
Upvotes comments and resteems are highly appreciated.
Happy steeming and painting :)