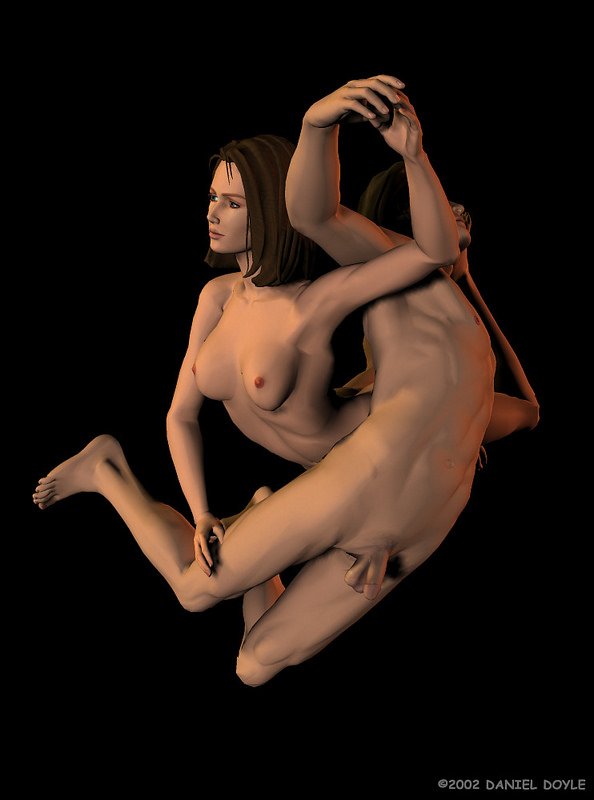 After the project I did in
Luliang
I was hoping that my next sculpture would redeem me in some way. It wasn't meant to be. This period of my work seemed to be one unsuccess after another. Still I will document them all. Maybe in each piece there is a seed of an idea that was good.
This was for the 2002 annual Scheveningen competition in Holland, As I said in my last post I'm not into competitions but have done many because it is still an opportunity to make a sculpture and hopefully improve. Win of lose i didn't care as long as I out did myself and saw some improvements. It wasn't meant to be.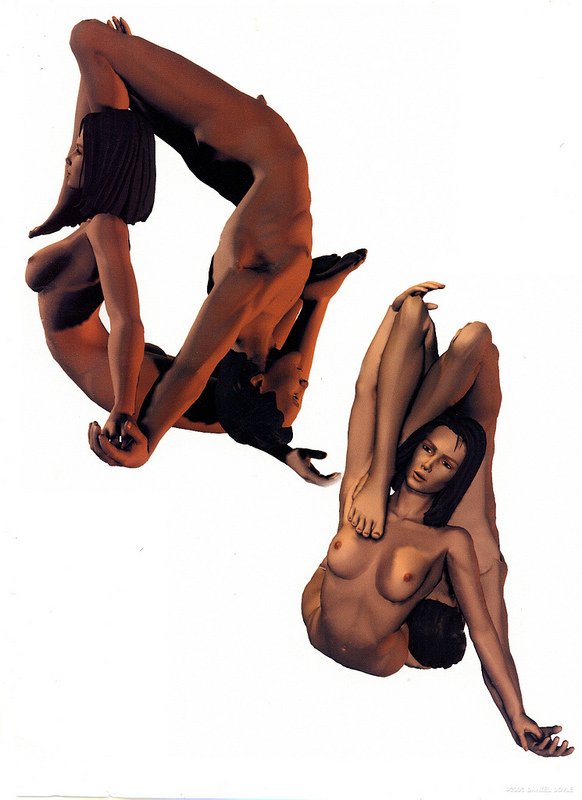 CAD (Computer aided Disaster)
Seeing as the theme was Water I had wanted to do some dynamic figures swimming and appearing weightless in the water, using bubbles as supports. I took the time to use some 3d software (Poser) to compose the figures in such a way as to give interesting interactions and work out supports. My first idea was a like the above with the figures creating a large O shape but for me it was too contrived so I tried to go for a more spiral arrangement like in the sketch below Where I could lean one body part against the other. If I could great, if not I would bridge the gap with bubbles.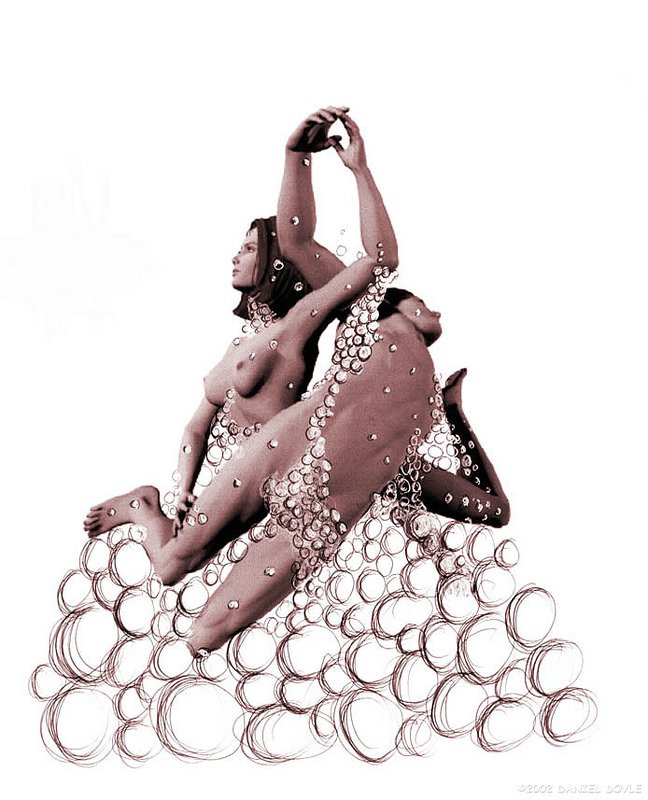 A lesson learned again
Never design without touching the sand, It will only end in disaster as you try to fit a squre peg in a round hole.
The sand and weather was awful and soon after I carved the arms and woman's face they crumbled to the ground. I tried shifting the poses, her head was gone. i tried to abstract her head with the sand I had left, another failure.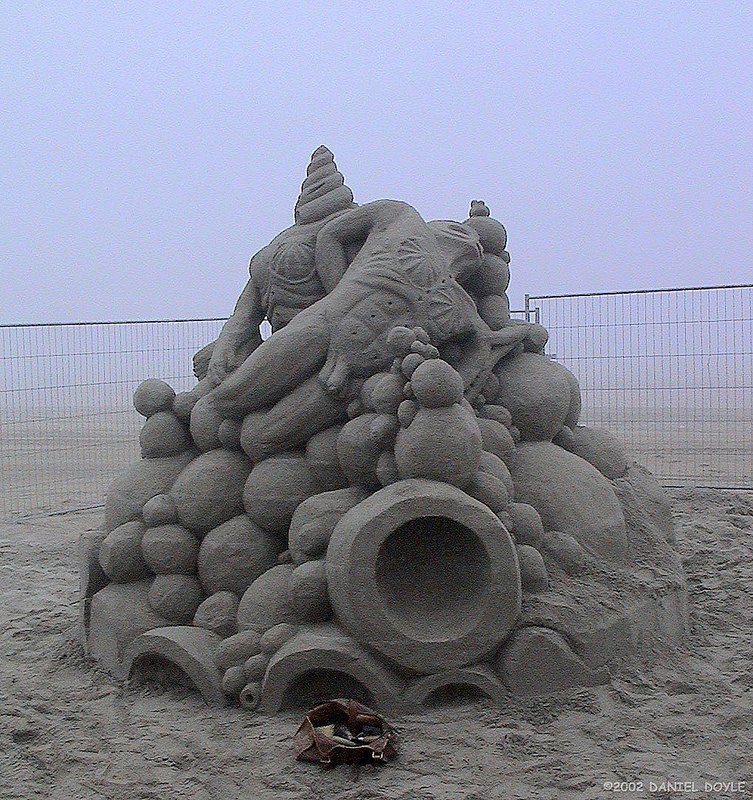 In the end after trying to salvage what I could i removed her entirely and was left with a very awkwardly posed fishy man. Luckily I was able to save his large man hood.
Self censorship
I have to say it's great to carve in Europe where I don't have to censor what i'm making. With this post i have decided to use the NSFW tag but not for the reason you think. I don't think it is necessary due to it being art (questionable art at that). I have used it to help hide my embarrassment of this sculpture on the Bockchain. I'm sorry if you are shocked by the breasts and penis but more so by the terrible sculpture. Hopefully next time i will have something better for you.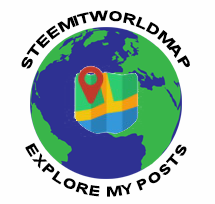 ---
Ps
Thanks for reading. I use Steemit to document my work as an ephemeral Sculptor of sand, snow and ice among other things. This will hopefully give it a new life on the Steem blockchain. I am doing them in chronological order so there are many more to come. Below you will find some of my recent posts.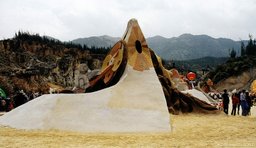 Don Quixote/ luliang pact - sand sculpture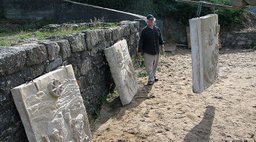 Duncannon Scroll (Addendum) - Sand/Cement Sculpture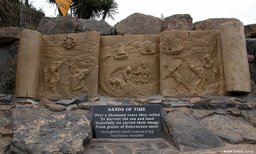 Duncannon Scroll (part 2) - Sand/Cement Sculpture

I hope you'll join me again soon.
@ammonite