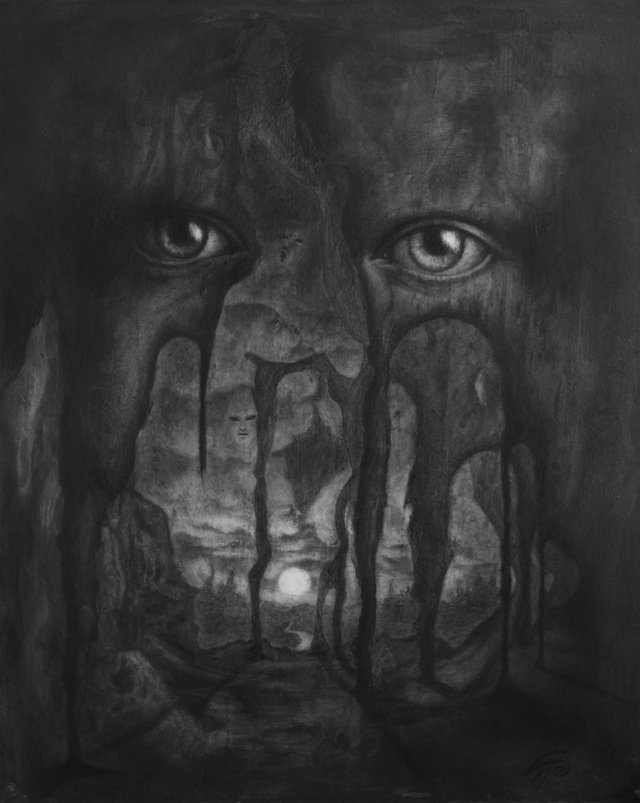 This one didn't go as I was expecting, mainly because I used a sandpaper to get rid of the brush marks in the gesso. Sanding it made the surface more porous, which means I didn't have too many patterns to play with, because the water with graphite got absorbed in the gesso instead of playing on the surface. And the brush marks are still there, because I didn't have enough patience when sanding :) So I thought about making some eyes first...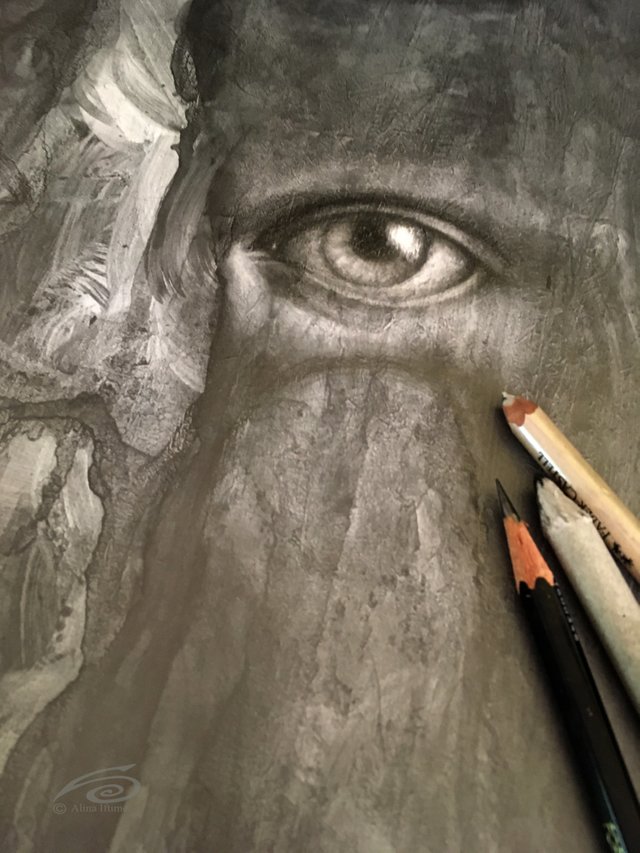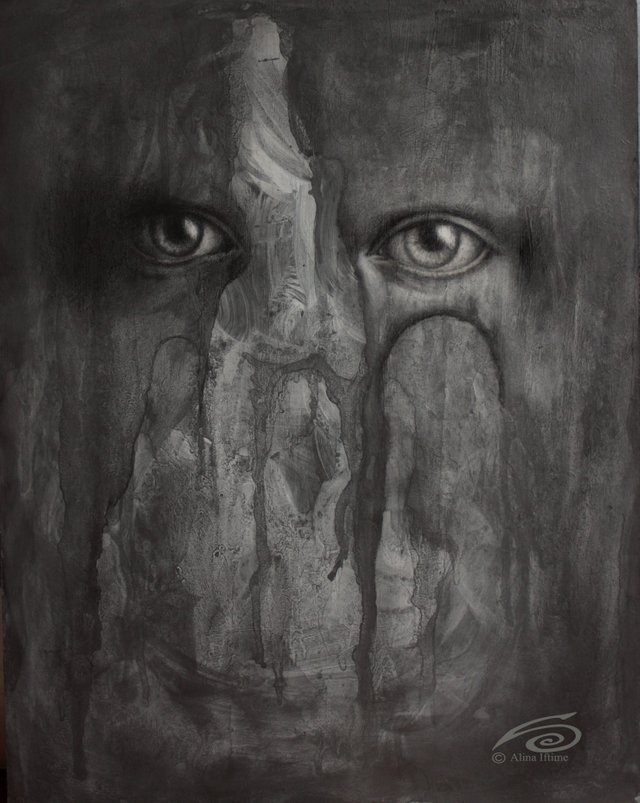 When the eyes were done, I kept looking, but I couldn't see much... It kind of looked like I was in a cave with arcades and columns, looking outside.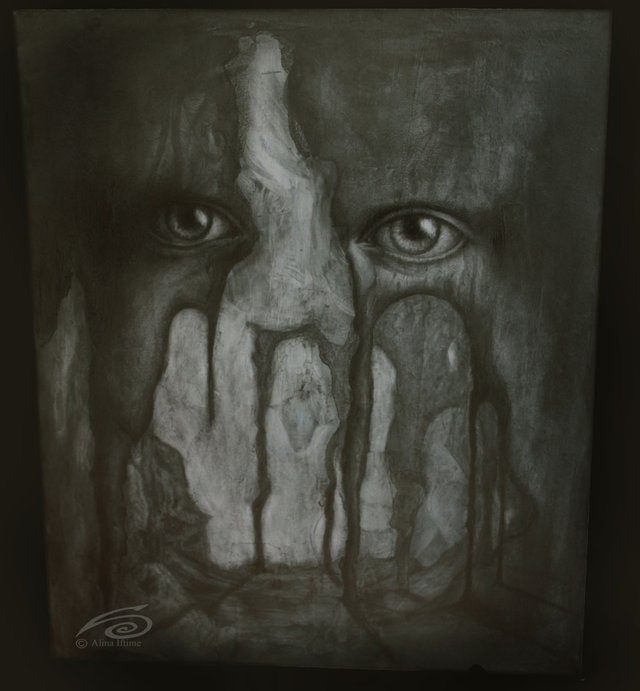 Then I had to imagine what could be outside... I and couldn't resist adding some faces in the clouds :)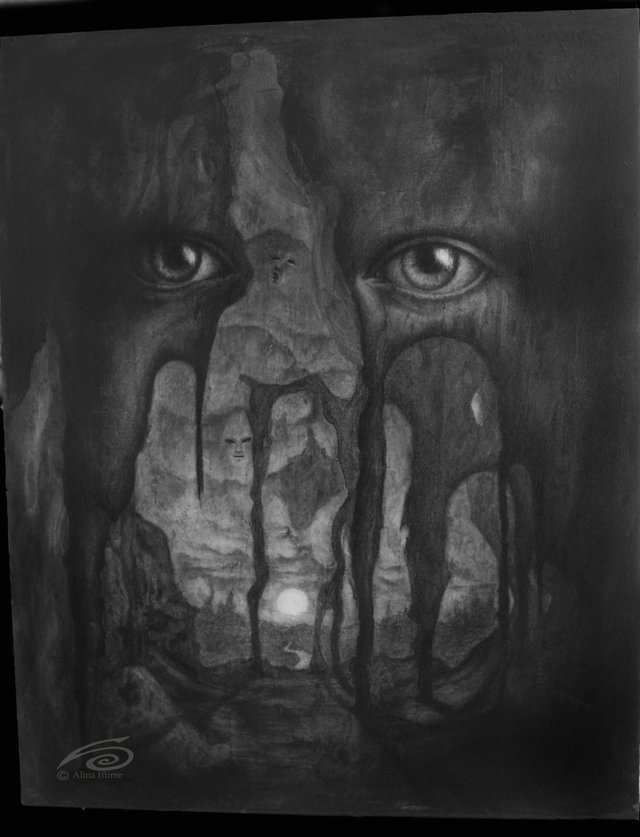 I wasn't very happy with the process either. The sanding made it harder to remove the graphite from the gesso. Maybe next time I want to use the sandpaper, I will polish it afterwards and try to get a smoother surface.
Off to the next one now, hopefully with more patience :)
This drawing is 31x39cm, graphite on gessoed board.
Take care and be creative!
Hugs,
Alina