The Business of Art: Lost my Last Retail Outlet; Now "Web Only"
This past weekend, I went to pick up my work from the last local store in which I had it for sale in a "brick-and-mortar" situation.
It was a bit of a sad moment; the store owner had passed away from cancer about a week earlier, and it had been decided that the store would be shut down permanently, after 18 years in business.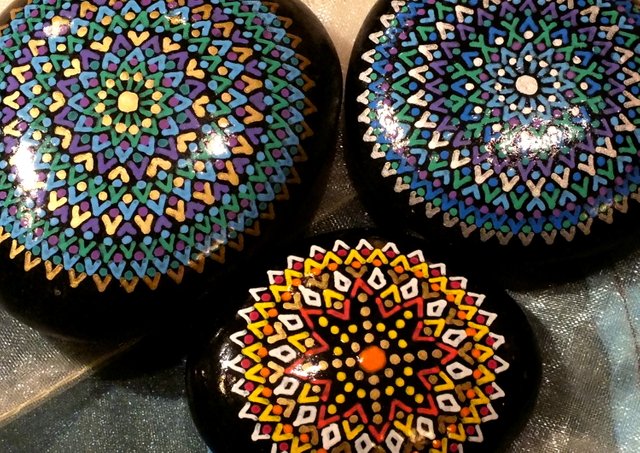 Close-ups...
Sorry, We Have to Close the Store...
The last five years have been tough, from a "selling art" perspective.
A handmade crafts store I sold to in Maine closed down. The owner couldn't make it work after another rent increase by the landlord.
A metaphysics store I sold to in a neighboring town (about 60 miles away) went to a "services only" format. They kept a small bookstore and crystals/healing objects store, which is now used for Reiki healing instead.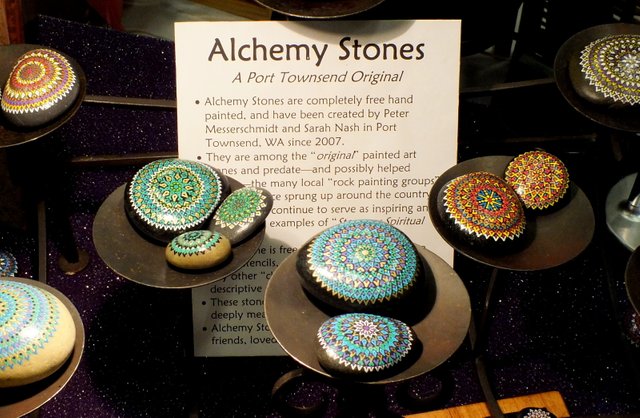 One of the displays...
A local art gallery closed, citing slowing sales and rising costs.
A retreat center gift shop in Arizona did away with having a gift shop, turning the space into meditation sanctuary.
And now this latest closure... brings me back to having no representation in physical space.
Seeing Art "In Person," Does it Matter?
Sometimes I can't help but think that art-and-handmade is shooting itself in the foot by increasingly going "Online Only."
The reason I say that is that so many things creative have to be seen in person in order to be fully appreciated, and to convey the appeal that makes a person want to bring a piece home.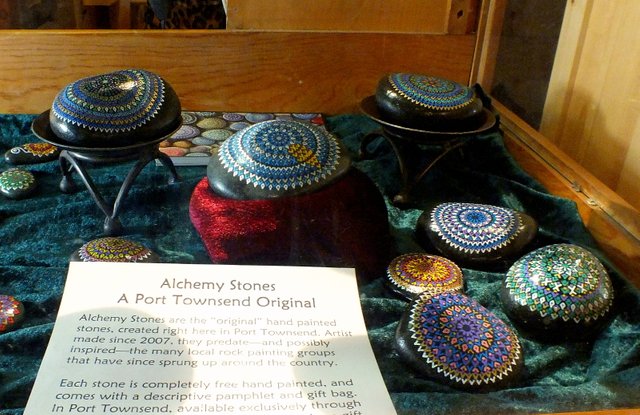 A look inside one of the display cabinets...
More and more younger artists I talk to still create "physical" art, but almost all the income they make comes from digital versions of their art.
As I weigh my options, I guess I will join the ranks of the "Web-only" artists. As I do so, I'm trying to somehow find the proverbial "silver lining" in this development.
Maybe this latest turn of events will serve as inspiration to get a bit more active with this blog, too! These days, even a couple of dollars from a blog post is helpful...
On a more hopeful side, a couple of weeks back I put in a request with @homesteaderscoop to perhaps join their marketplace as a vendor. The idea of selling through the extended Steem community and bypassing "normal" sales channels completely appeals to me.
Hopefully that will work out!
Thanks for reading, and "till the next time!"

Thank You For Supporting!
Because I am trying to make some semblance of income — a living, even — I now add this footer to all my posts, in the hope that someone, somewhere, might decide to take a further look at my work, and perhaps consider supporting independent art either with a purchase or by becoming a Patron (for as little as $1!) on my Patreon account.
Thank you, in advance, for your consideration and support!
My Alchemy Stones Patreon appeal
Alchemy Stones web site and blog
Thank you for supporting independent art!
2020.02.22 AS-TXT-033