Art and Creativity: Changing and Improving Photo Presentation for Online Sales
Like many artists and other creative types, my favorite activity is creating.
Maybe that's a no-brainer, but if you're a working artist (or writer, or musician, or whatever), the actual creative process represents only a small fraction of what you actually do.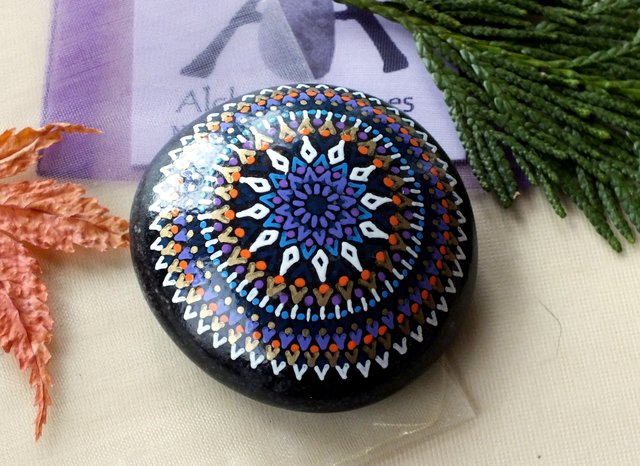 Better presentation and eye appeal, but still too much glare!
Presentation Matters!
Sales and marketing is not really my favorite things (although I'll take them over accounting and bookkeeping, any day!), but I recognize their importance... and since a large chunk of my sales efforts are online, I also know the value of having an appealing presentation on the web.
Specifically, I have been going over my website, eBay, Etsy, Amazon and Facebook listings to find ways to make the images more appealing.
In the early days, my photos were almost brutally stark.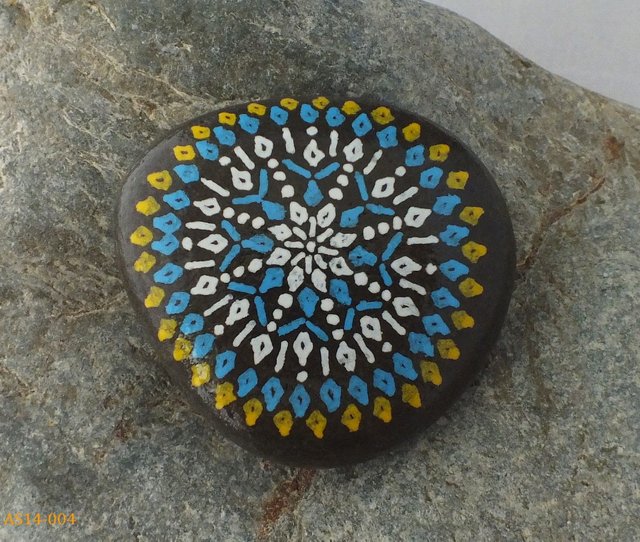 Not much appeal there...
I would pretty much just put the stone on a nice enough background... and that was about it.
"Let the art speak for itself," was my approach, but it was pretty boring, I have to admit.
Poor lighting meant the colors looked pretty dull, and there was nothing in the image to give a sense of scale or shape.
In the next "generation" of product imaging, I clued in to at least using a few props to generate more visual interest.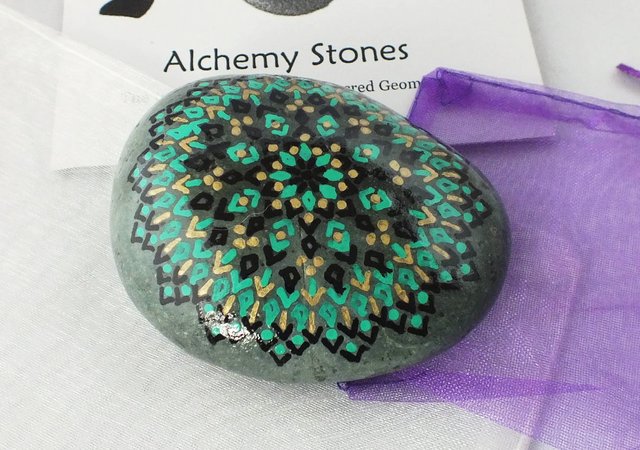 A little bit better...
Even though the appearance (and sales, I have to admit!) was better, the presentation remained rather *"cold," which really didn't do the work justice.
So, my current experimentation involves bringing a few more "natural" elements into the photos.
So far, the response has been pretty positive, so I think I'll continue developing this approach... no I just have to wait and see if it also helps sales! Because even though I thoroughly enjoy just the creative process, I ultimately DO want to sell these stones!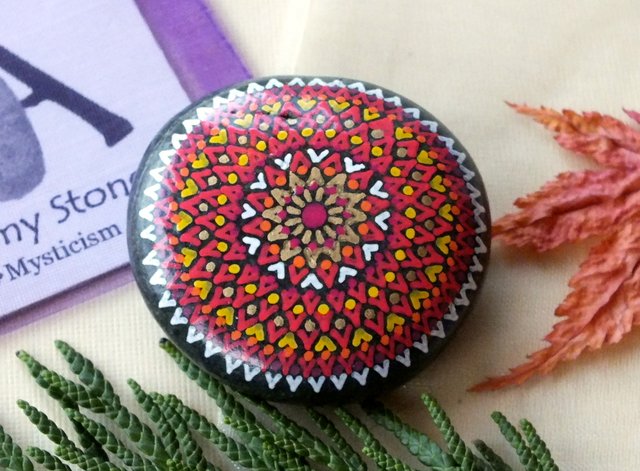 Last, But Not Least...
Because I am trying to make some semblance of income — a living, even — I now add this footer to all my posts, in the hope that someone, somewhere, might decide to take a further look at my work, and perhaps consider supporting independent art.
Thank you, in advance, for your consideration and support!
My Alchemy Stones Patreon appeal
Alchemy Stones web site and blog
Thank you for supporting independent art!
2020.01.16 AS-TXT-026