Hello everyone! Firstly, concerning the "App Awards" series, I could not find any decent new apps, so as not to disappoint you guys by not delivering enough posts, I decided to post another Art with Ahmed post as compensation. I found a black & white pencil drawing from a few weeks back of a lemon. This drawing took about 3 hours, I hope you guys enjoy :)
---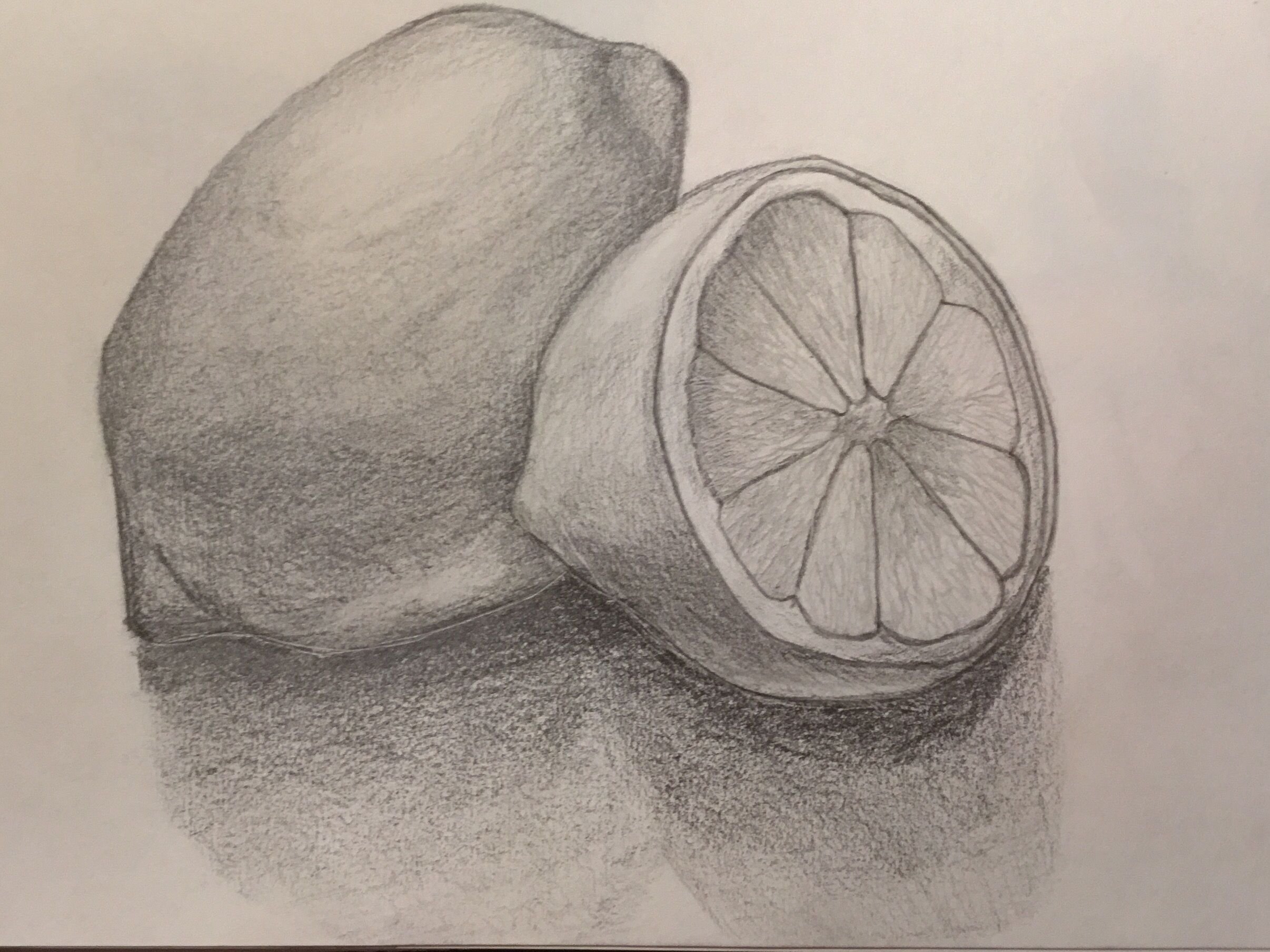 ---
The steps I took while drawing this were quite basic and simple, here they are:
I drew the bare outline of the lemon and also drew the basic "veins" of the sliced lemon with a regular 2B pencil.
After this, I started doing some basic shading with a 4H and improved the texture of the sliced lemon.
Lastly, I completed the shading with a darker pencil and added the shadow.
---
This was a fairly brief drawing and therefore a brief post as I am very busy nowadays. I think that the lemons turned out OK, but they could have done with some extra work. I hope you guys enjoyed this short post! If you liked this post, please upvote it and resteem it if you want others to check it out. Thank you very much for taking the time to read this post and until next time!