What is the cat up to?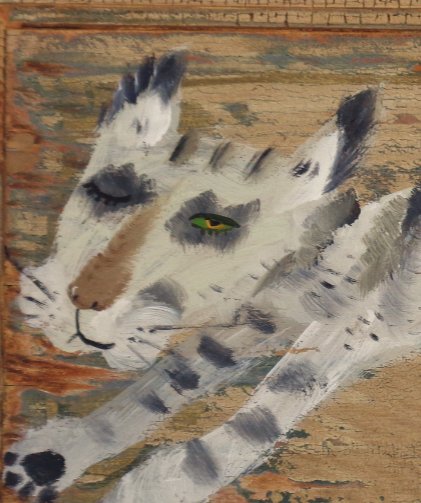 Well, no one really knows :-)
This is today's painting on rustic wood.
This piece is special for two reasons.
Because it is painted on a really old and one of a kind door panel,
which is hard to find.

Because I painted it to please my followers on facebook, who seem
to move a finger ( to give a like) only if I paint cats. This makes me a bit upset.
I have no interest in painting things for getting likes to begin with, yet
I keep "testing" them from time to time.
By the way, I do love painting cats, but this was a "test cat" which didn't even work! :-D
Anyhow...
thanks for checking it out!