Summer beach with a playing dog - my new painting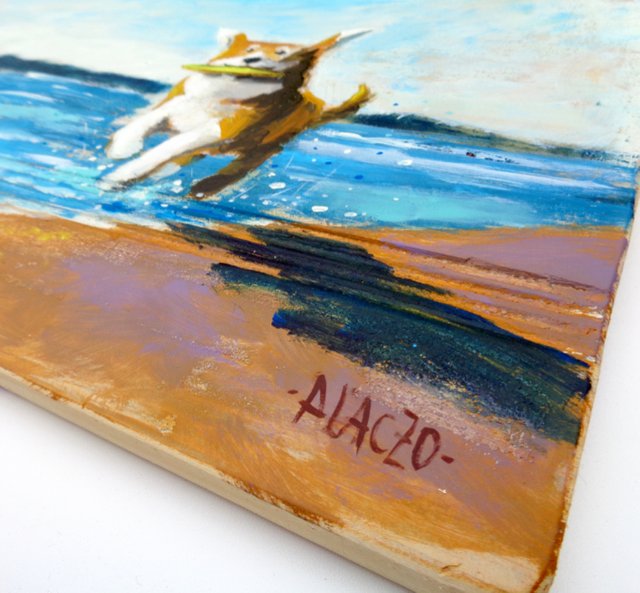 Great Sunday folks!
Here is one of my newest painting for you to check out!
It is painted on rustic wood panel with acrylic.
I hardly ever paint dogs, so i like how it turned out.
What do you think ?
:-)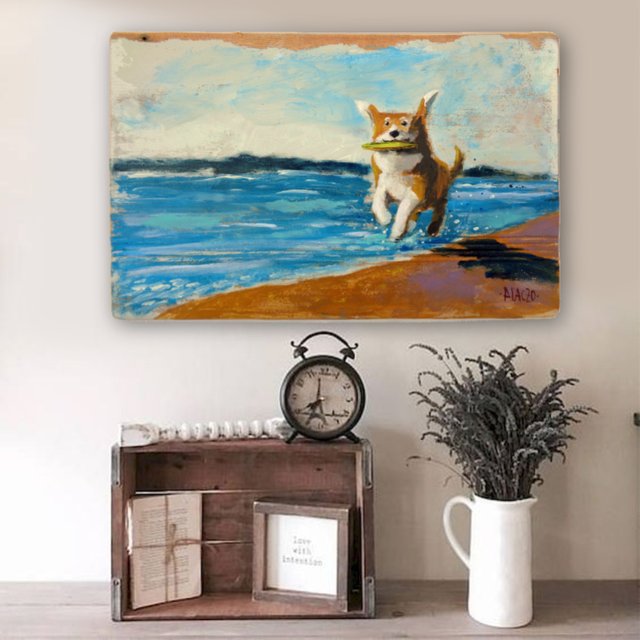 Thank You for checking it out, and for your support !
Have a lovely Sunday !