Hiding Place - My painting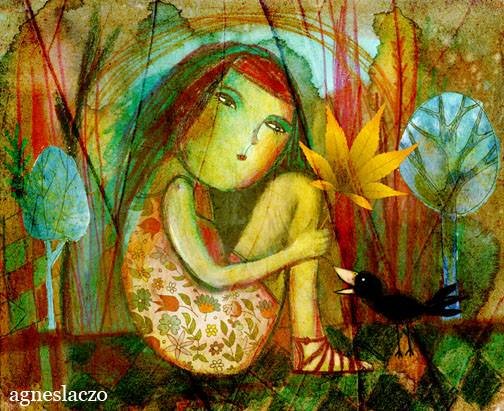 Good Morning !
This is one of my mixed media painting i did a few years ago.
It was done in photoshop.
I still like the rich colors of it, and the feeling of it, and of course
that bird is i think way too cute ! :-)
Now time for breakfast ...
Have a lovely day !!