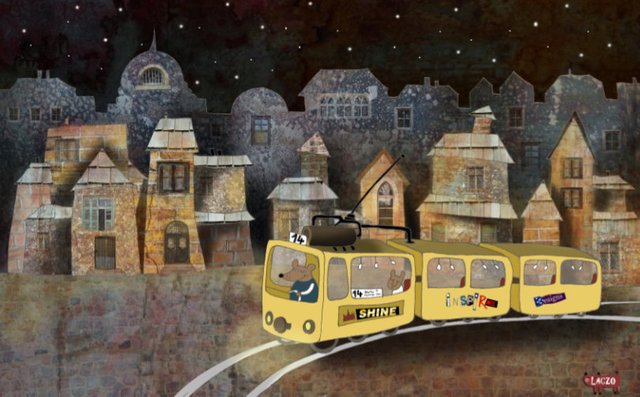 Hey guys,
I really like when my own drawing or artwork gives me
an inspiration to create something.
That is how i feel about this piece here.
I made this illustration a while back, but now that
i found it again in an old dusty folder on my computer,
i can't stop the urge to kind of re make this .
I totally feel like painting another one on this
subject. Late night, probably with a big moon,
lot's of stars.. but this time it should be more like
a painting .. with even more feeling in it. If you know
what i mean.
Anyhow, we will see if i can find the time to make it
happen while i have this strong "urge"!
Thank YOu for your time and support !
:-)