Last time, I posted an Elven woman character design, this time I'll post the dragon the she summon.
The creature is a young mysterious/ magical one-eyed dragon (like a cyclops) with a long tail, that is being summoned by the elven woman. The eye glows and its wings produces a green fire magic as it flies.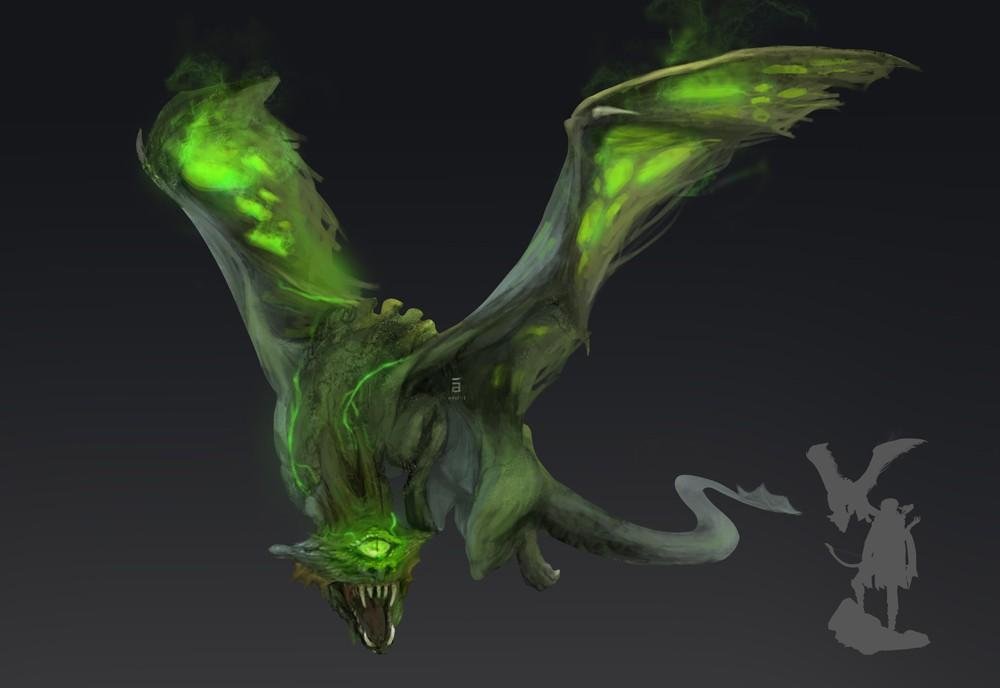 Since the dragon is still young, but not the infant type, I decided that the ratio of their height would be like this: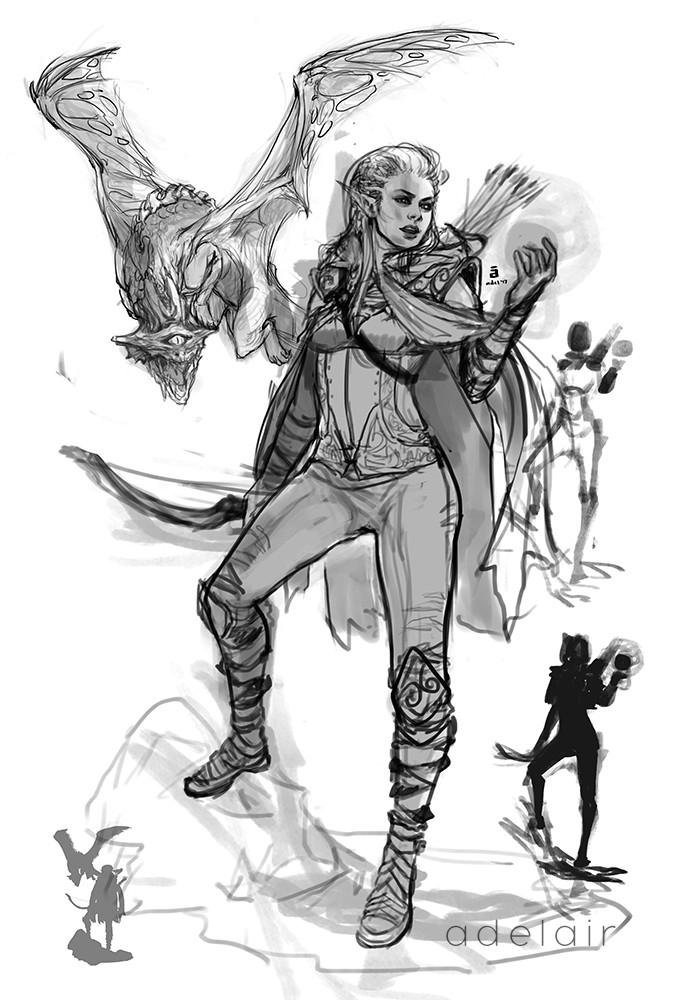 Process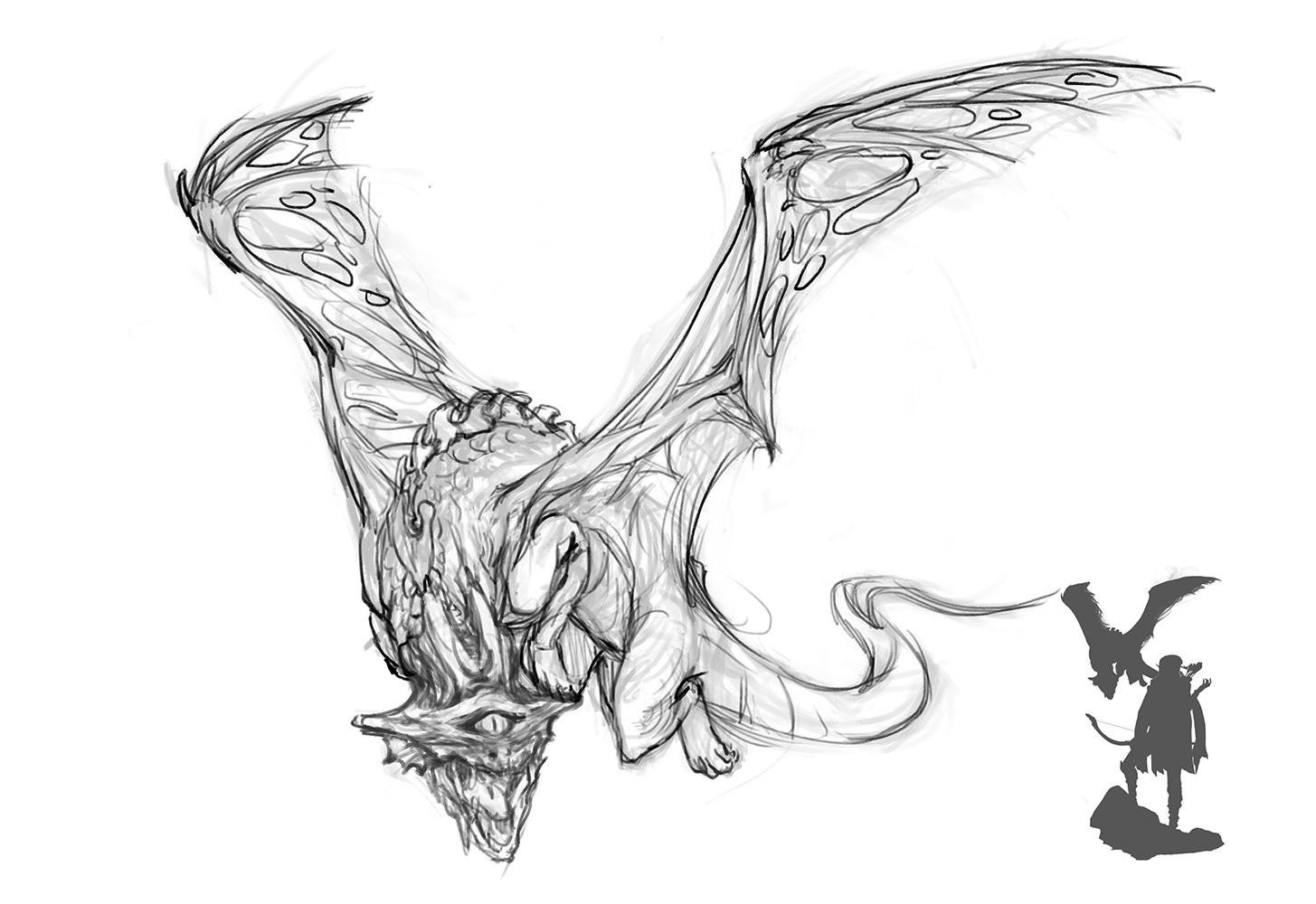 (2) Base Color
And since it is in forest setting, I decided to make the dragon green and somewhat able to camouflage to trick the enemies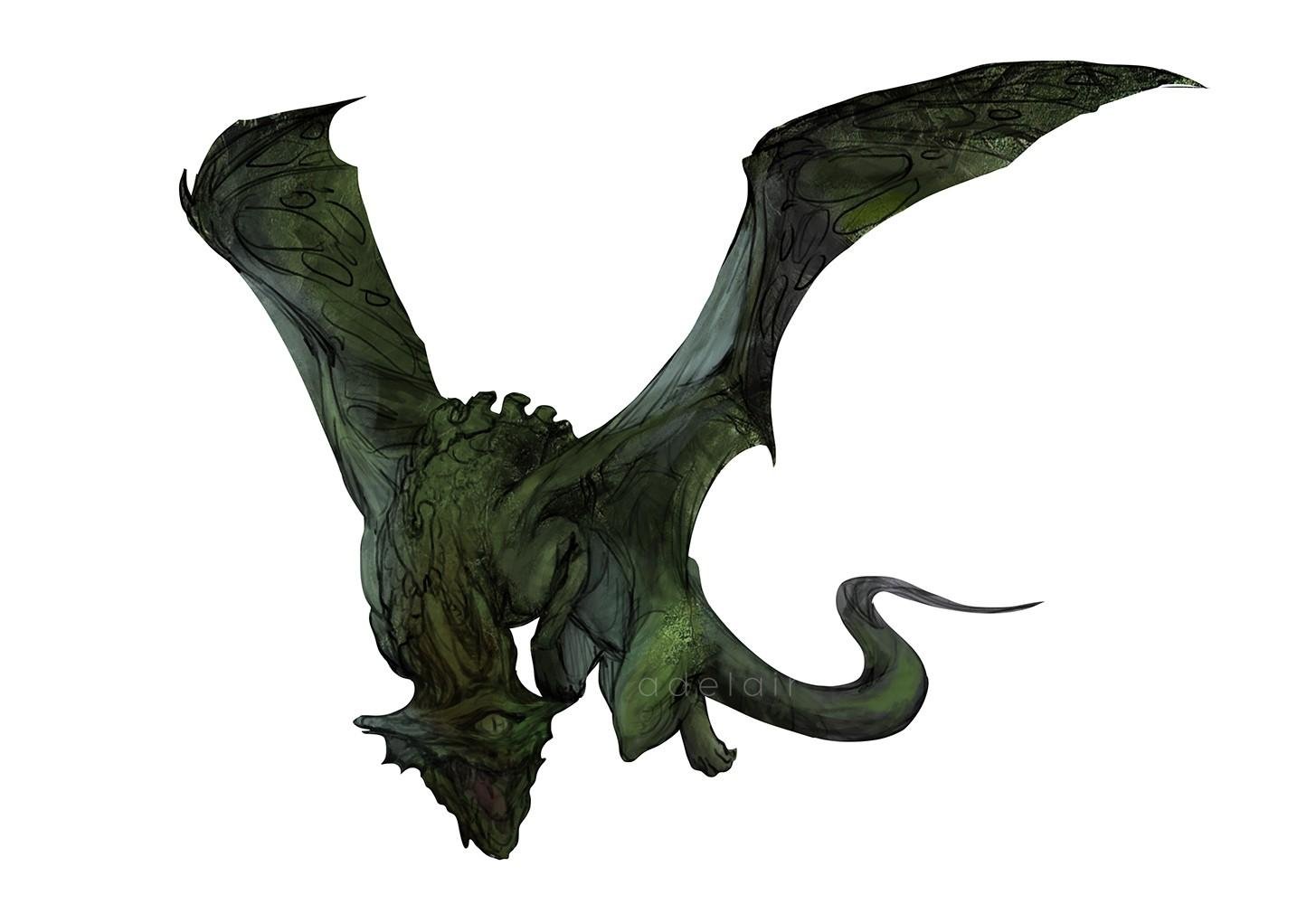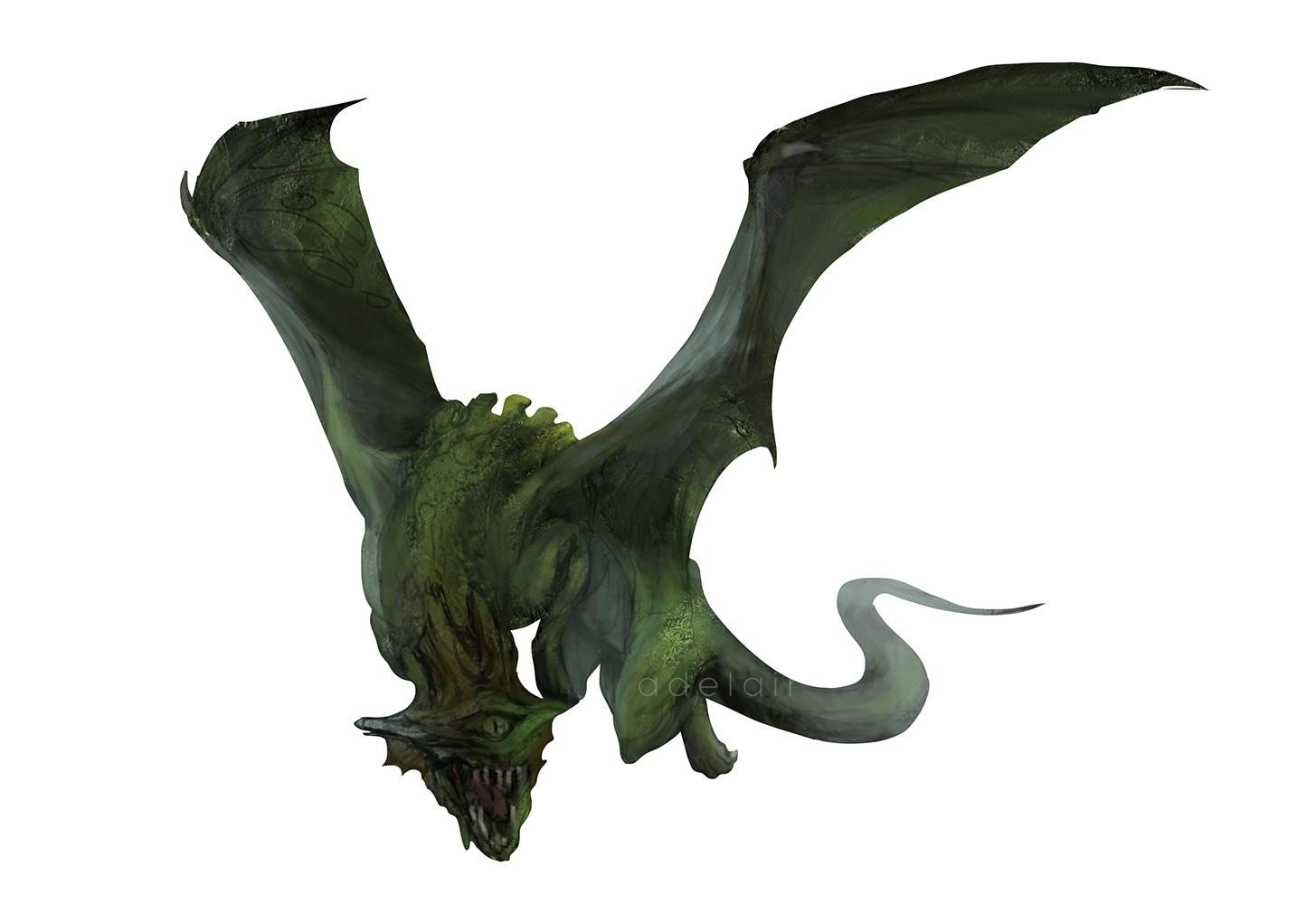 (4) Plotting the part where I'll put the green fire magic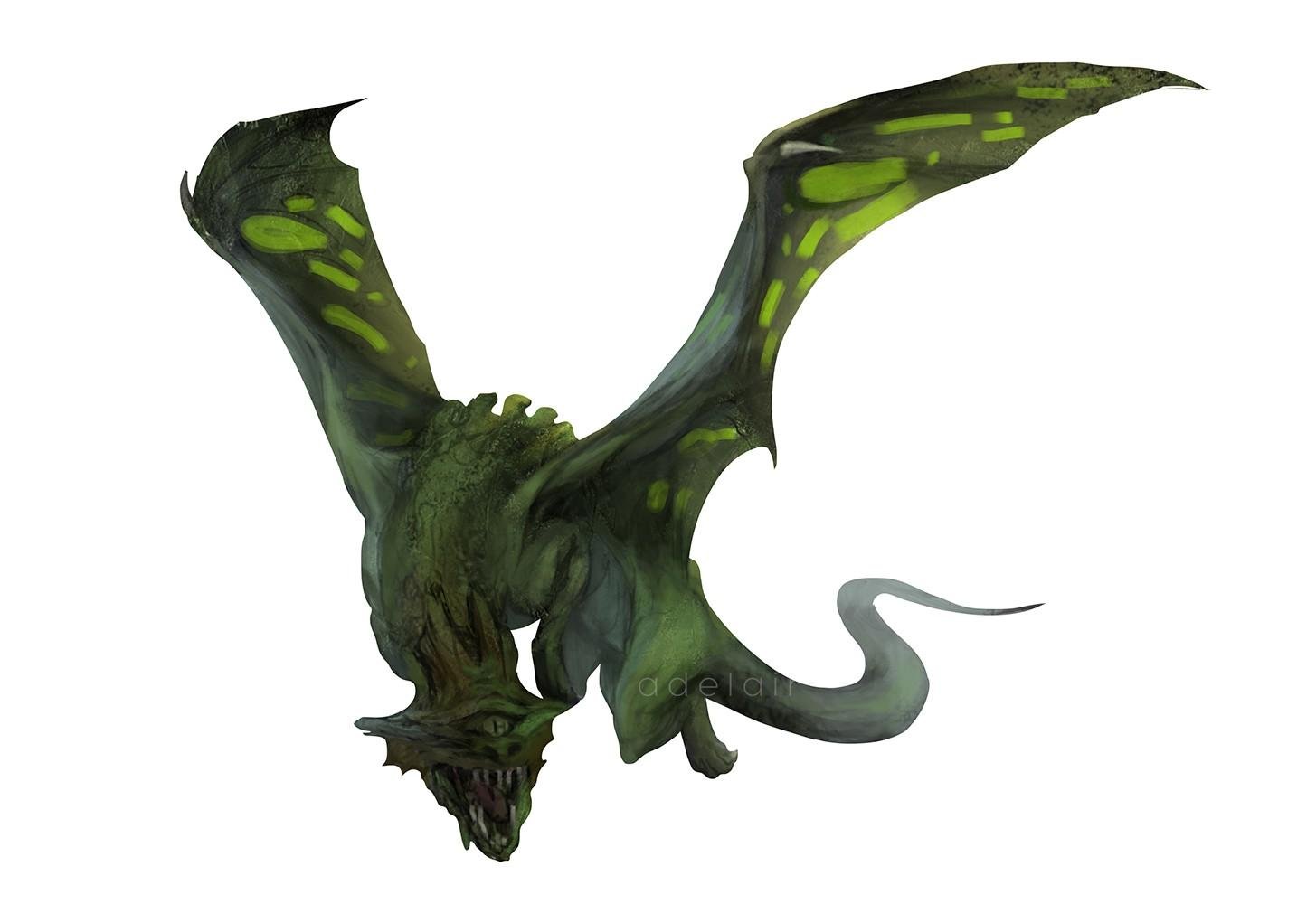 (5) Fixing the wing part, I decided to make it teary edges for more personality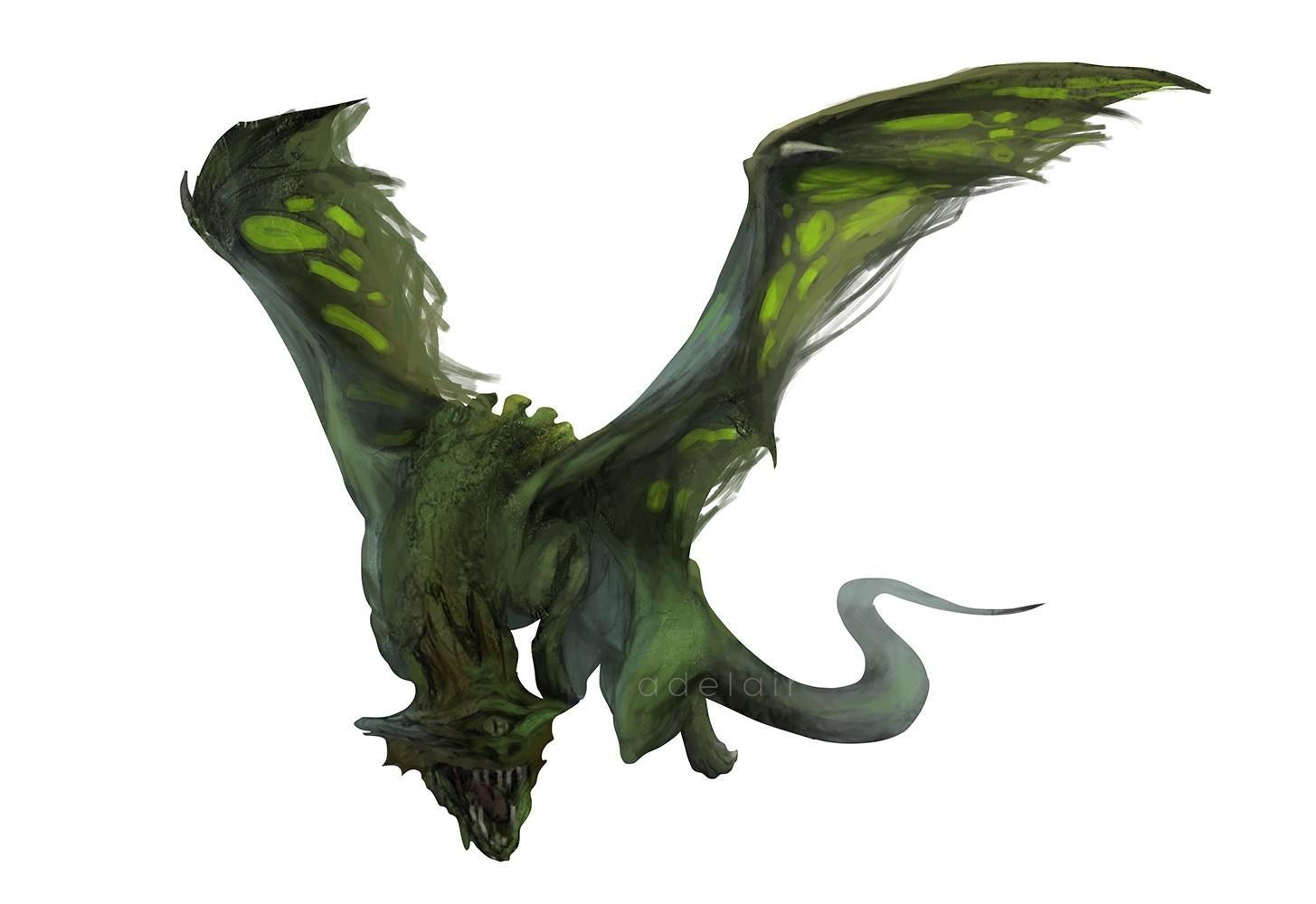 (6) I plot where the glow would be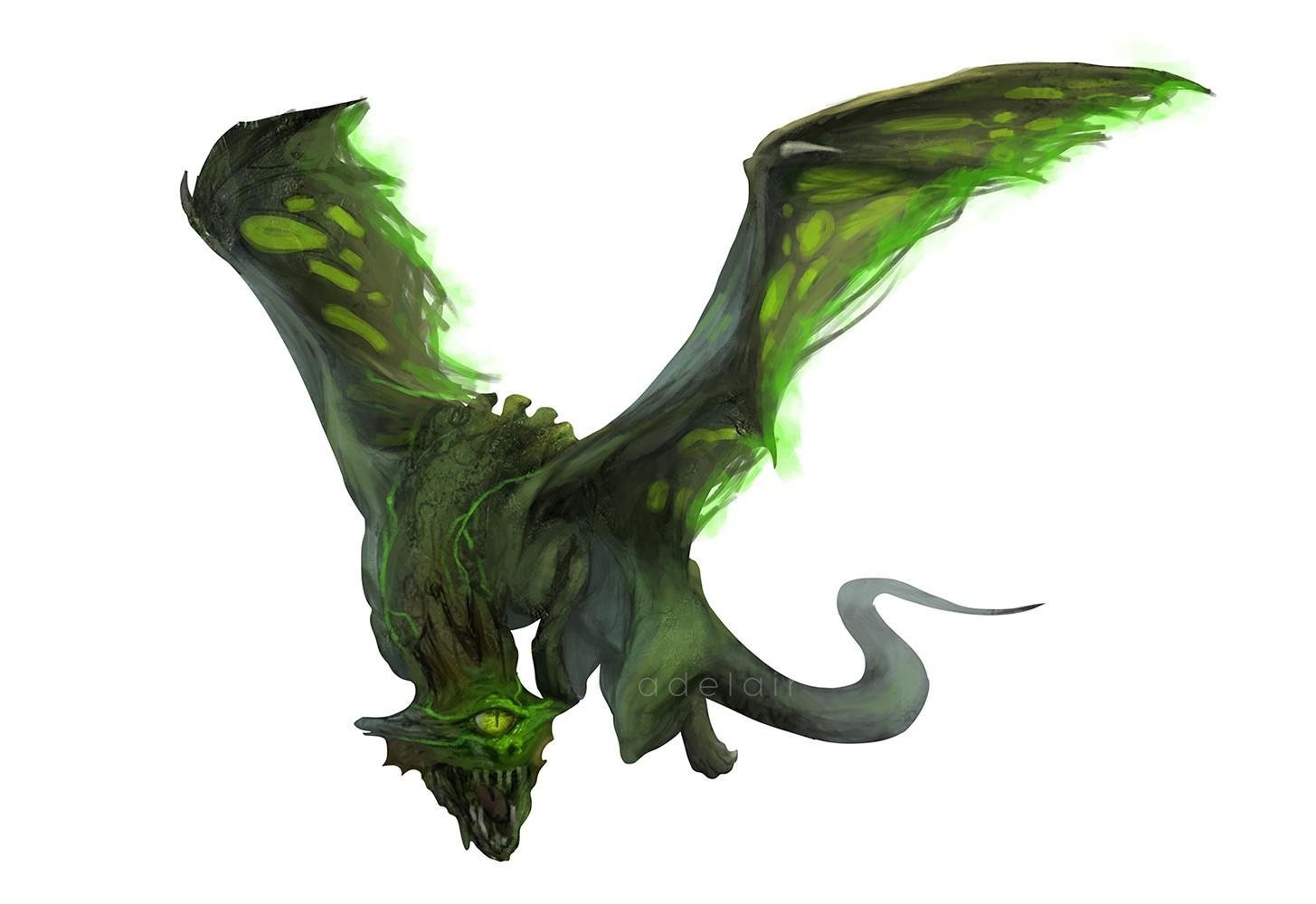 (7) But decided to remove the one on the edge of the wings, I didn't like the result. I paint further details on the face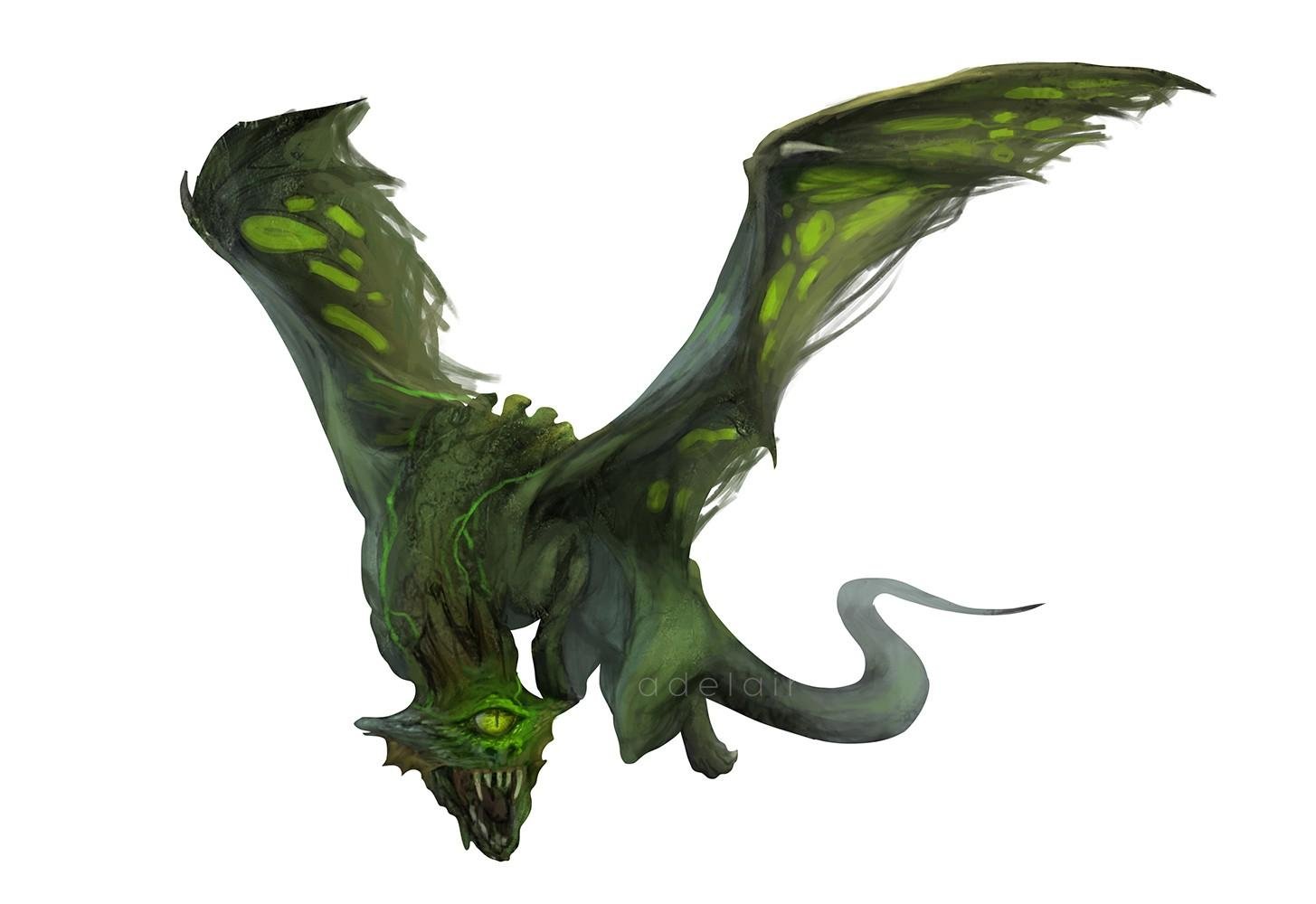 (8) I added the glow. It's not visible in a white background, so I included a dark background as well.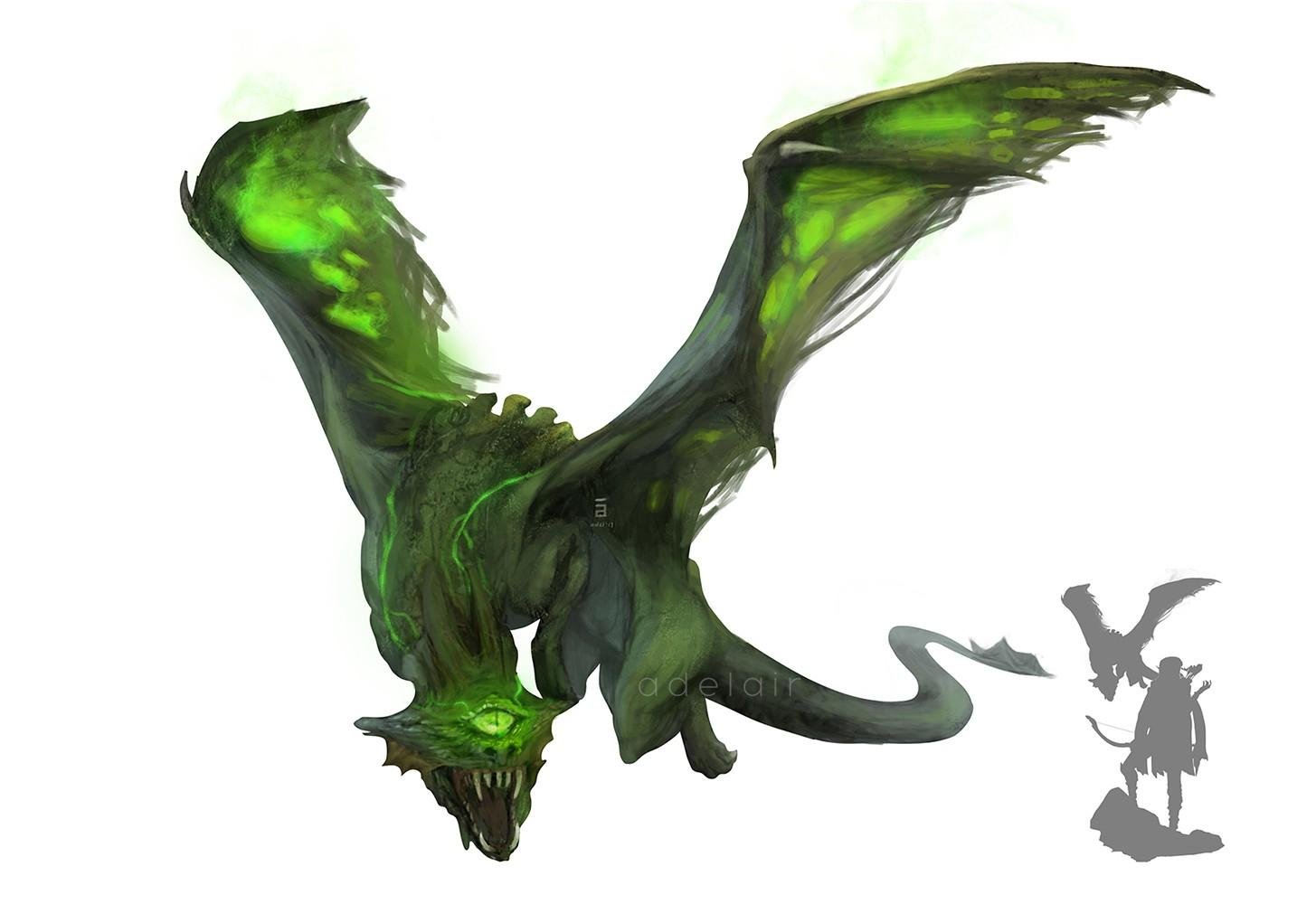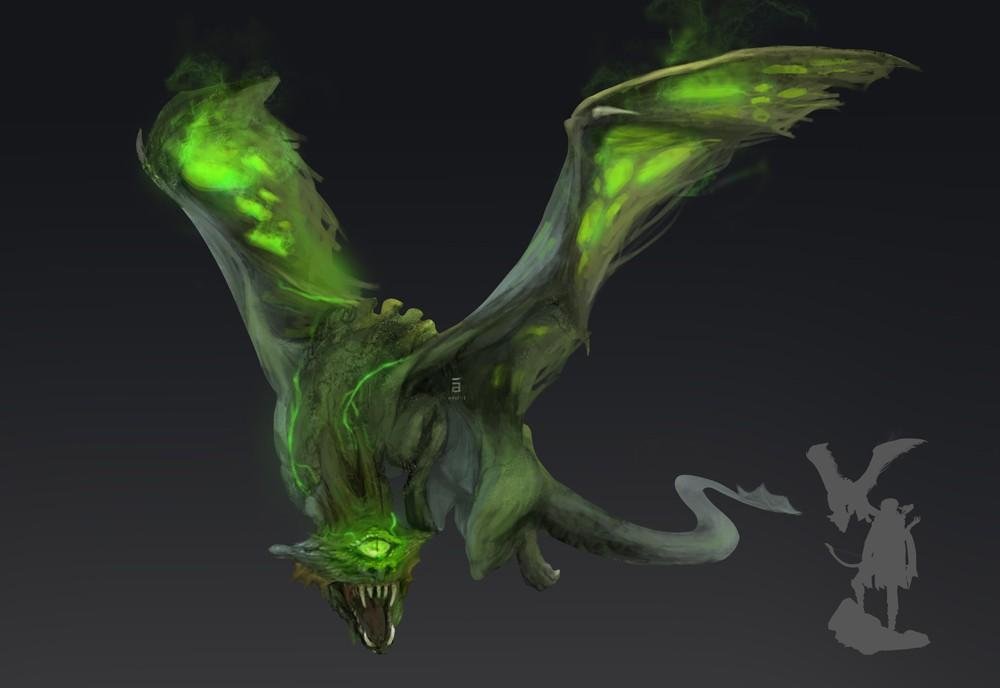 All Artworks Copyright @adelair - All Rights Reserved
So, I don't actually draw dragon, so most of the time was spent studying their anatomy XD
Next post will be a scene Illustration of elven woman and dragon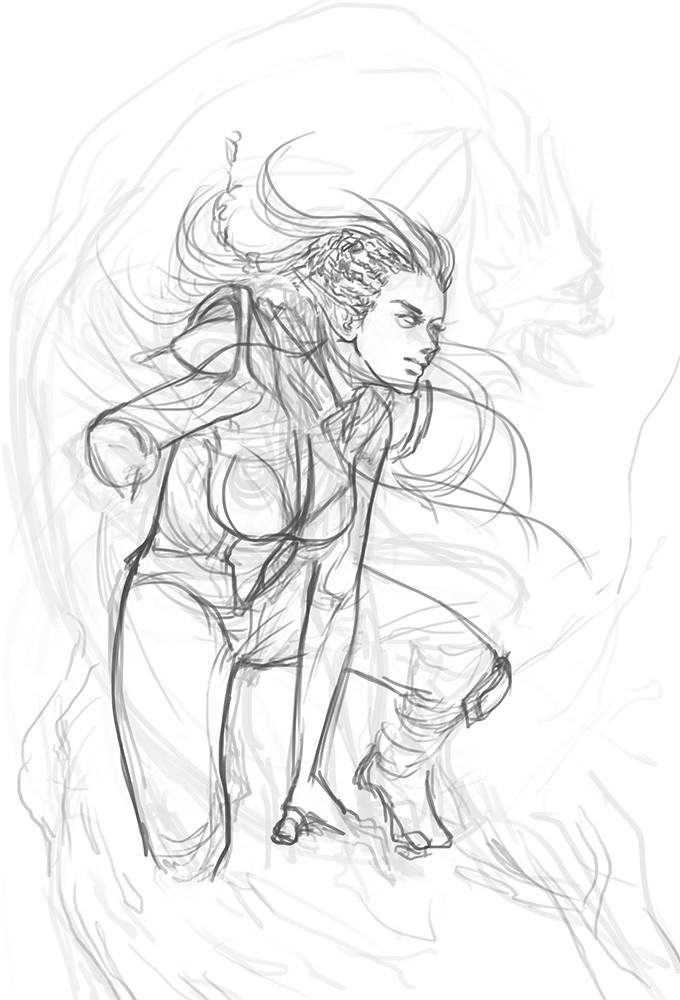 I hope you'll stay tune. See you again next time!
Adelair