I'd like to post this character design I did for my apprenticeship exam.
Maybe some of you have seen my previous posts of my artworks and well I don't have a constant style. I can easily say that whatever the client wants, I could easily adapt to it or in other words being versatile :D
Key points of Style
I was given a visual quality references, and proportion have to be semi-realistic to realistic. There must be no visible lineworks and avoid comic vibe.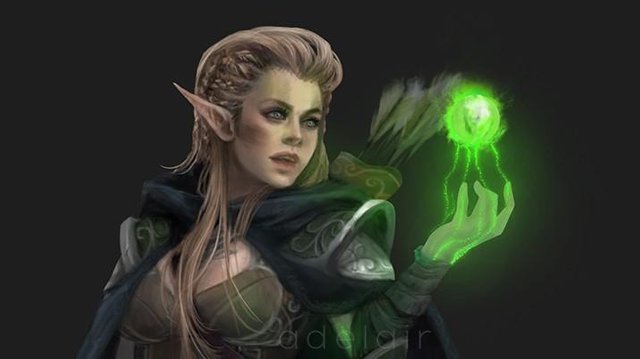 Character Design Brief
Elven Woman in her 20's. She has a face of a future queen yet pretty tough and strong when it comes to hand to hand combat. She loves wandering aroung the forest hunting small animals with her bow. She is surprised with her new found magic. Her hands are glowing green and the magic is flowing out of her hands forming a floating ball of magic.
Process:
(1) First of all, I did some RnD (Research and Development) and list my concepts and the elements I want to include. This is important so you could have a solid plan for your artwork.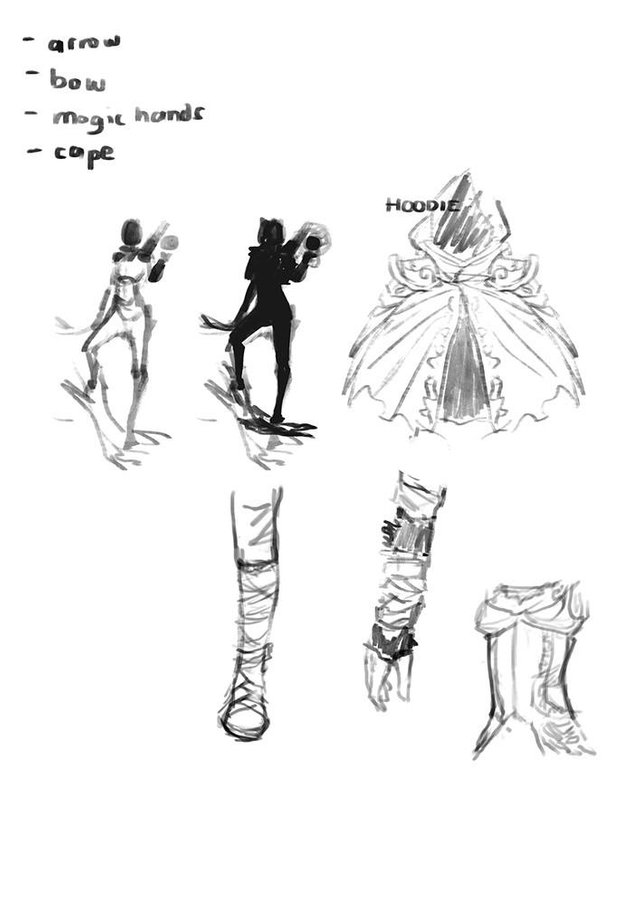 (2) Once I decided the elements, I move to sketching the pose. You can sketch how many pose you want and chose which work better.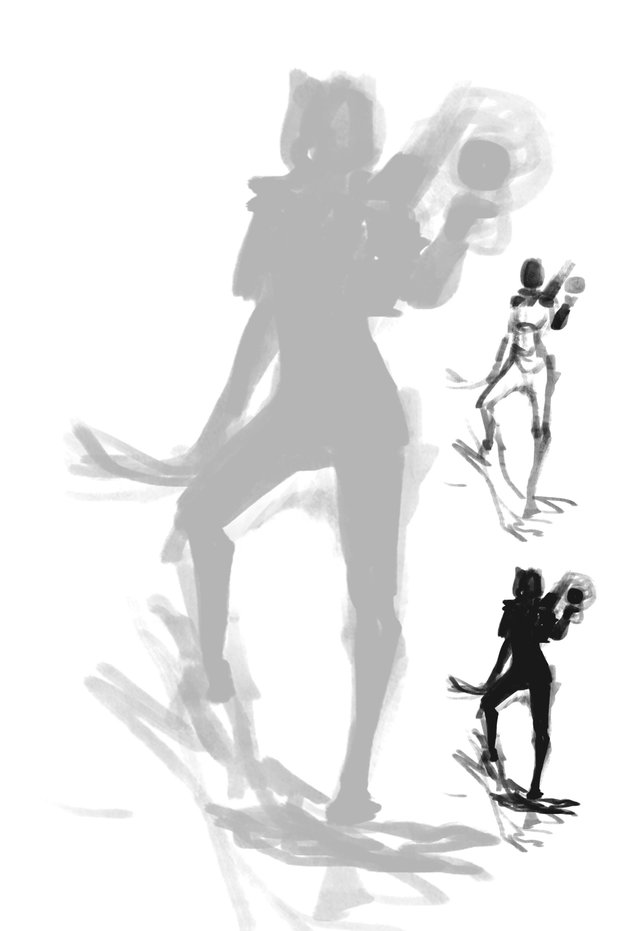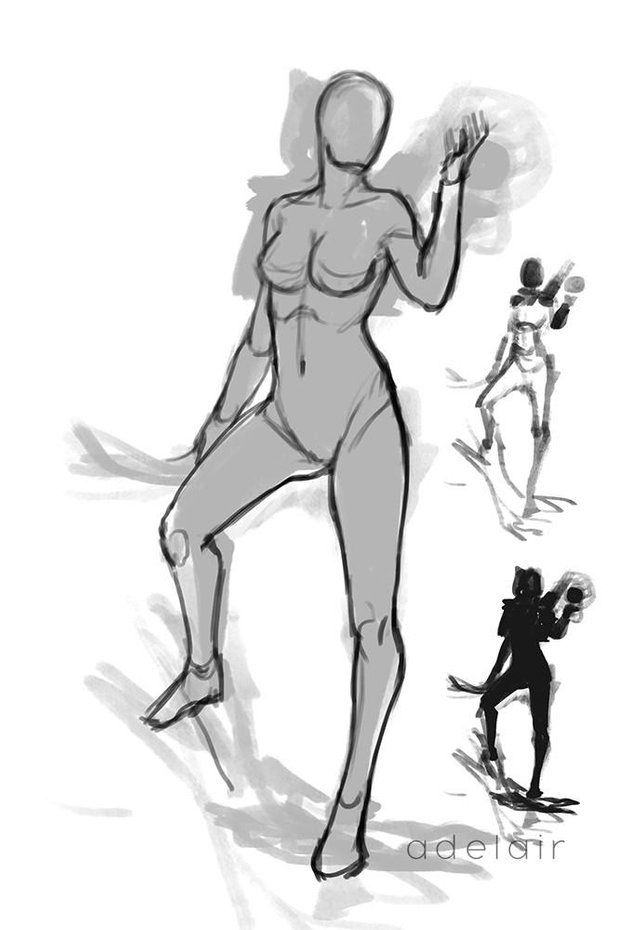 (3) Draw the sketch of your character with your plans applied (like the hoodie or cape, boots, arm bands and others)
Well, I screwed up the torso proportion but I adjusted it on the final output XD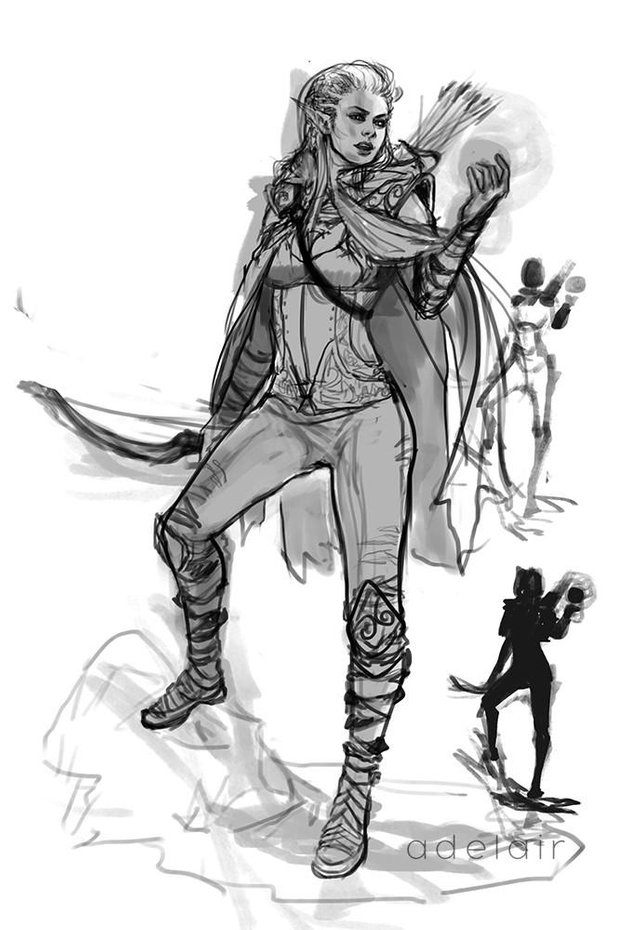 (4) I also check the silhouettes if it looks interesting or if it can be easily be distinguished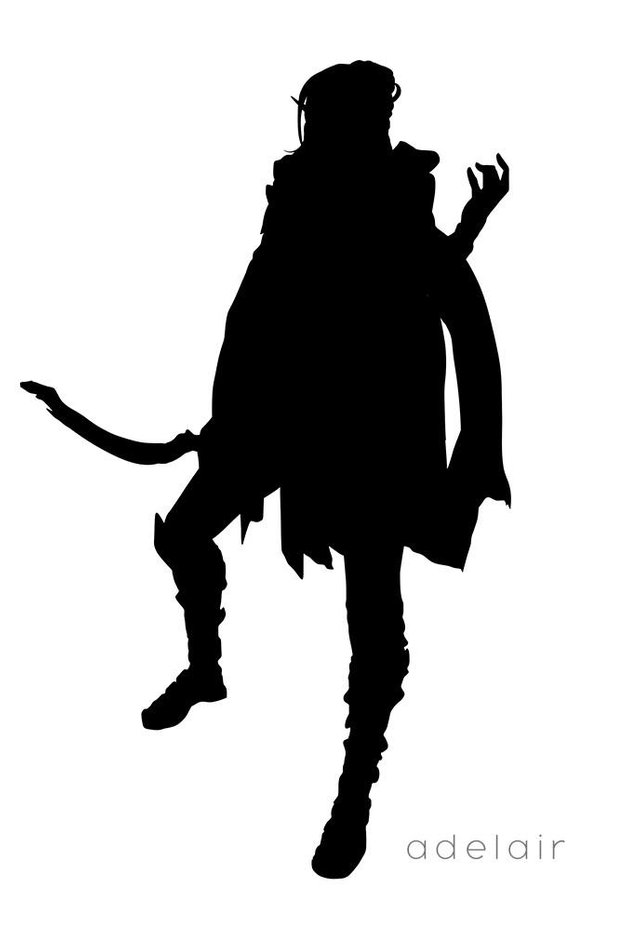 (5) I added the base colors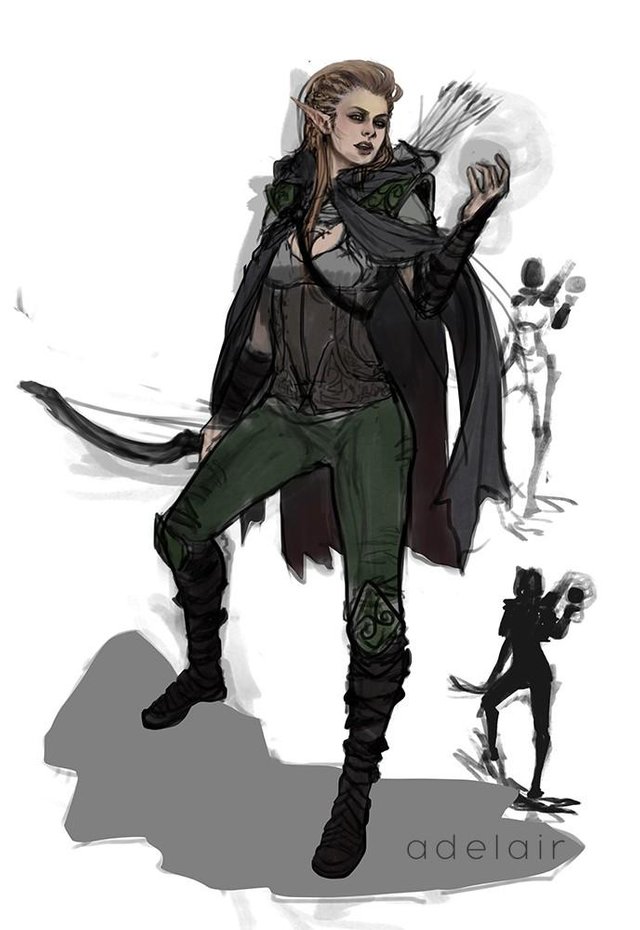 (6) I began painting details starting from her head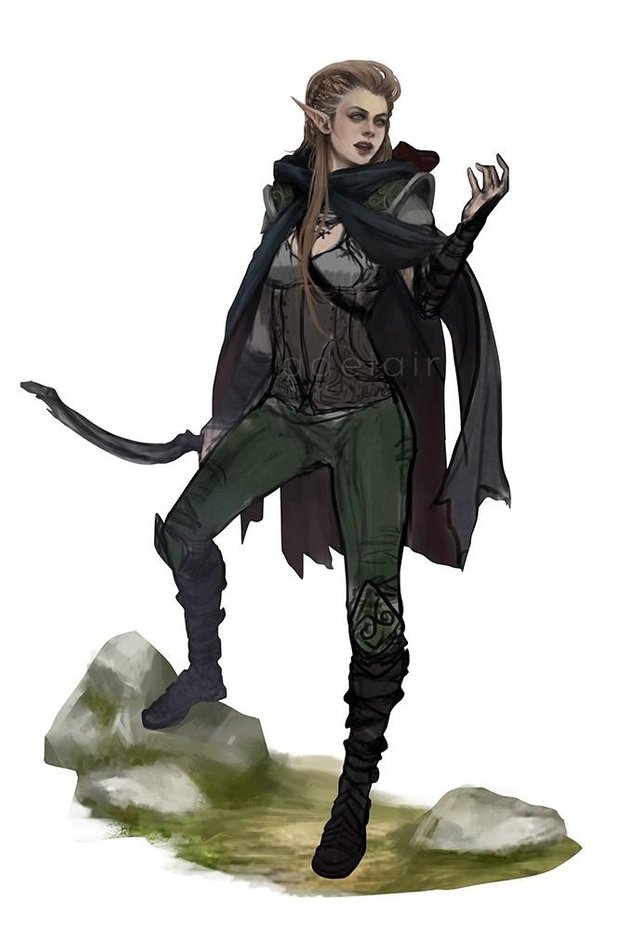 I wanted her hair to be dirty blonde with cornrow on both sides and her eyes to be lovely gray color. Her shoulder blade shield are engraved with fancy curls.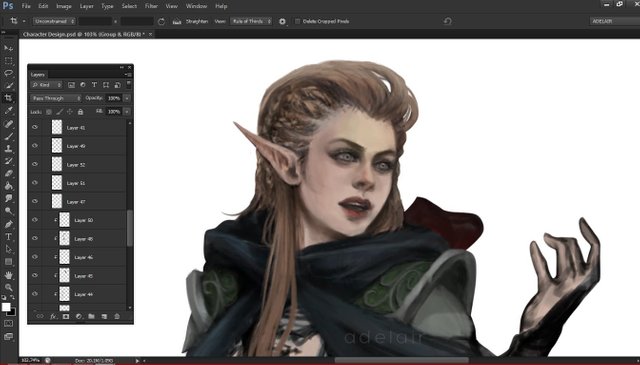 (7) Details down to her torso and legs. I made her upper clothes as old leather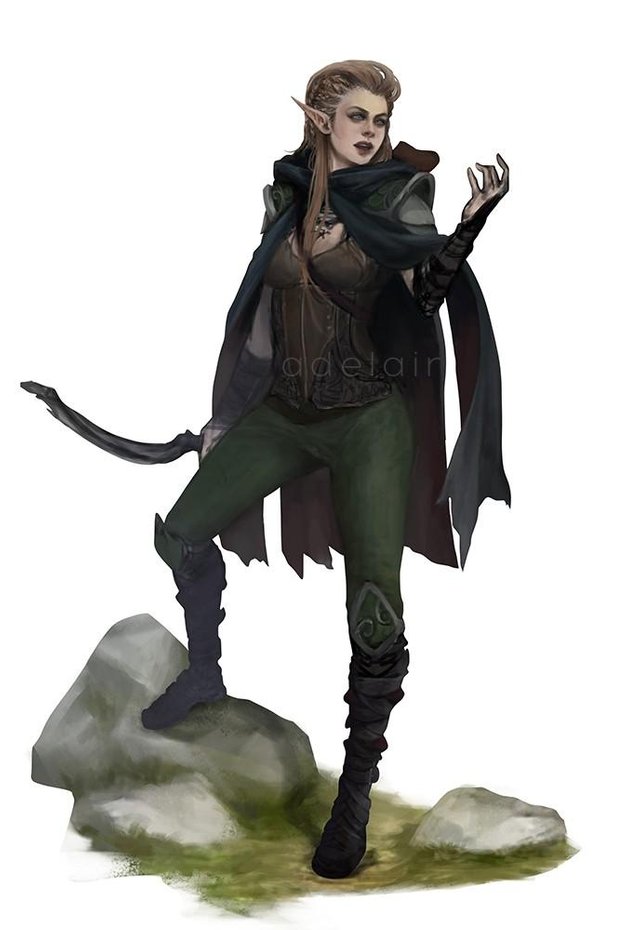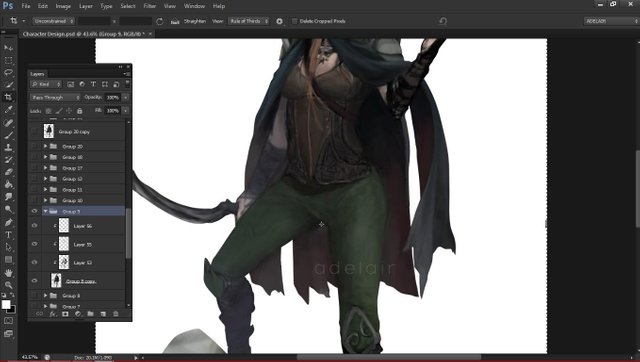 (8) And on that leather cloth, a thin silver curl designs are embossed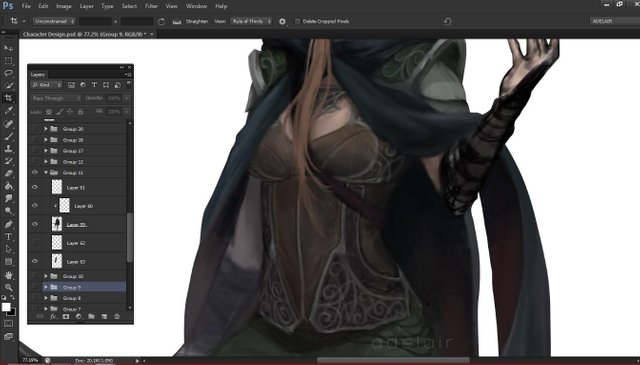 (9) I painted further details on her face and experimented the glow on her hand, I was not yet sure if I am going to make this but I just keep painting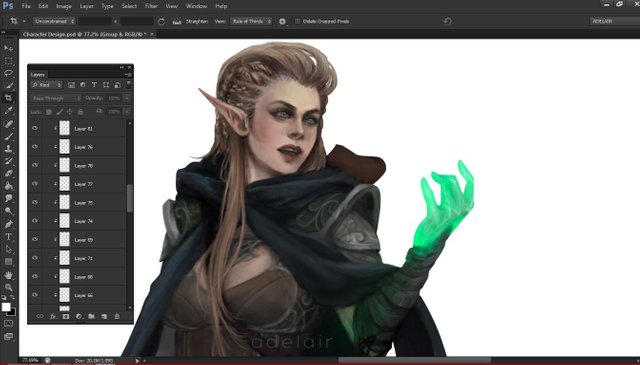 (10) I plot where the ball should be and changed the angle of her arm ( you might not notice it here but I did a little rotation), I will get back to it later on the final output. I also added a little detail-- dirt on her face/ markings. She may be disguising herself on the wood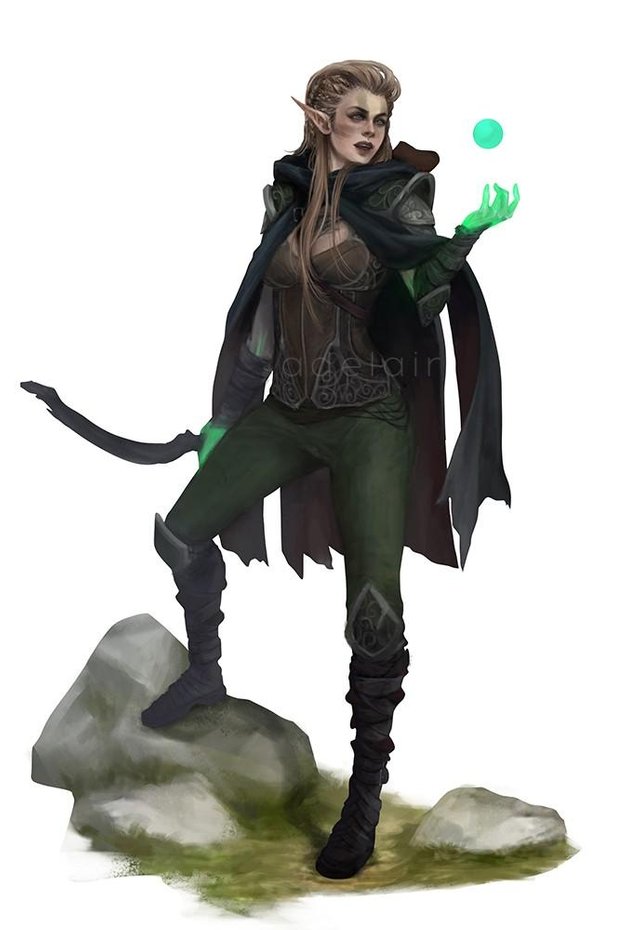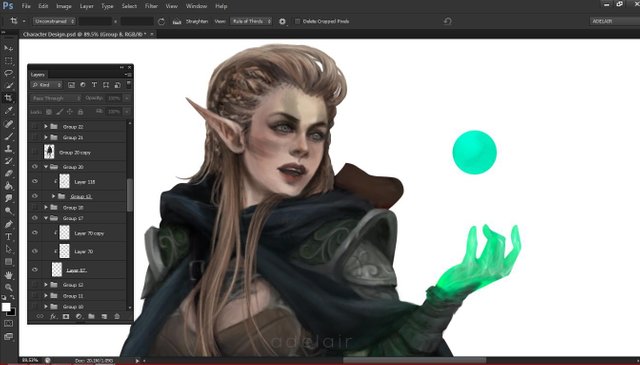 (11) I added the light influence on the character from the glow in her hand and ball.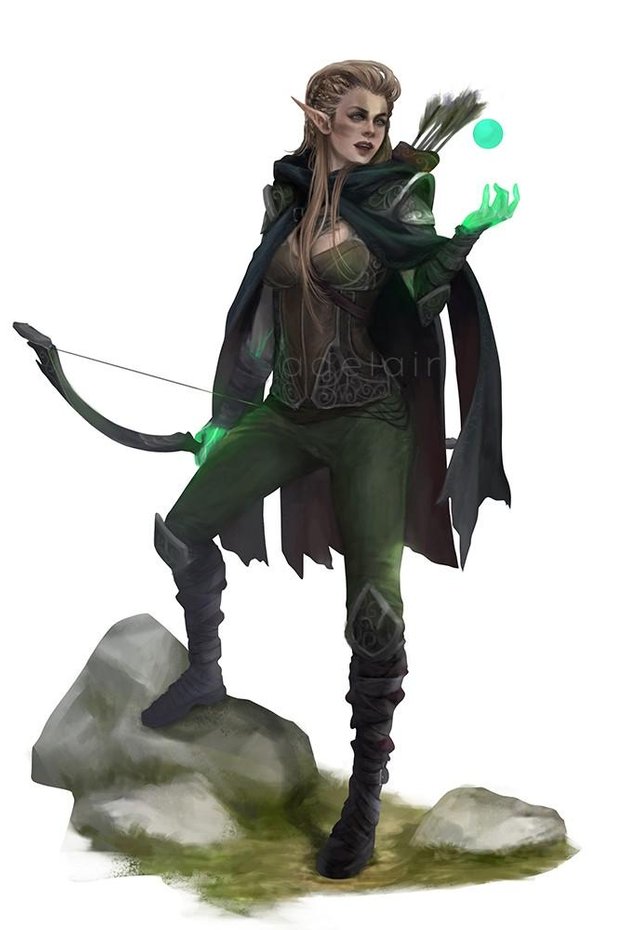 (12) Face area : I added the shdow part on the side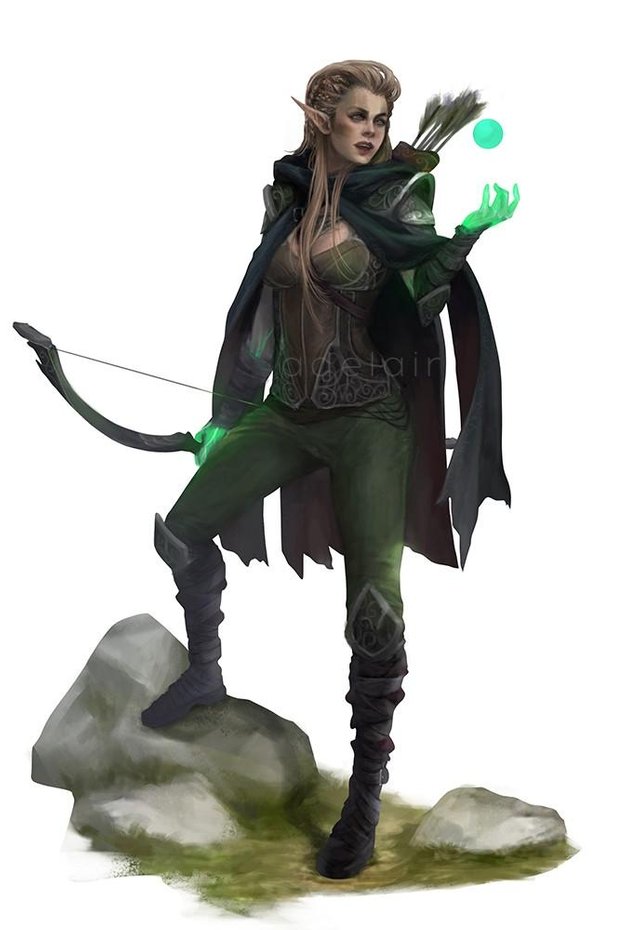 (13) And finally, I added the effects for final polishing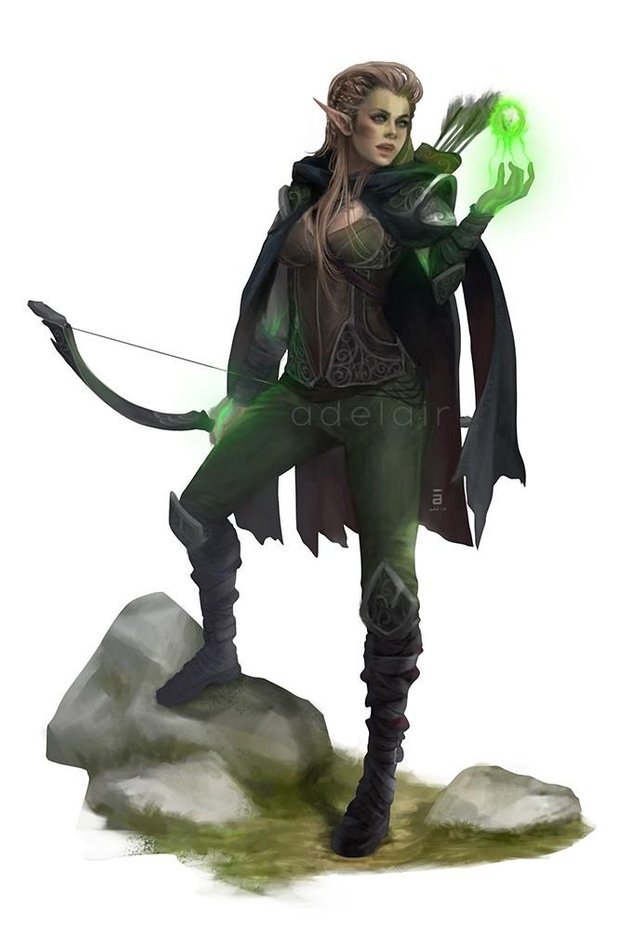 You can barely see the glow effect on white background so I added a dark background to see the effect. I should have added a backlighting XD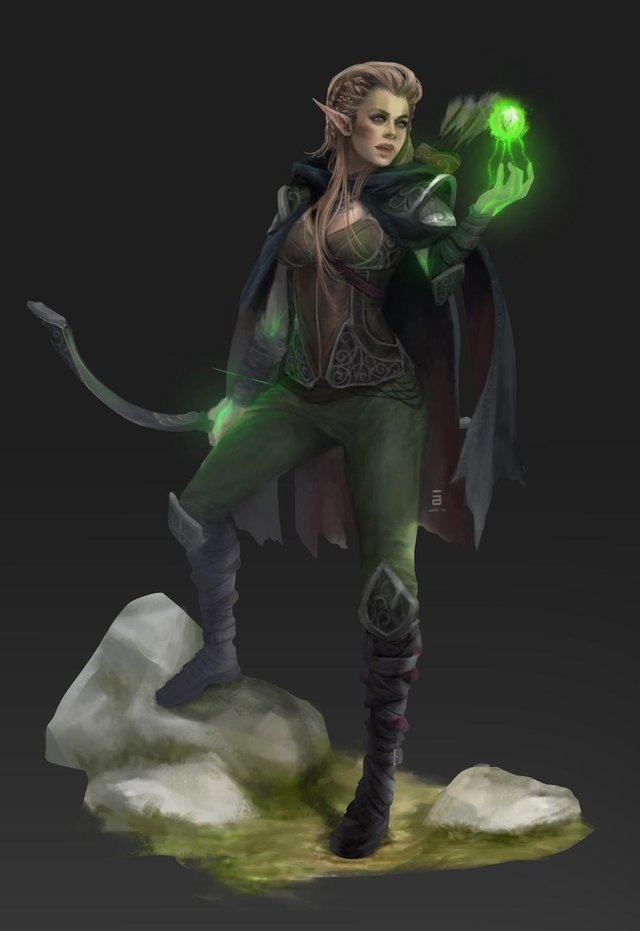 Here's the gif version for better comparison on each stage <3 Sorry if I screwed the proportion and was not able to correct it on the first few stages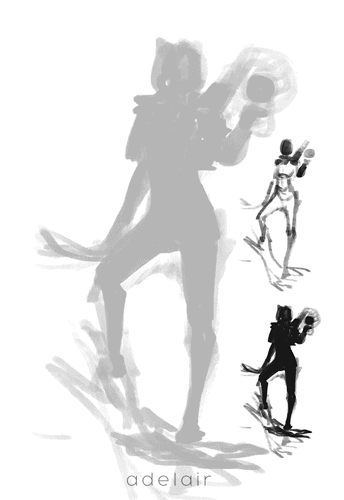 All Artworks Copyright @adelair - All Rights Reserved
---
---
Next post will be about the dragon that came with her design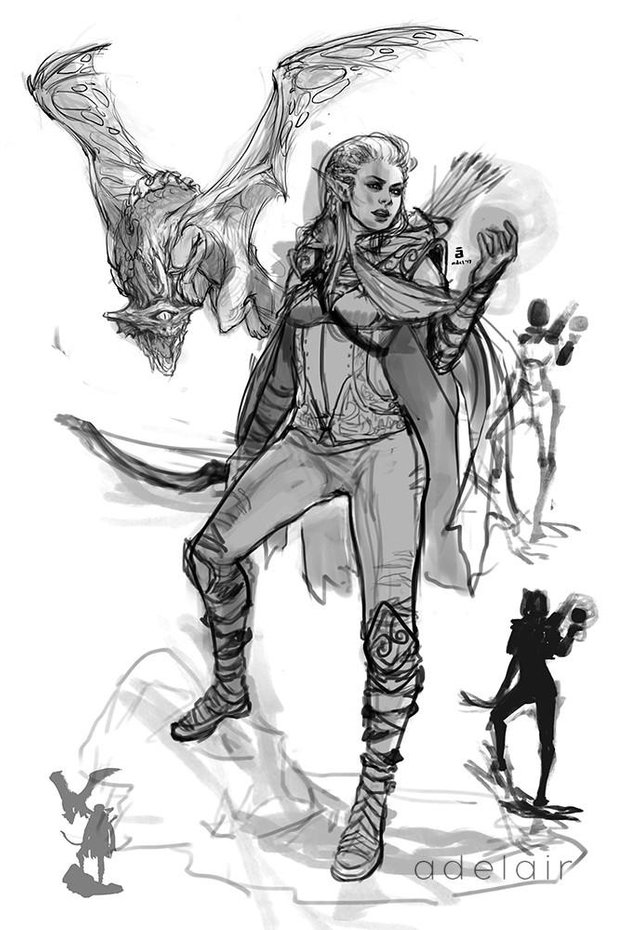 I hope you'll stay tune. See you again next time!
Adelair