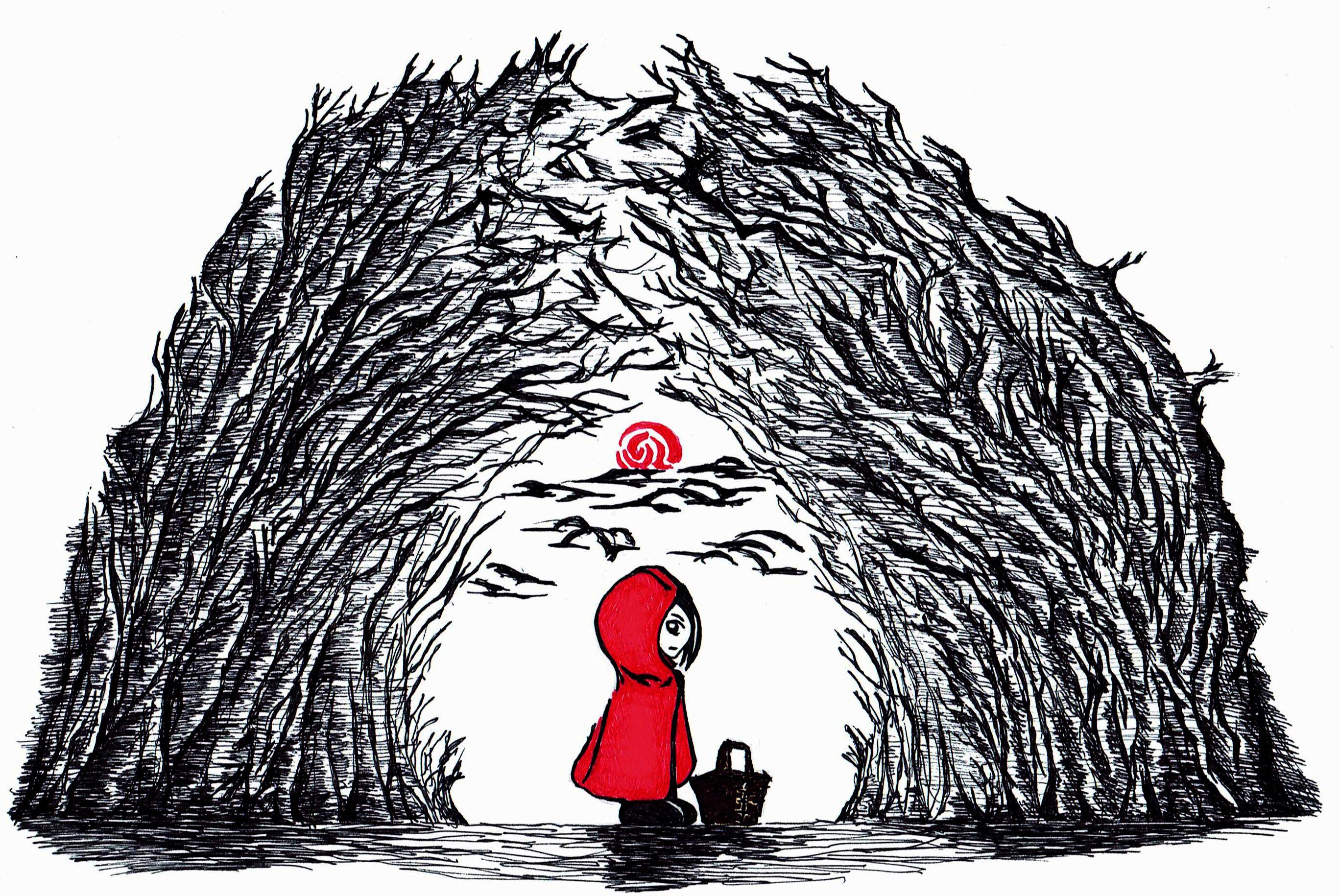 This is an entry for the My 2018 - This is My Hobby Contest. A contest meant to showcase a person's passion, why they have it and what drives it. You can find the contest here. I hope you resteem the contest so that more steemians could join.
---
Summary of the Post:
Introduction to my illustration hobby
When did I discovered it?
What compels me to keep it
The demons that came with the passion and sacrifices made.
Vanquishing the demons and the madness they left.
The beginning
Final thoughts
Footer
---
Introduction:
I'm adamada, a med student and an aspiring illustrator.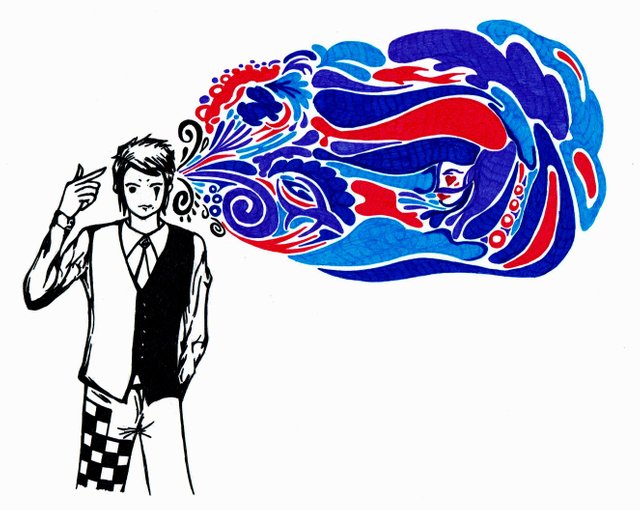 For those of you familiar with my content produced in the platform, this post tackles more what happens behind the posts I usually make. January 1, 2018 is an important date for me because this was when I started to take my illustration hobby seriously. In the past, I would create some drawings without putting much effort on it unless it served as a contest entry. I took my skills for granted and I've been doing that on and off by switching from one hobby to the next.
I regret not starting something I could have been already good at by now. I create illustrations using traditional media and now trying to tackle digital art for more skill growth. I got too comfortable with the regular pen and paper that my skills felt like there was no challenge anymore. I think it was time to practice the real reasons why I wanted to be good at drawing in the first place.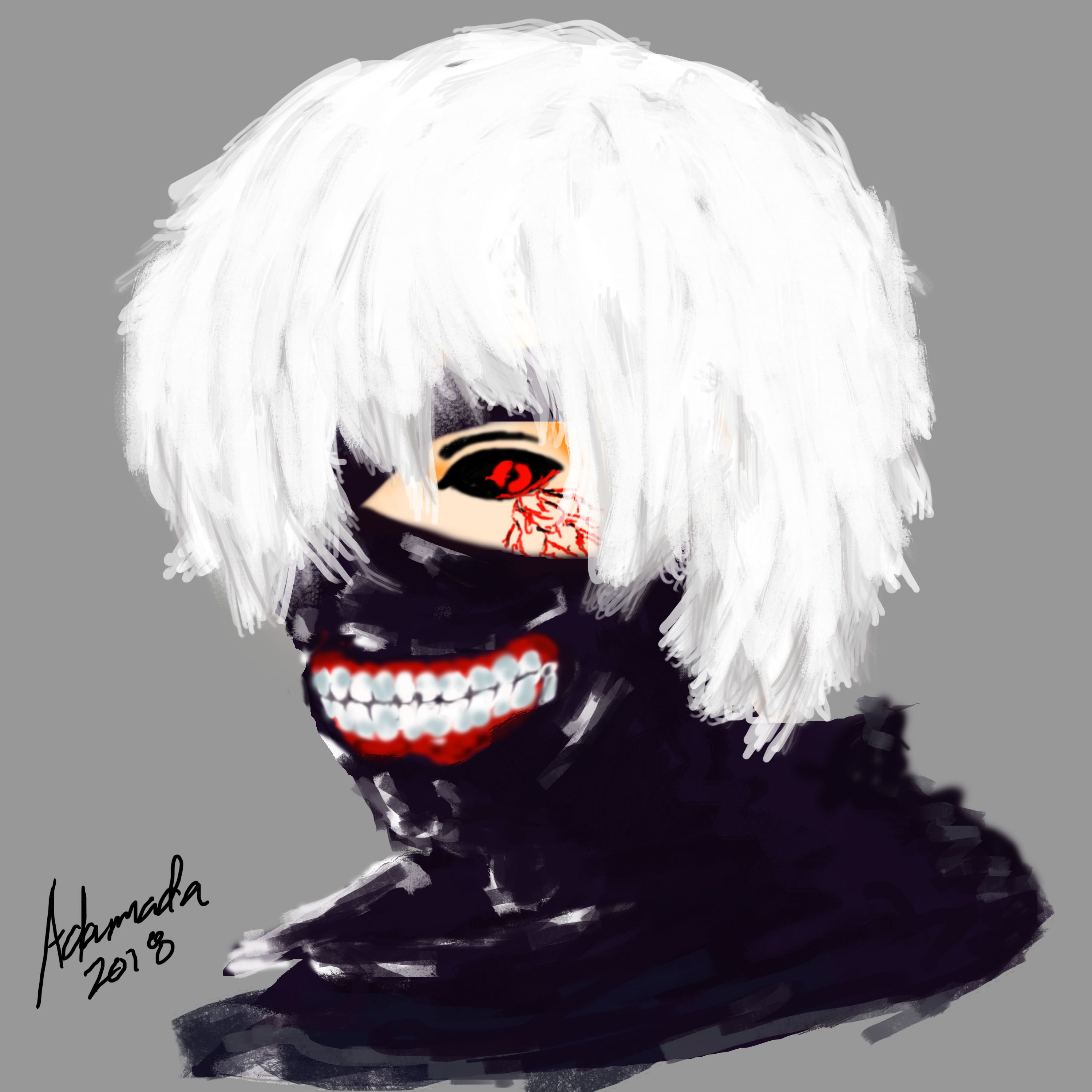 Digital art came first as a fascination after being exposed to the internet. I recalled my first visit to Deviantart when I was 13 years old. Like a kid in a candy shop, I browsed through different forms of art works through with nothing but amazement at each page of the site. From traditional art works, digital paintings, and other visual arts, they all served as an inspiration and foundation for my passion.
The urge to step up my drawing skills became more pronounced as I gave into the allure of videogames. More motivation boosts also came from watching anime and 3D movies. I said to myself, this is the year I'm going to take my illustration hobby to the next level.
---
When did I discovered my passion for the hobby?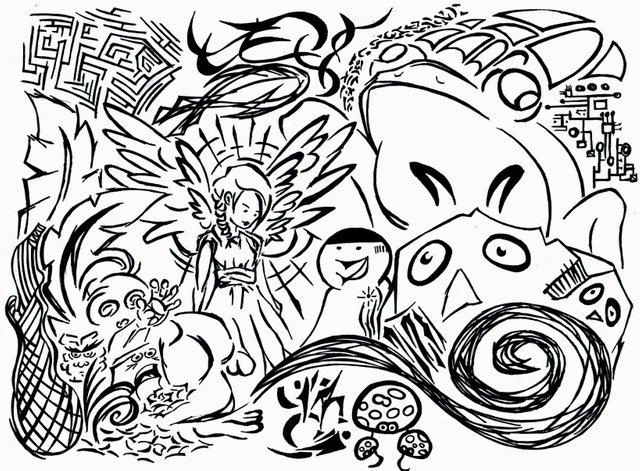 It was serendipity. I had an assignment back in kindergarten that involved drawing animals. I didn't have the dexterity or imagination for the task. My dad helped me out and when I saw how he managed to copy a polar bear based from a book's illustration I got fascinated. Since then I started tracing pictures until I reached a point that I could just draw what I see. I discovered I had an affinity for sketching after comparing my works with my classmates.
Things just became natural with sketching. It was that way until I reached high school when I traded the hobby for other hobbies. Reading books stimulated my imagination more. I settled for realizing my imaginations internally and escape from the material world in those moments of good reading.
---
What made me continue it?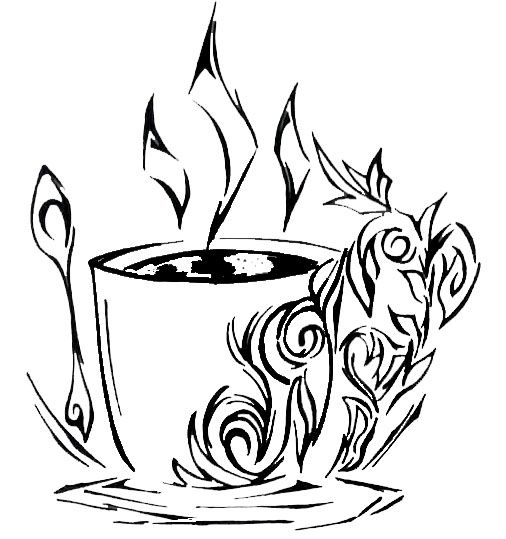 I was having fun drawing things I can picture in my mind.
There were illustrations found in the beginning of each chapter in the books I was usually reading. Happy Potter always became the first example that comes to mind when I talk about this. I don't recall how I started sketching some illustrations related to the books I was reading. But I did do it and I was having fun materializing the scenes I imagined.
I improved my outputs as I continued reading and sketching what I read. It was something to pass the time. It was bliss to have the time to do it.
---
The demons that came with the passion and sacrifices
It was in highschool when things I realized there were a lot of social adjustments I needed to comply. My set of friends, the peers I get involved with, and people I need to avoid. Being aloof to my books, small talks and social gatherings became a source of dread. Did I mention I frequently had to change addresses and school each year because my father was frequently reassigned to different places as part of his job?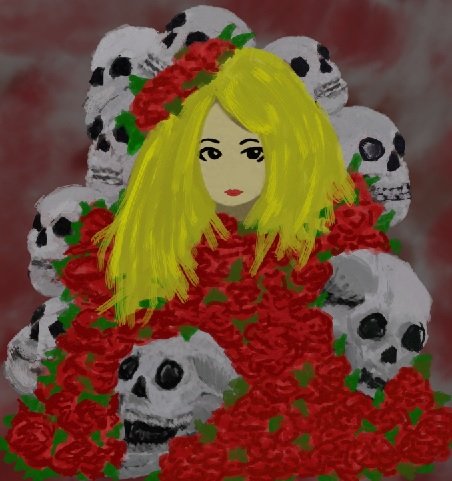 This meant new year, new friends, and new school. My introversion didn't help me at all in all those adjustments. I had my reading hobby and drawing to keep me occupied during class hours, break time, and study time. Don't get me wrong, I did make friends, but it's just that my friends can't related to the things I know and I found their interests too mundane.
I doodled away during class hours whenever the lessons being taught were read in advanced. The teacher just keeps repeating what I already knew. But what I didn't know for each moment was how far my imagination could take me. Unfortunately, most of the doodles during childhood and highschool were lost due to floods. I live in the Philippines. Typhoon Frank made a visit and the rest of my creations went history. I did manage to save some works but looking at them now just made me miss those I've lost.
During highschool, I learned there were so many talented artists in my level and drawing became a competitive thing in school especially when the most "beautiful drawing" gets the highest points. If I win, I get scrutiny, and if I lost, I still get scrutiny. Always the group member entrusted with the drawing for a project. The output must be good so that the group gets a high grade. No pressure there. I blame an educational system that fosters competition.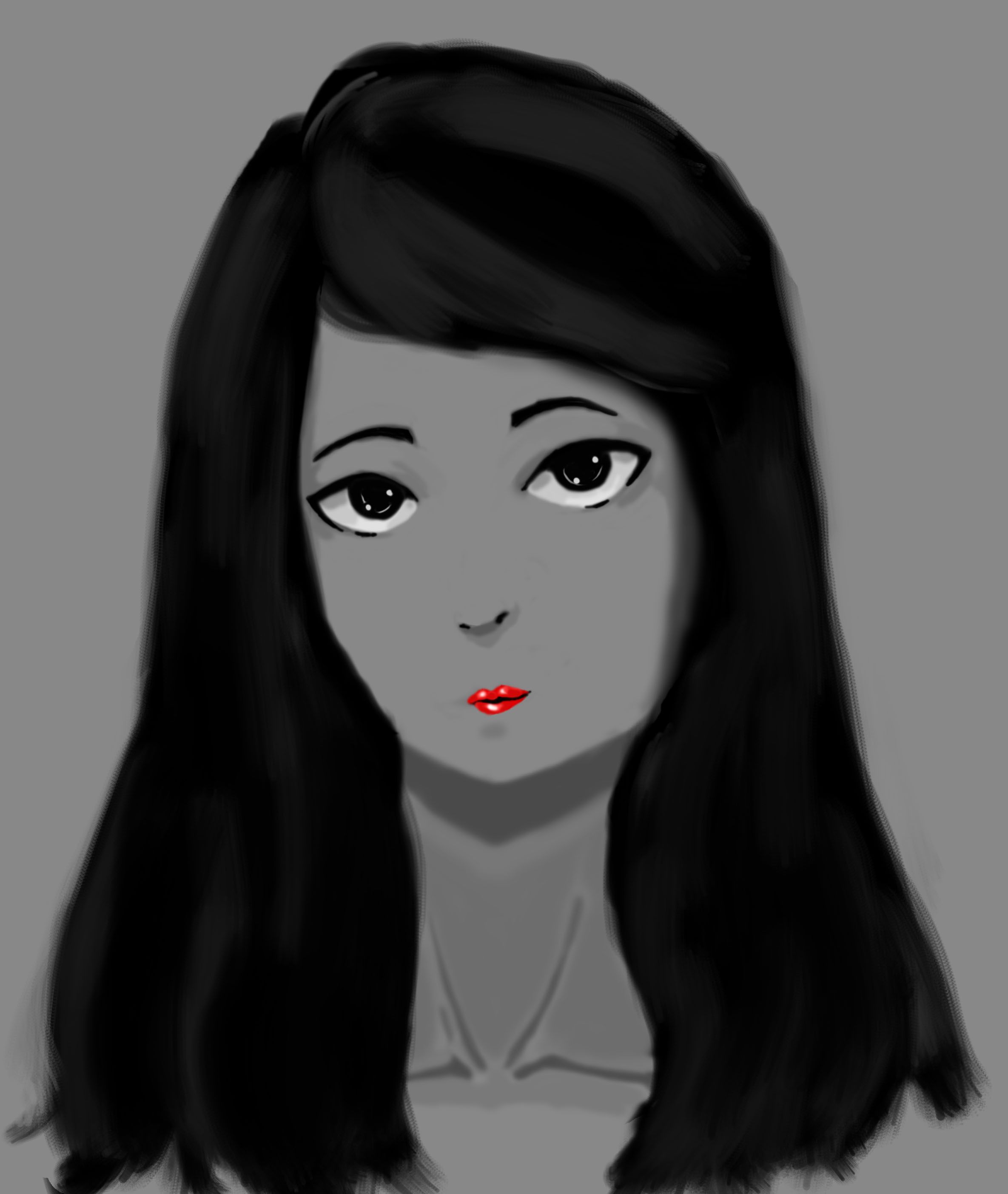 A great blow to the self esteem was how my English teacher made this remark to me
"I can draw better than you. I don't mean to brag but I frequently turn down requests for editiorial cartooning work for a local newspaper. I've seen your works and they were not that good."
She made this remark after apologizing to me in front of the class. The issue was about the sudden changes in the roster for editorial cartooning in a school newspaper competition. She had me trained long hours after school only to replace me with another contestant she fancies.
I became the regional champion for an editorial cartooning competition. The same competition that her candidate also entered. I won. But that still didn't convince her I was good enough for another contest. I only knew I was not the contestant during the day of registration. She informed me through proxy.
That certainly extinguishes most of the fire I felt for drawing. If I stuck to my books, at least no work could be criticized. I just lost motivation of being told I wasn't good enough. This was during my highschool years, I know I should know better than to listen to her but I did.
I sacrifice my time to have developed myself further and instead listened to demons in my mind that just prevented me from growing as an artist.
---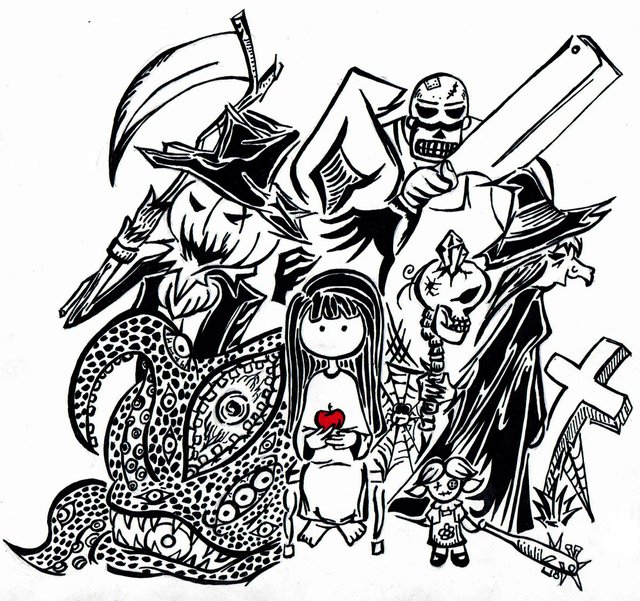 Vanquishing the demons
I never really did manage rid myself of the self defeatist talks that plague my passion. It comes and it goes but I learned to live with it like it was that nagging friend. The comment made by that teacher etched into memory each time I make a drawing. But this time it became a source of motivation and trying to prove a phantom of the past wrong. It no longer matters if what she said was true or not, I will improve and be good at my chosen craft.
I started lessening my time with books and started sketching again. Sketch for hours just for fun. I sketched for hours just to fight that nagging voice that tells me my illustrations are not good enough. I saw improvements each week.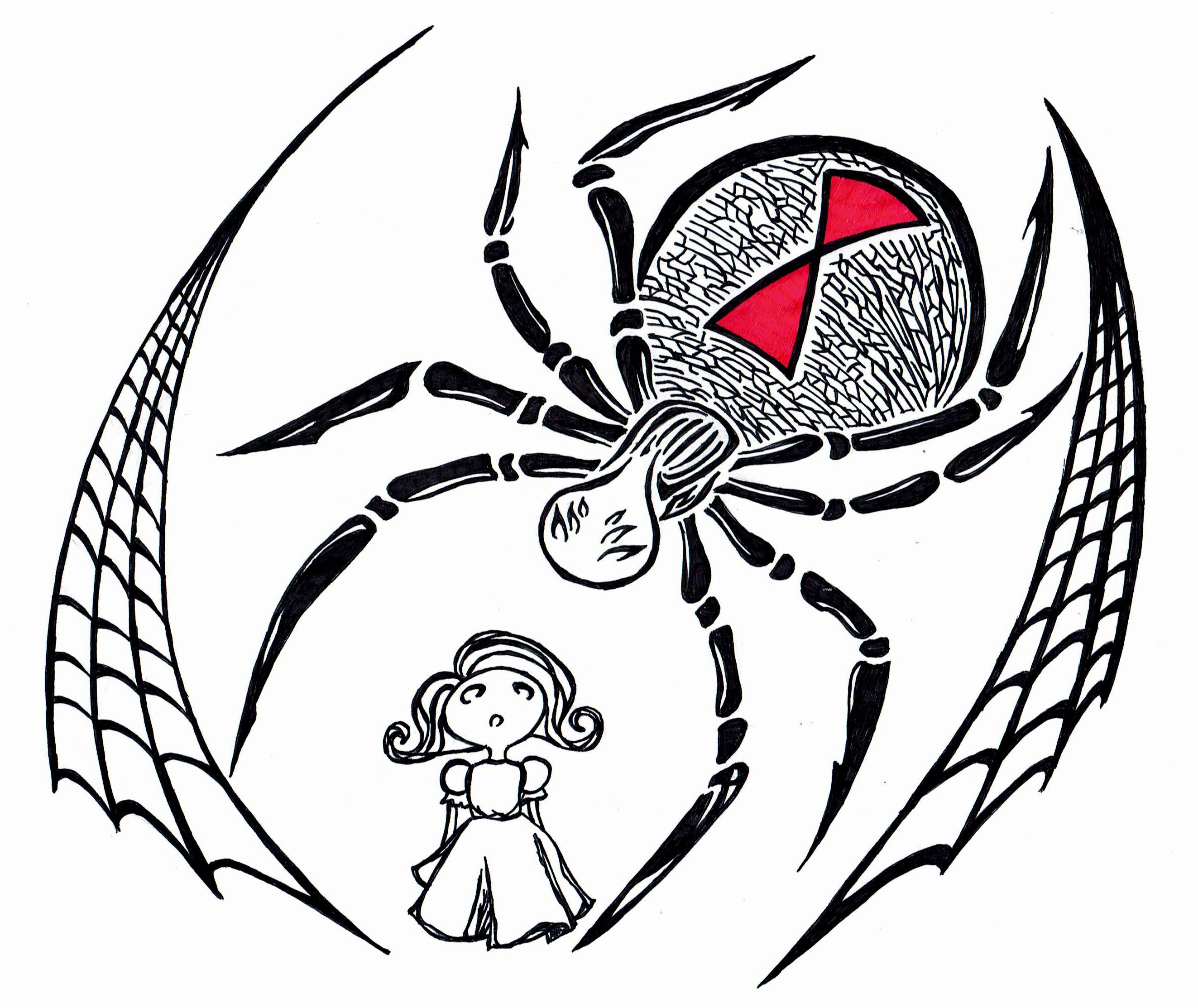 I realized hints of madness when I just kept drawing knowing I got midterms or finals exam the next day. When I have an itch to draw I just draw and it was fun. I was rekindling the inner flame I lost for years. It was madness but it was good. Drawing became an obsession and I wanted to find my style.
---
The beginning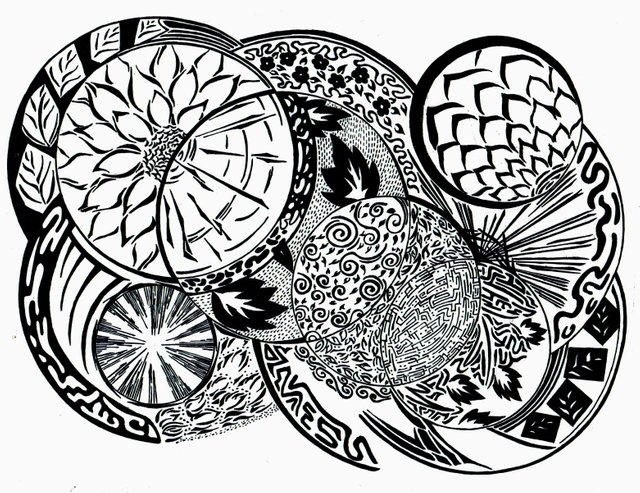 The subtitle for this part of my journey was intended to highlight that the process is a cyclical thing. There are months when I drop the sketching hobby just to accommodate social obligations. I had a lot of thing going on with my life on a daily basis. I'm already a licensed nurse and now studying medicine. When I get preoccupied with other stuff for a long period of time, I get rusty fast.
It's not a permanent set back because the habit is cyclical. I just need to find a balance with real life obligations and pursuing the things that I keep falling in love with.
---
Final thoughts: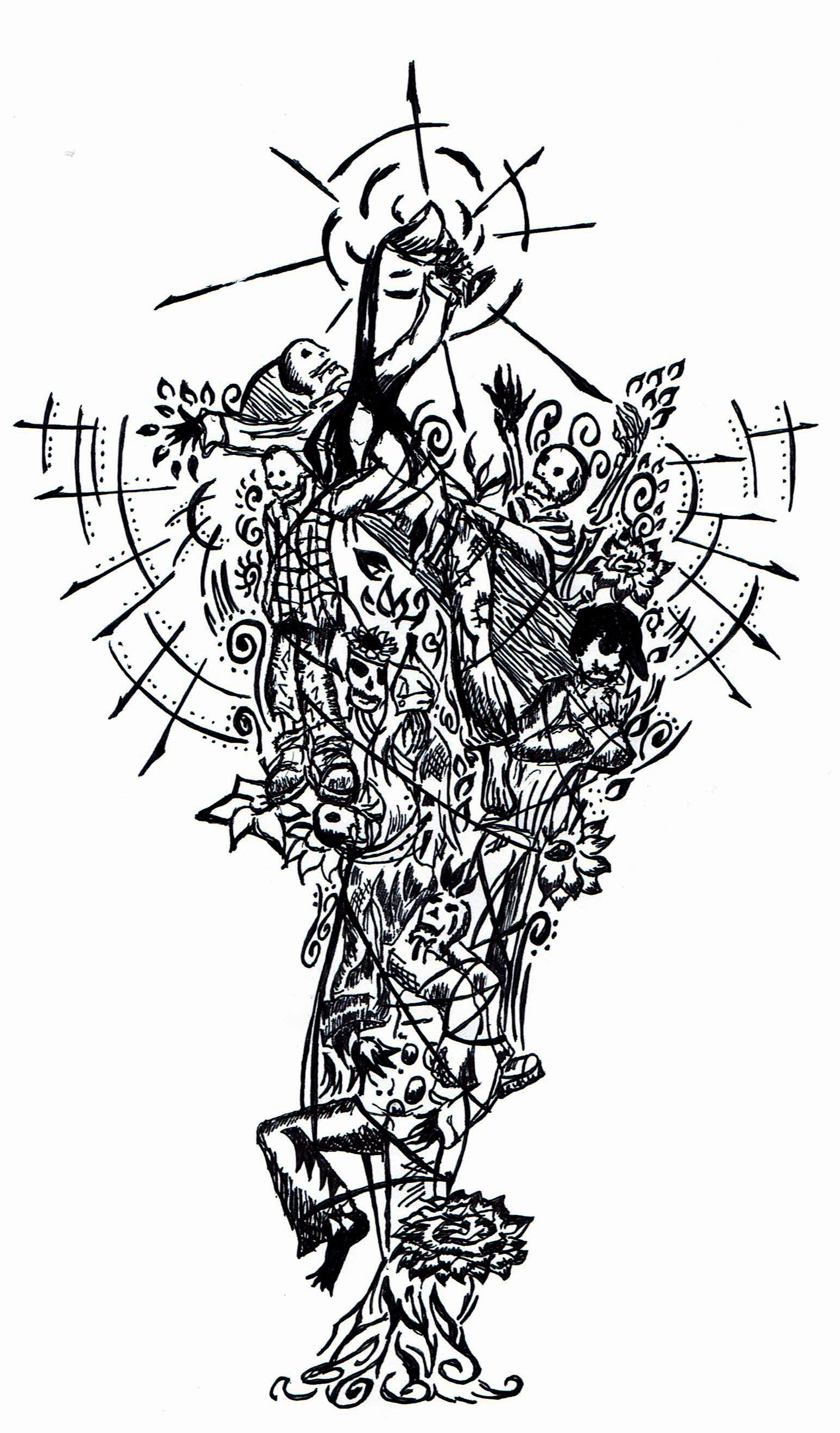 Right now, I am fan girling an artist named WLOP and Aoi Ogata. Their digital art styles are what I want to achieve. If I could be half the artist as they are, that would be a mini wish fulfillment. I want to take my illustration skills to the next level and transition to the digital art scene. Making money out of my passion became another source of motivation.
I got plenty of projects I want to start in the real world. Charity, education, and self development but I need money to make the things I want to happen a reality. If I gain the skills worthy enough to be called a professional digital illlustrator, then maybe I can have something to supplement my income. Studying medicine is already taxing for the family. As much as possible, I want to develop some marketable skills to lessen the financial burdens my career progression brings.
I chose the path to becoming a digital illustrator because it's within the scope of my interests and it's feasible. I'm an illustrator. I make pretty pictures. If my pretty pictures have value, then let that value bring more value to the things that are dear to me.
---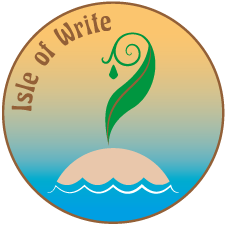 art and flair courtesy of @PegasusPhysics