Non-conformity and transcendence - reflection and original art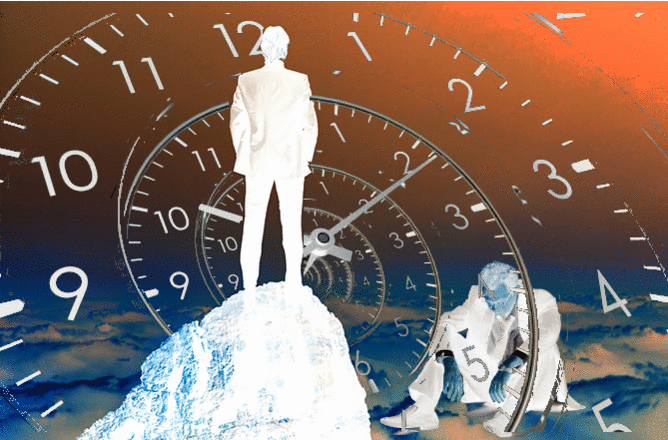 We all go through moments of discomfort in our lives, it is a confusing situation that makes us think many contradictory things. Whatever our thoughts about our sudden discontent is important just to have it, because it is a parenthesis in life, it is a pause that forces you to think:
What am I doing with my life?
Am I doing it wrong?
Am I doing it right?
No matter the different answers you find, what is interesting is that this pause makes you reflect and correct what is necessary, it is an impulse for the good life you want to lead or recognize the one you are leading.
Non-conformity does not necessarily respond to something bad in our lives, it often responds to the very nature of the human being, who is very non-conformist and always tries to reinvent himself.
Not all human beings possess this condition, but if you are one of them, feel fortunate to be part of a select group of people who push forward, do better things and are not satisfied with being born.
Most human beings go through life without that feeling of wanting to explode, that anxiety, that kind of torment he's telling you.
"Wake up!"
"React!"
"Move on!"
---
Are you unhappy? Or are you at peace?
"I don't want to be an inert mass, I don't want to be in the ocean carried by the tide."
Adalberto Velásquez
---
Don't be discouraged, on the contrary, discontent is best associated with the symbol of transformation, the one that tells you that what you have experienced is becoming too small and that something good and much better is yet to come, that something where you will truly feel peace and fulfillment.
Do they know anything? The best that is yet to come will not be definitive. At the end of this cycle, the dissatisfaction will simply reappear... "To be or not to be"?
Time passes and does not forgive, life is one.
Getting ahead is more than a wish, it's an order and a point of honor.
---


creative process
---
If you liked the post you can follow me @adalbertodrums
I hope you have set your mind to fly ...
LET'S CREATE!
POSITIVE VIBES!