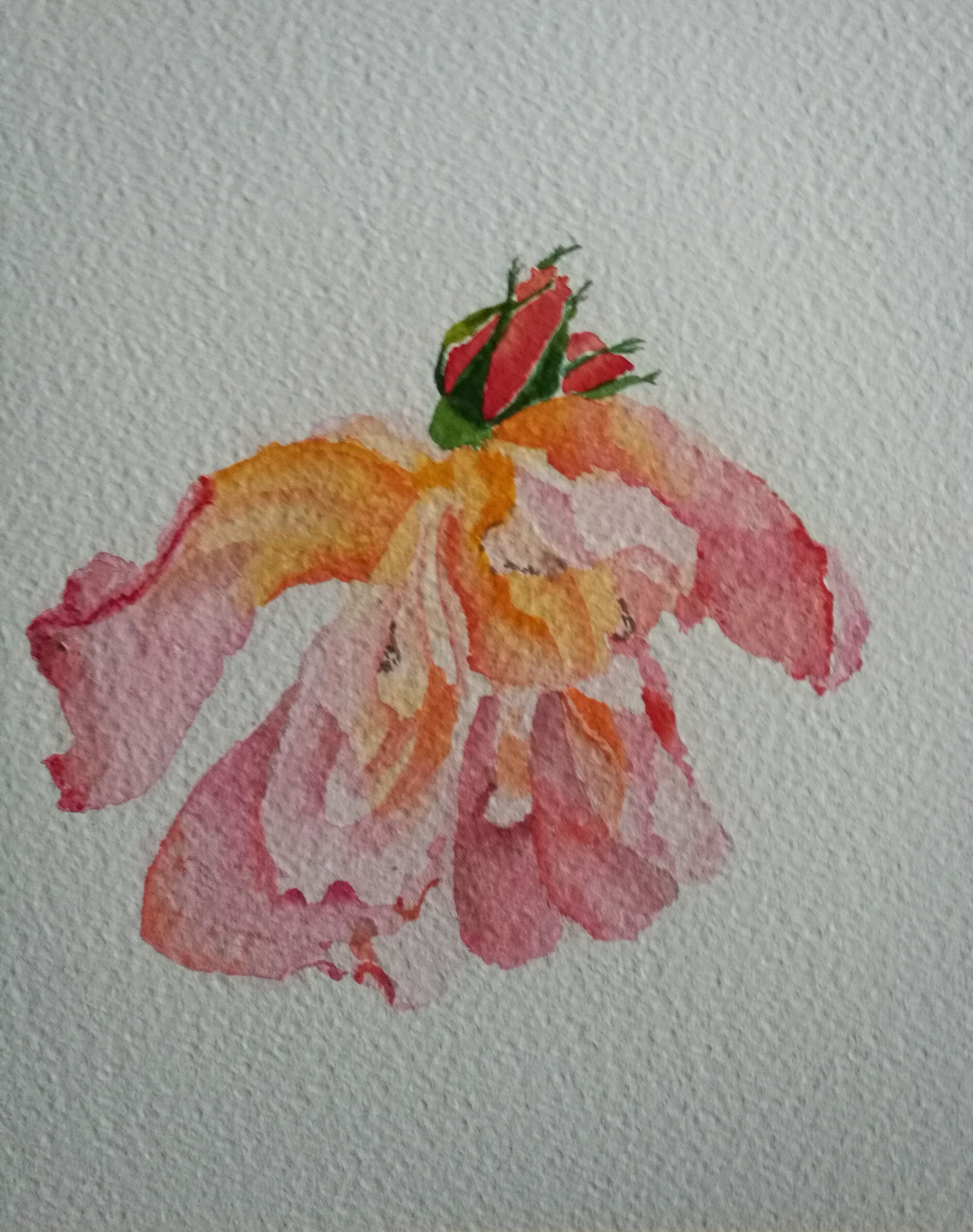 The eternal roses blooming again and again on my paper and tirelessly to show me that beauty can have thorns.
---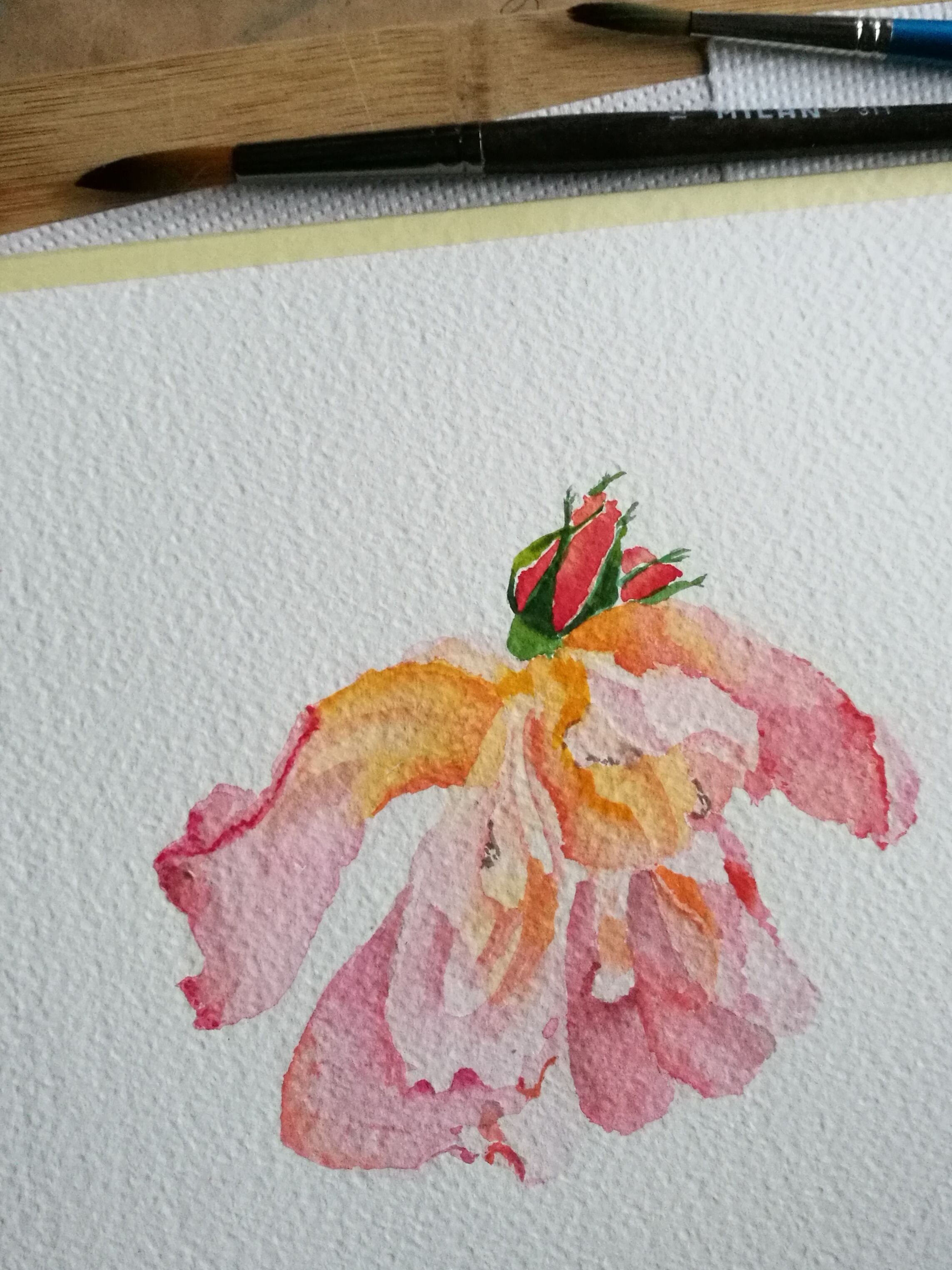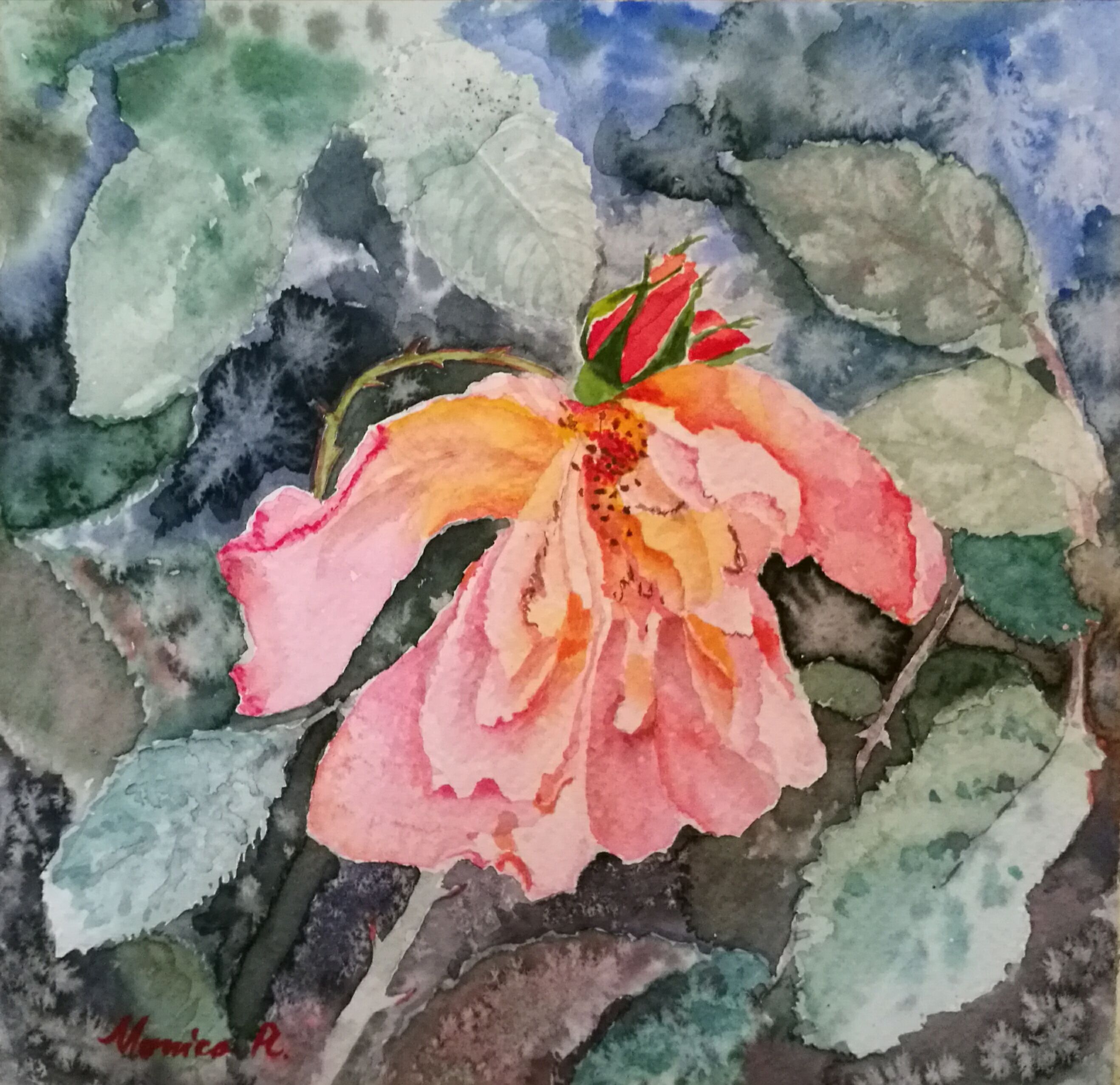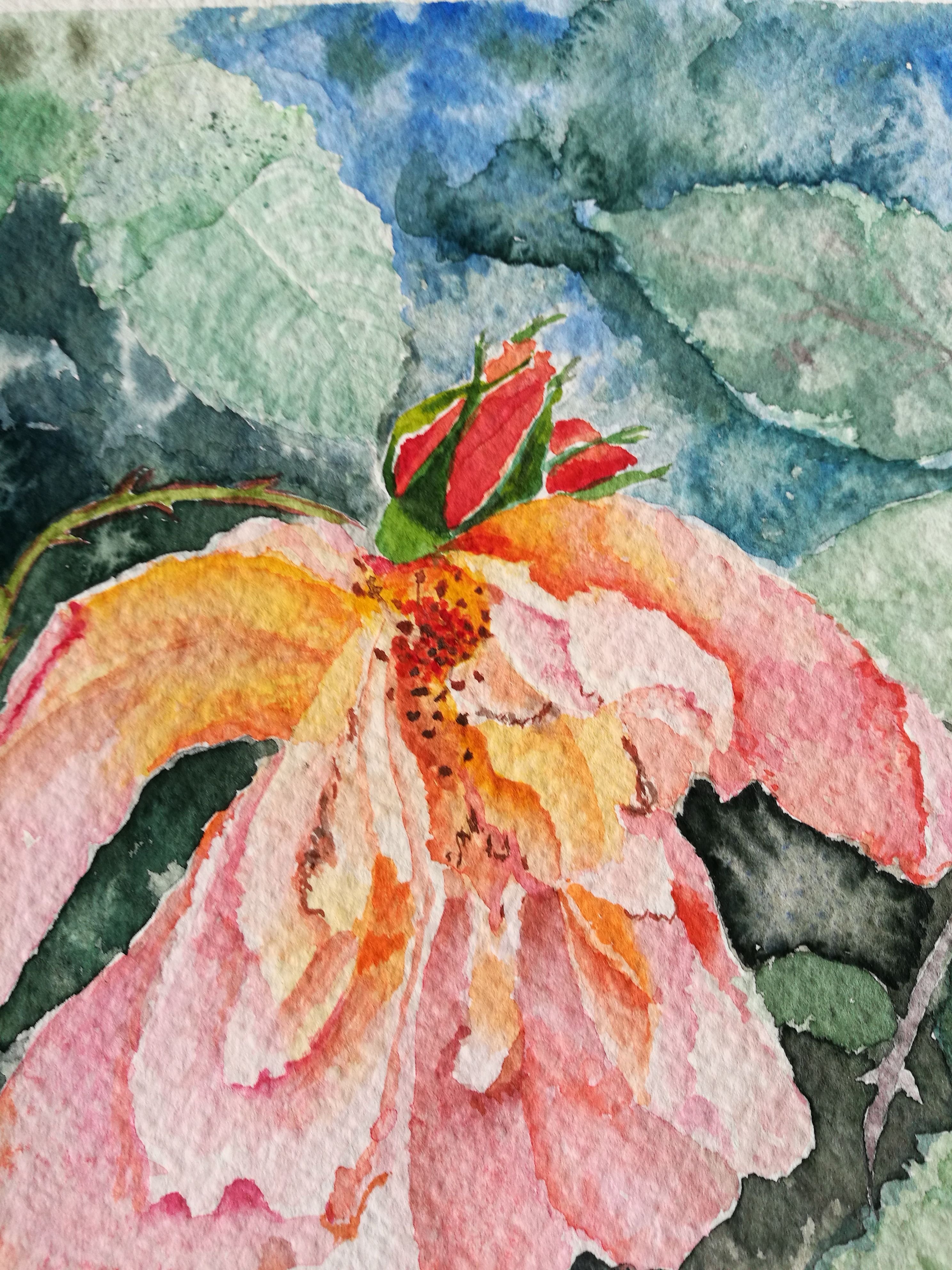 There is an interesting quote by Jean-Baptiste Alphonse Karr, a French novelist: We can complain because rose bushes have thorns, or rejoice because thorns have roses.
Perhaps this really reminds us that perfection does not exist.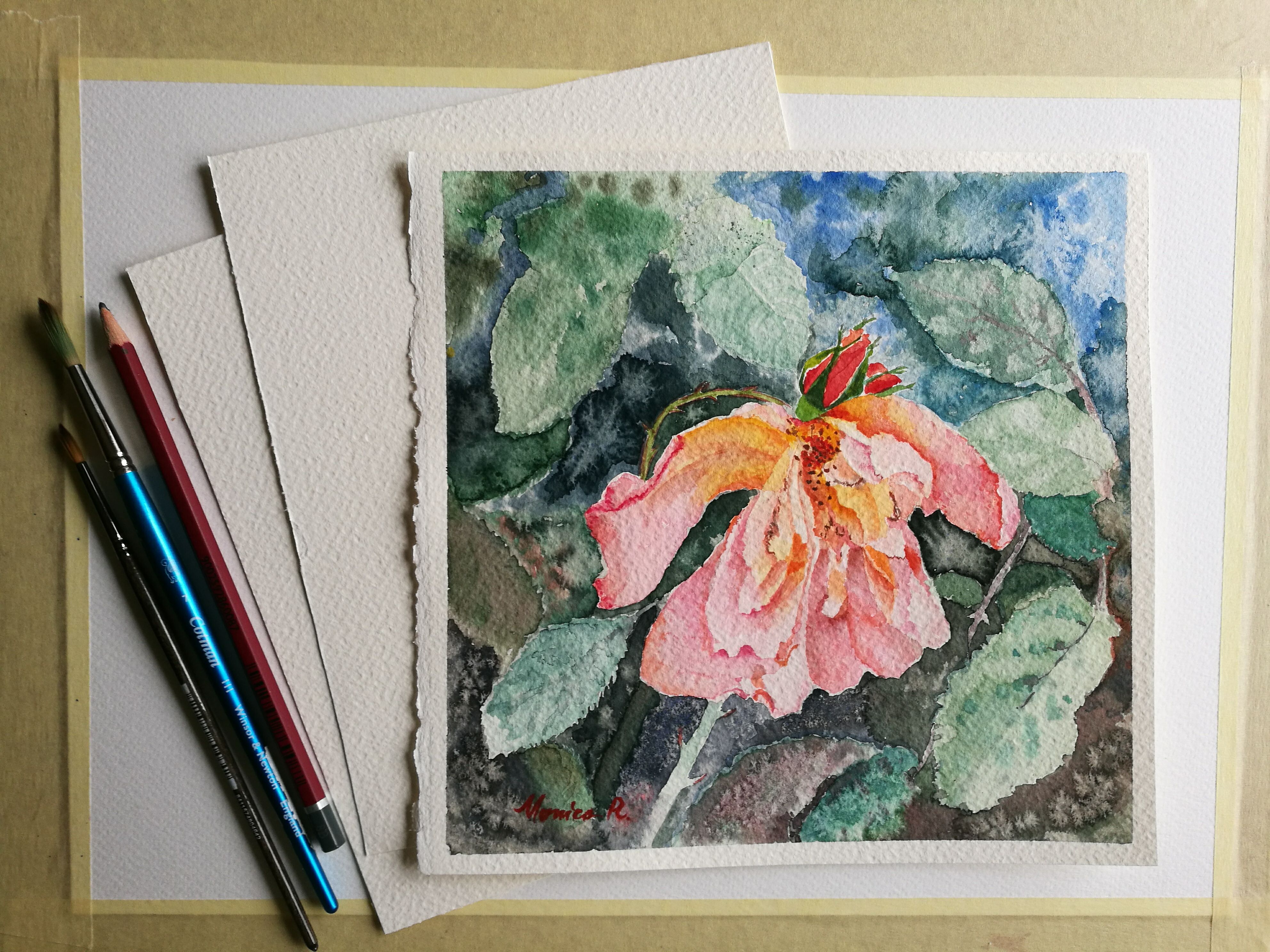 ---
Eternal Roses
Watercolour on Fabriano paper
---
Thank you for stopping by!