The aquatic life is getting to me again. I started this drawing with the basic outline of the fish while I was having some beers at a lake house. I thought it would end up being a quick sloppy pen drawing.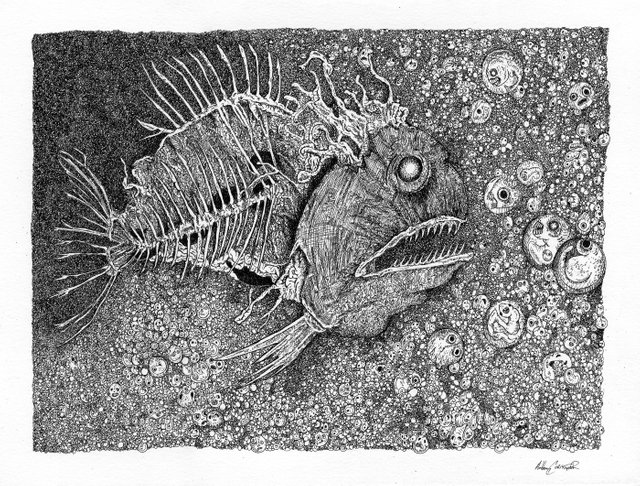 Fish Eggs. 9x12"
The following day when I sobered up I thought well, let's make this into something a bit better than a loose sloppy pen drawing.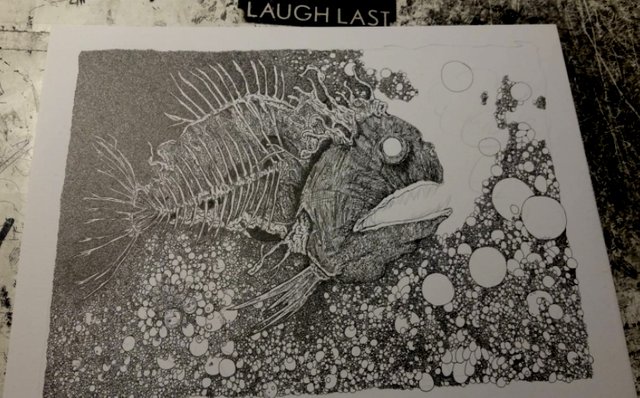 A little progress shot. Once I finished the decaying fish I started doing small circles and larger circles for the eggs. Then once I finished all that up, I went back and filled them in with tiny critters.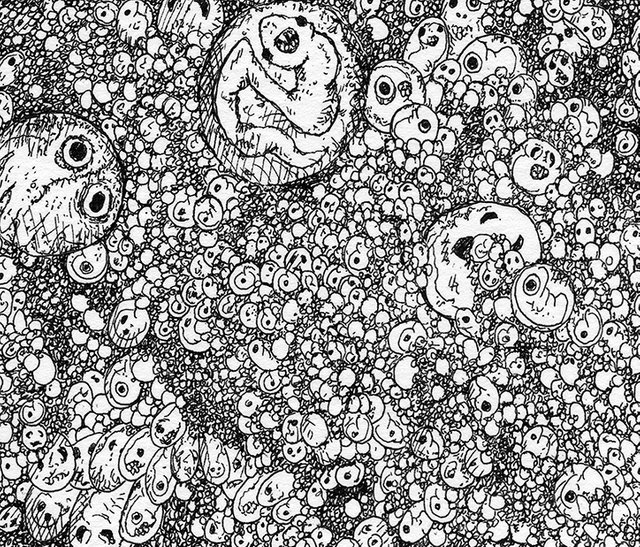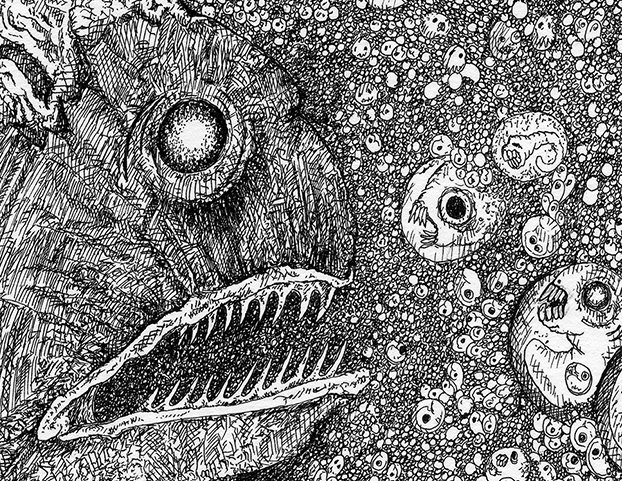 And here are a couple detail shots.
Thanks for having a look!
Stay grim,
Copyright @achristopherart. All Rights Reserved.