It's been awhile, Steemians!
It's me again, Ama!
Been taking it easy on creating since I had a bit of a burn out and have been feeling overwhelmed with other things in my life. Still struggling with getting back in the groove too.
Here's a recent painting I did that took 2 weeks to finish yet still doesn't feel finished. Hahaha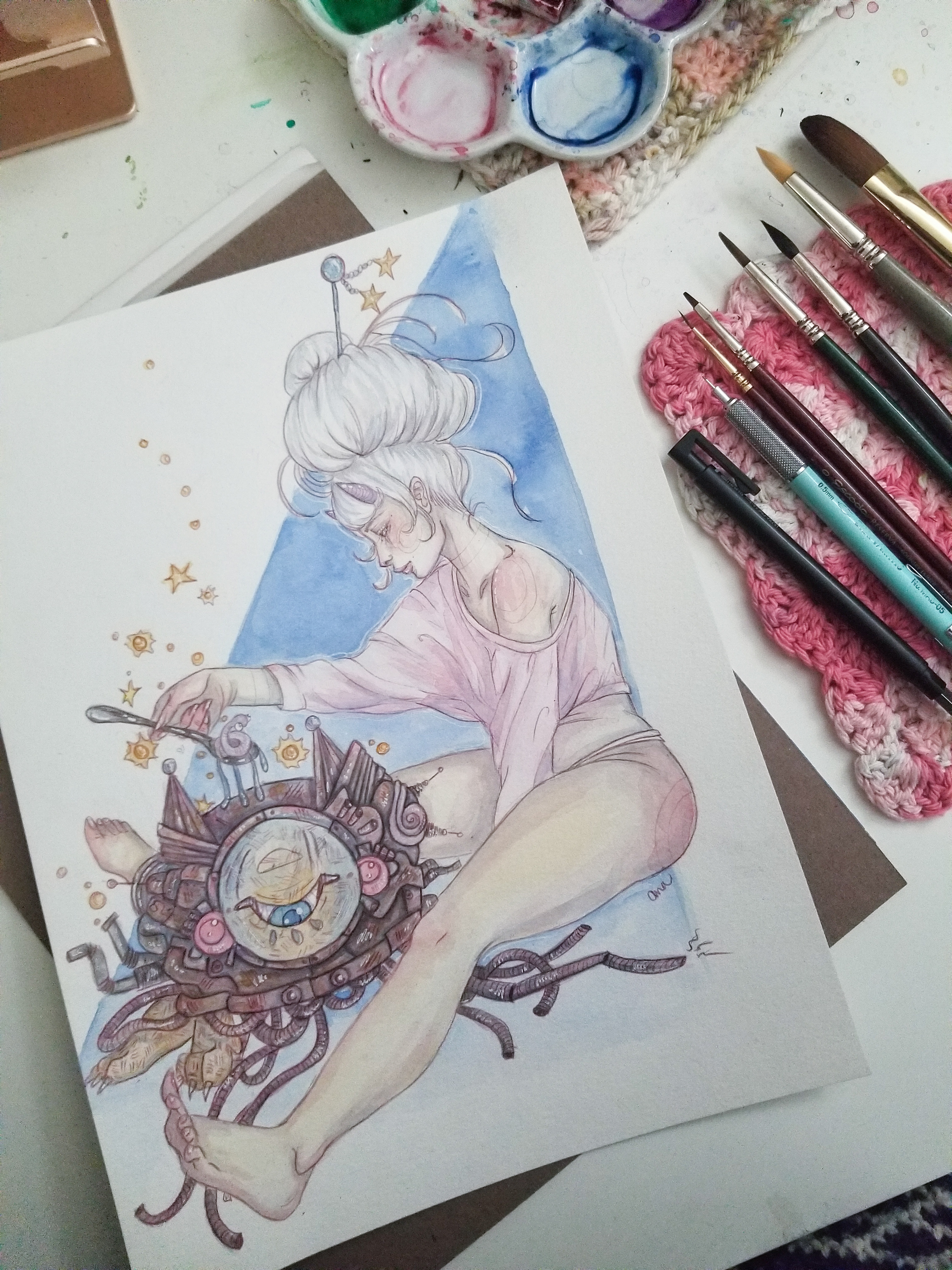 I named it INVENTIONS OF THE FUTURE.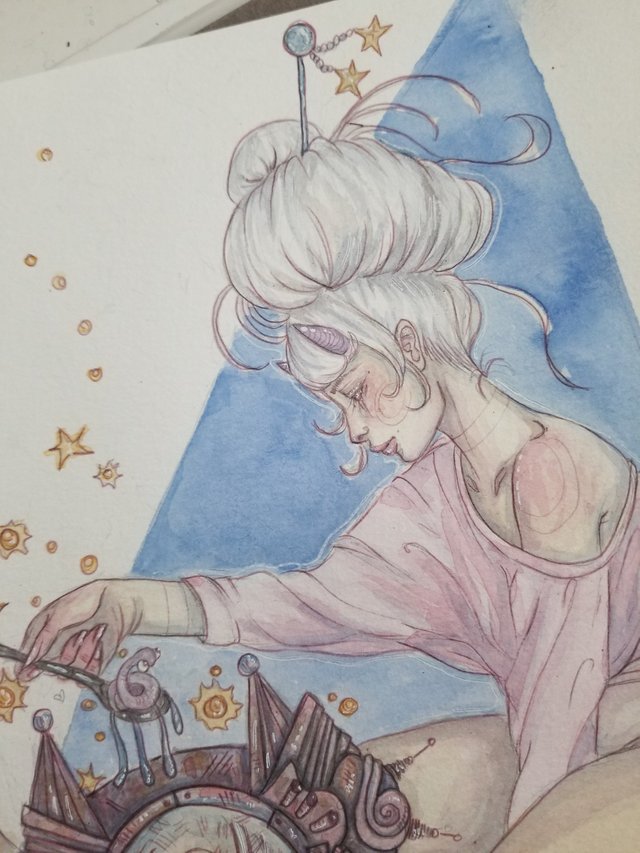 I really liked the concept when it was first sketched so I think that's what took me so long to get to it. Even towards the middle of it I struggled with painting it because it didn't feel complete no matter how many layers I put down which started to drain me.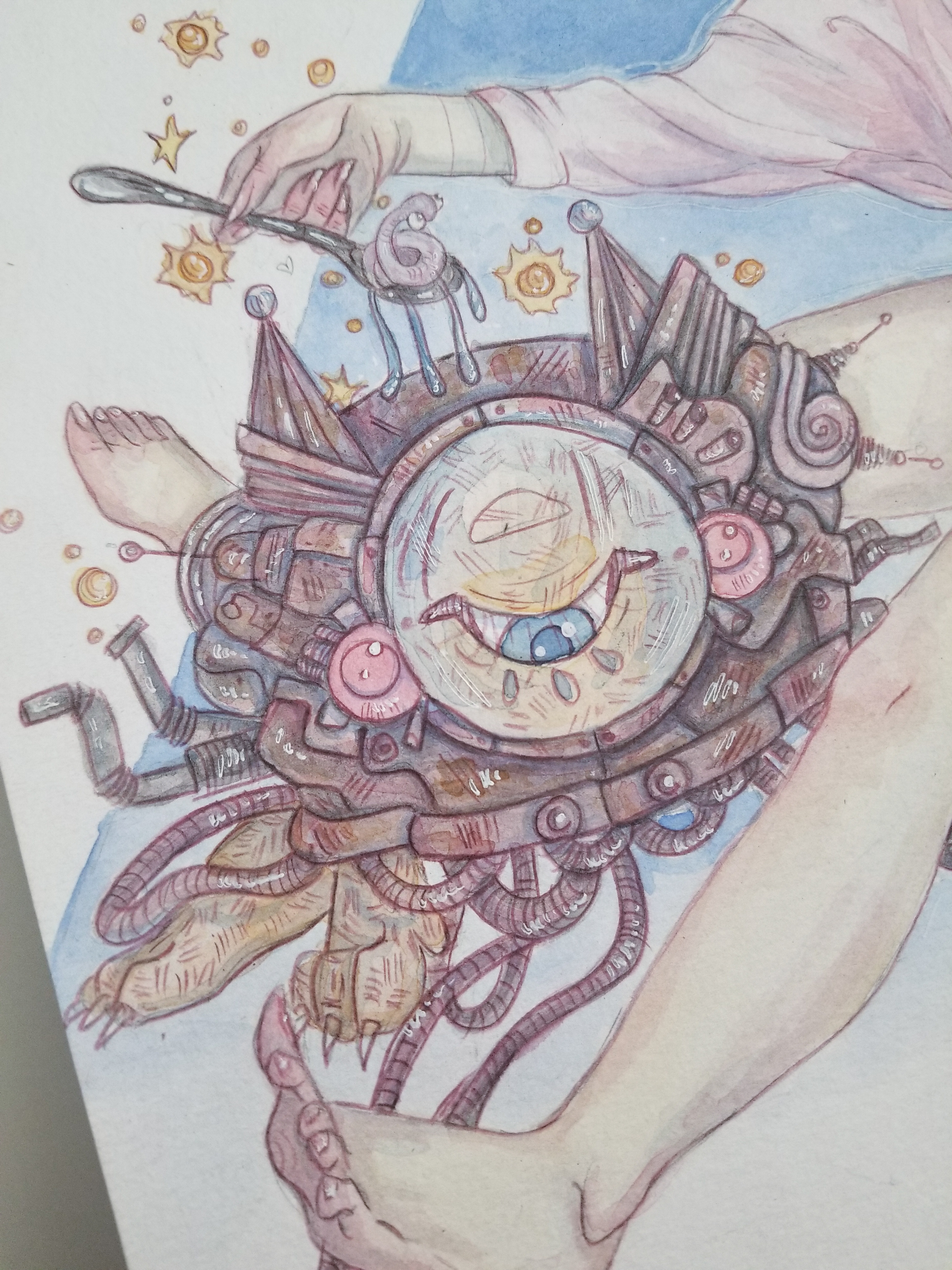 I will probably revisit this concept in a year after I've seen better progress in my works so as for now this is it!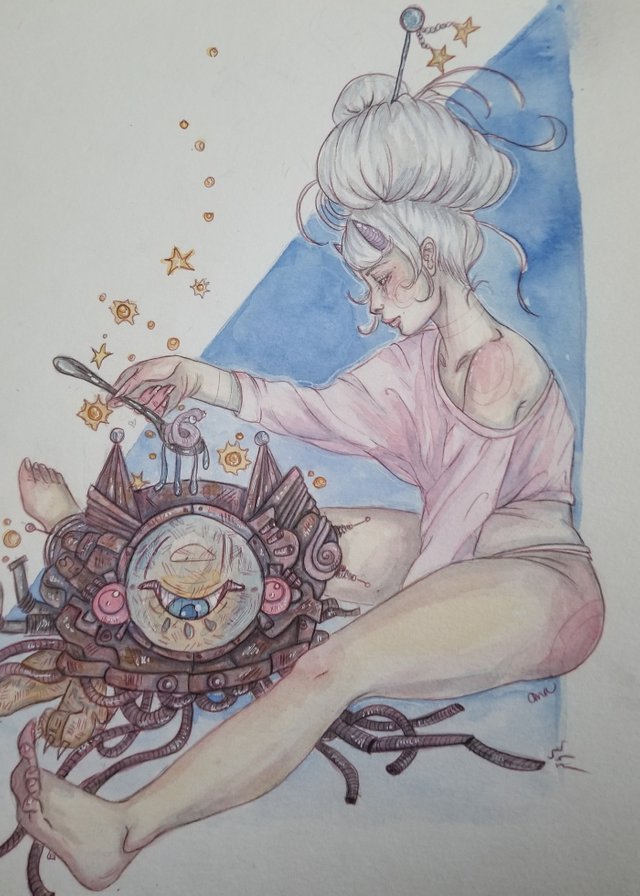 Hope you're week has been lovely so far!
XOXO
Ama