Hello again, Steemians!
It is I, Absolute Ama!
The other day I spent about a day and a half working on the detail of this painting and I wanted to share it with ya! It's called 'IMAGINARY TRANSPORTATION.'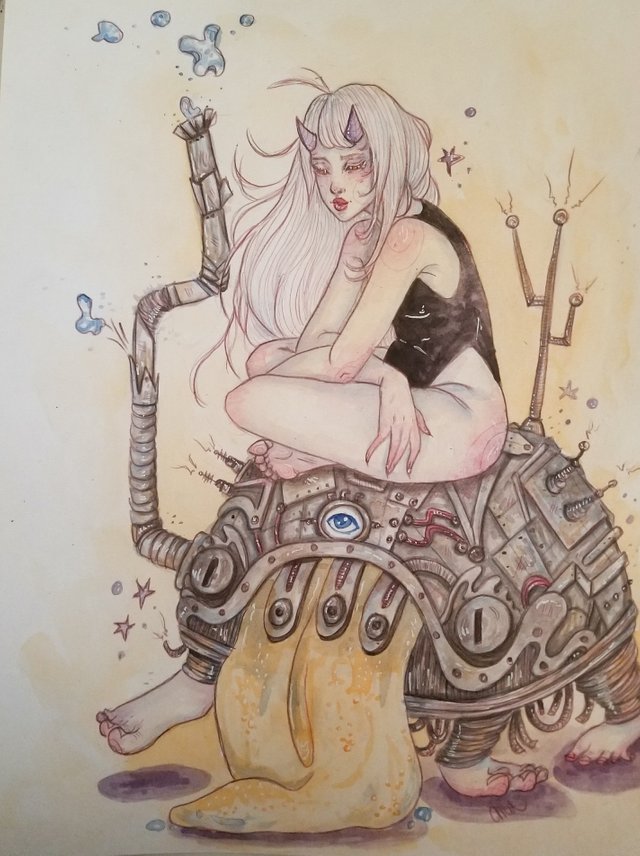 For the past few months, I have been engrossed in dystopic settings. Trying to recreate that grungy rusted metal look has been quite the challenge! I put it off for awhile because creating these things are actually hard for me.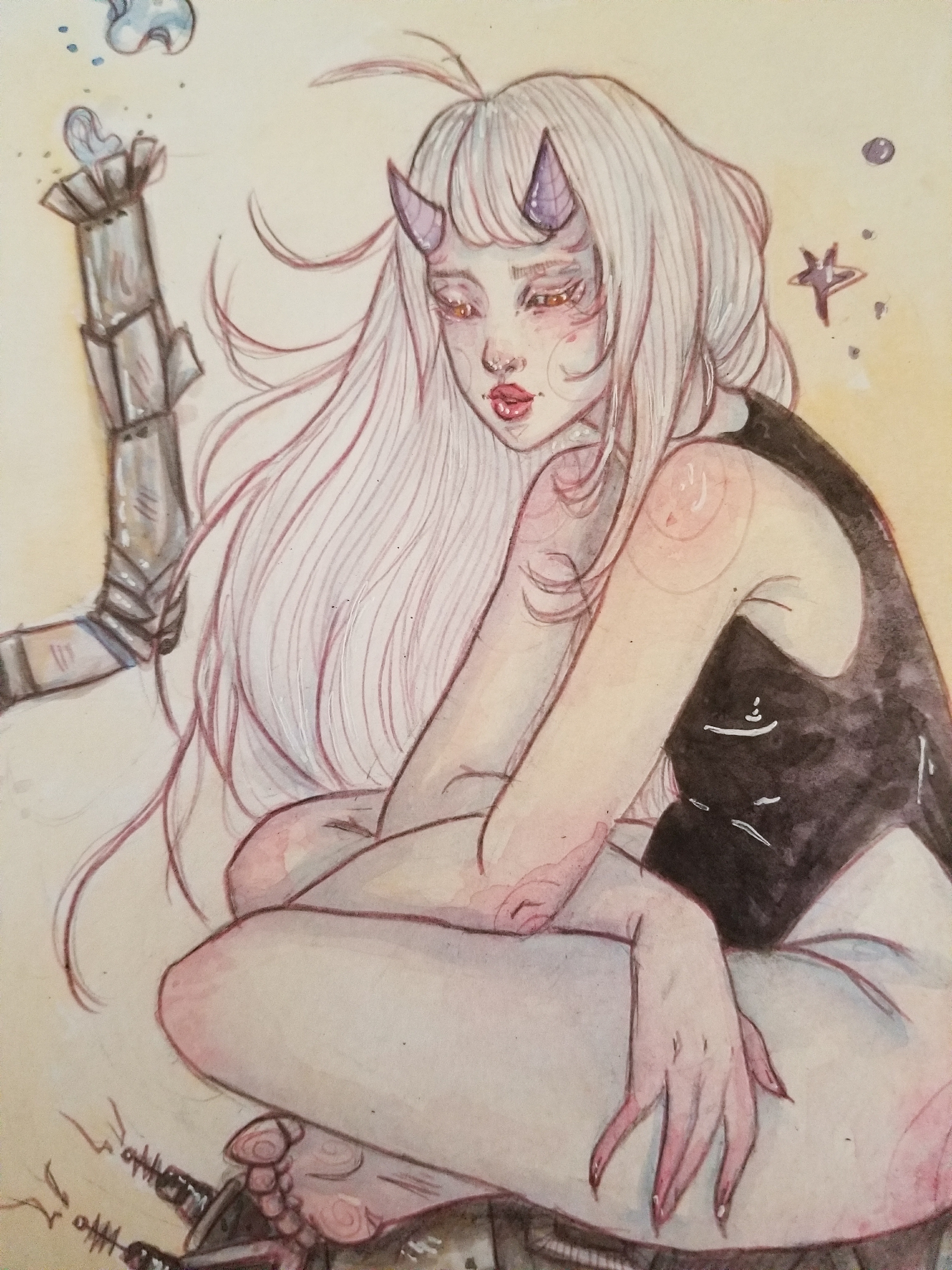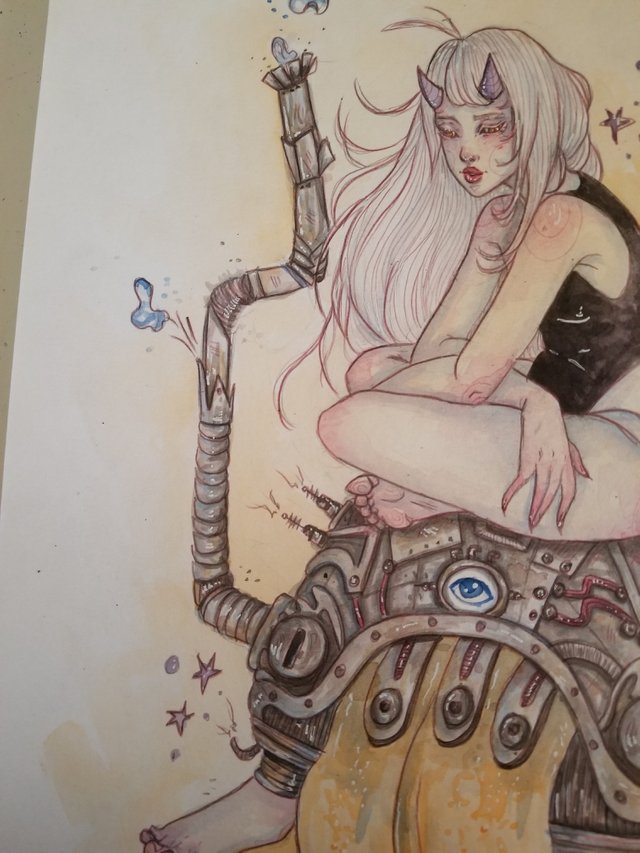 But I think with this painting, I'm actually starting to get the hang of the look!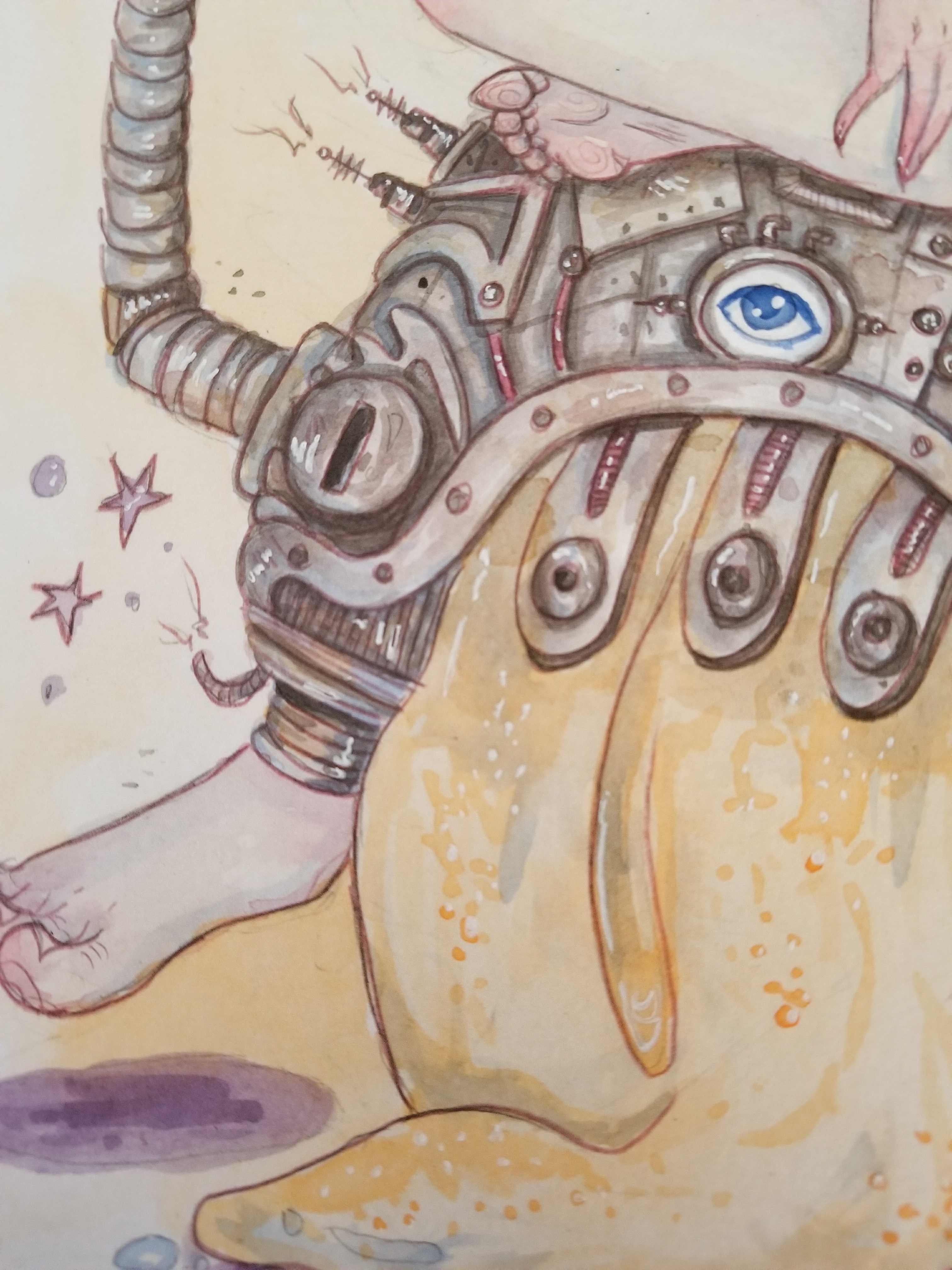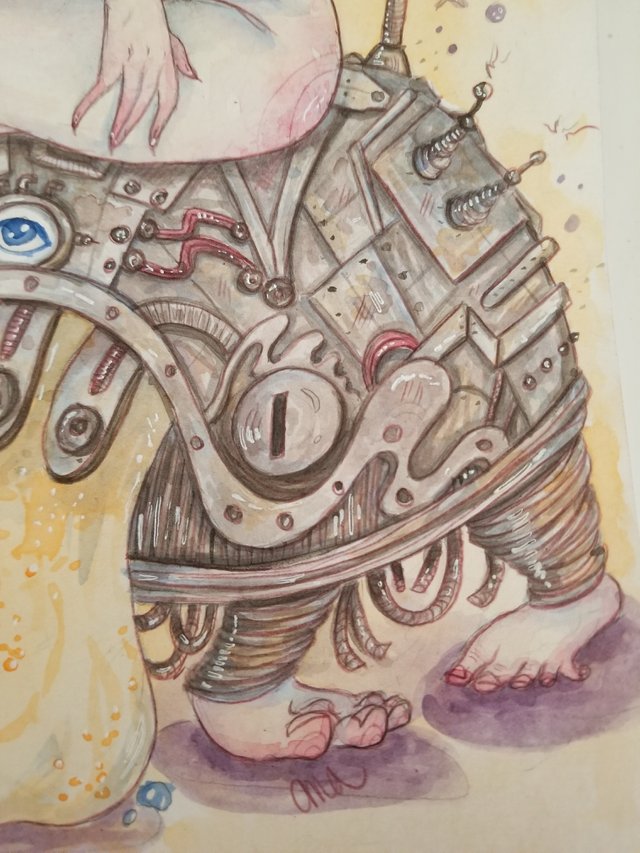 I think what helped me was that I didn't paint the girl first. It's easy to jump right into an area that is like second nature to you, but I found when I painted the characters first, I'd become impatient with the other areas that required more work, oftentimes cutting the time in half and resulting in a partially completed look. Not this time!
The metal creature took about 8 layers in total! Blue shading, yellow splashes, brown splashes, a whole layer of grey, then building that grey to black. I'm pretty proud of this creature so far and I think I've finally established a decent method towards metal. All that's left is to get more practice under my belt!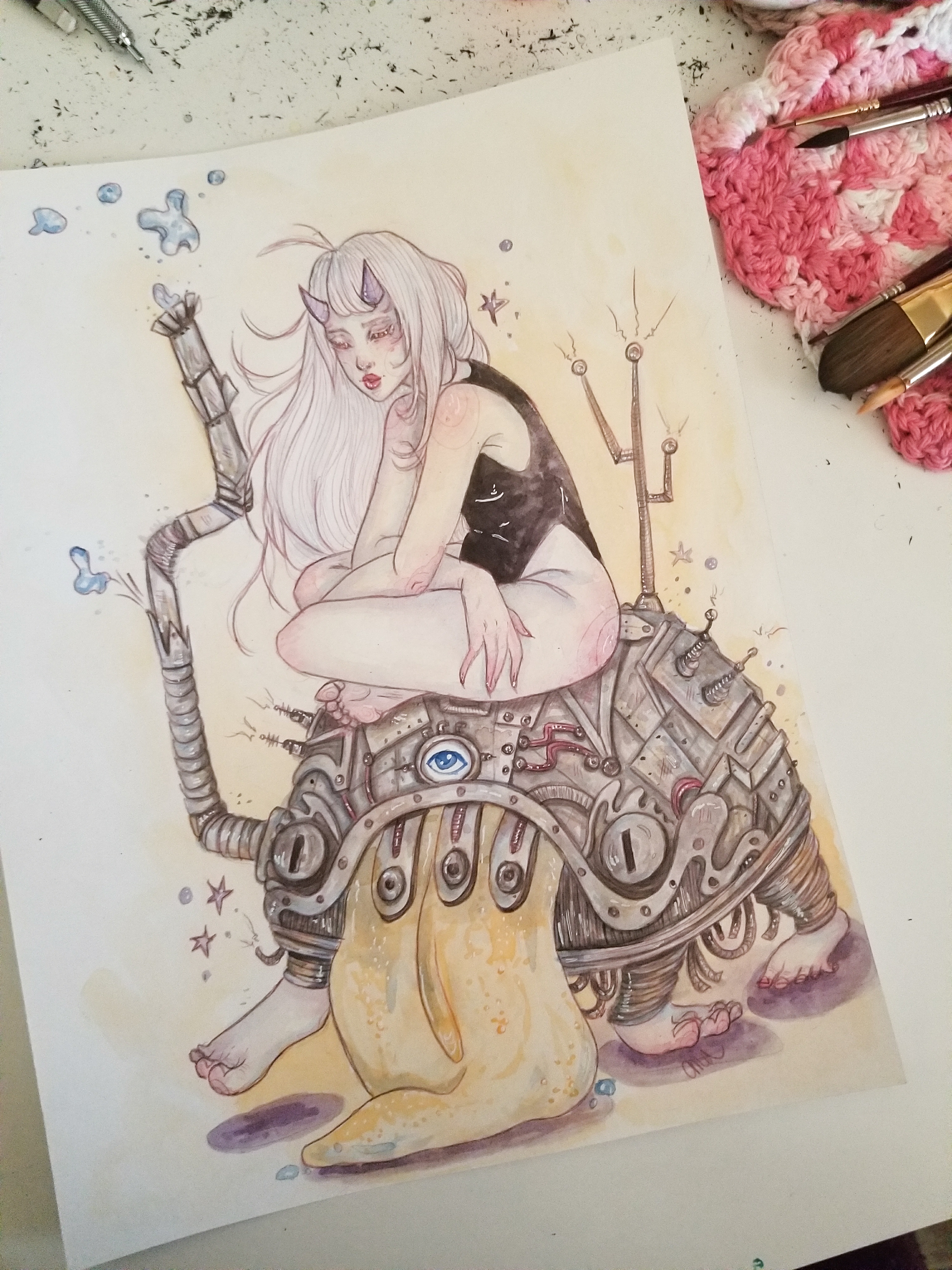 So with the excitement of this piece, I spent the other evening sketching out a new concept with another metal creature in the process of being built. Stay tuned for it's completion!!
And with all that said, have a beautiful start to your week! 💕
XOXO
AMA