Hi Steemians, its Ama!
Eye doodles in pen.
Yesterday I swear I spent about 3 hours on the phone with family discussing some issues that weren't the lightest. Still angry over some of the things, unfortunately.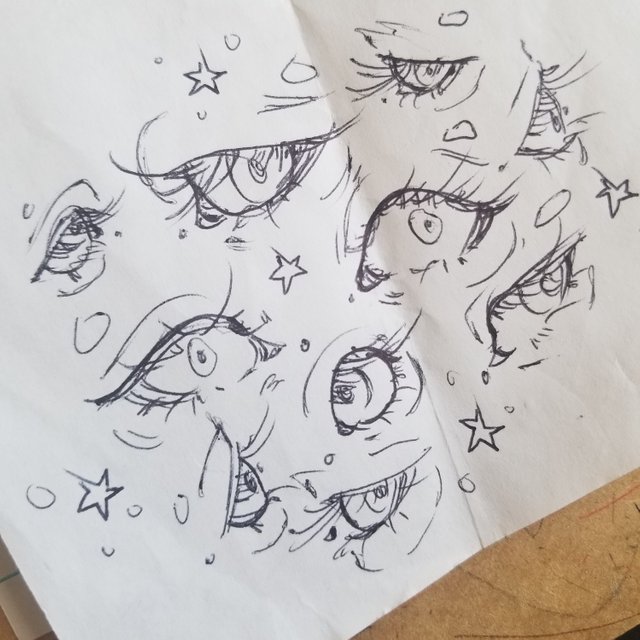 I really liked how these sketchy eyes turned out though. I think I want to make more of them when I'm not having spazz attacks over the phone.
If you also struggle with phone anxiety like me, I highly suggest you try grabbing a scap piece of paper and pen and just doodle to help stabilize yourself. It seriously helps settle my mind!
Hope all has been well,
Xoxo
Ama