Hi Steemians! Its Ama again!
Pushed through and finished this painting today, regardless of lack of sleep. 😫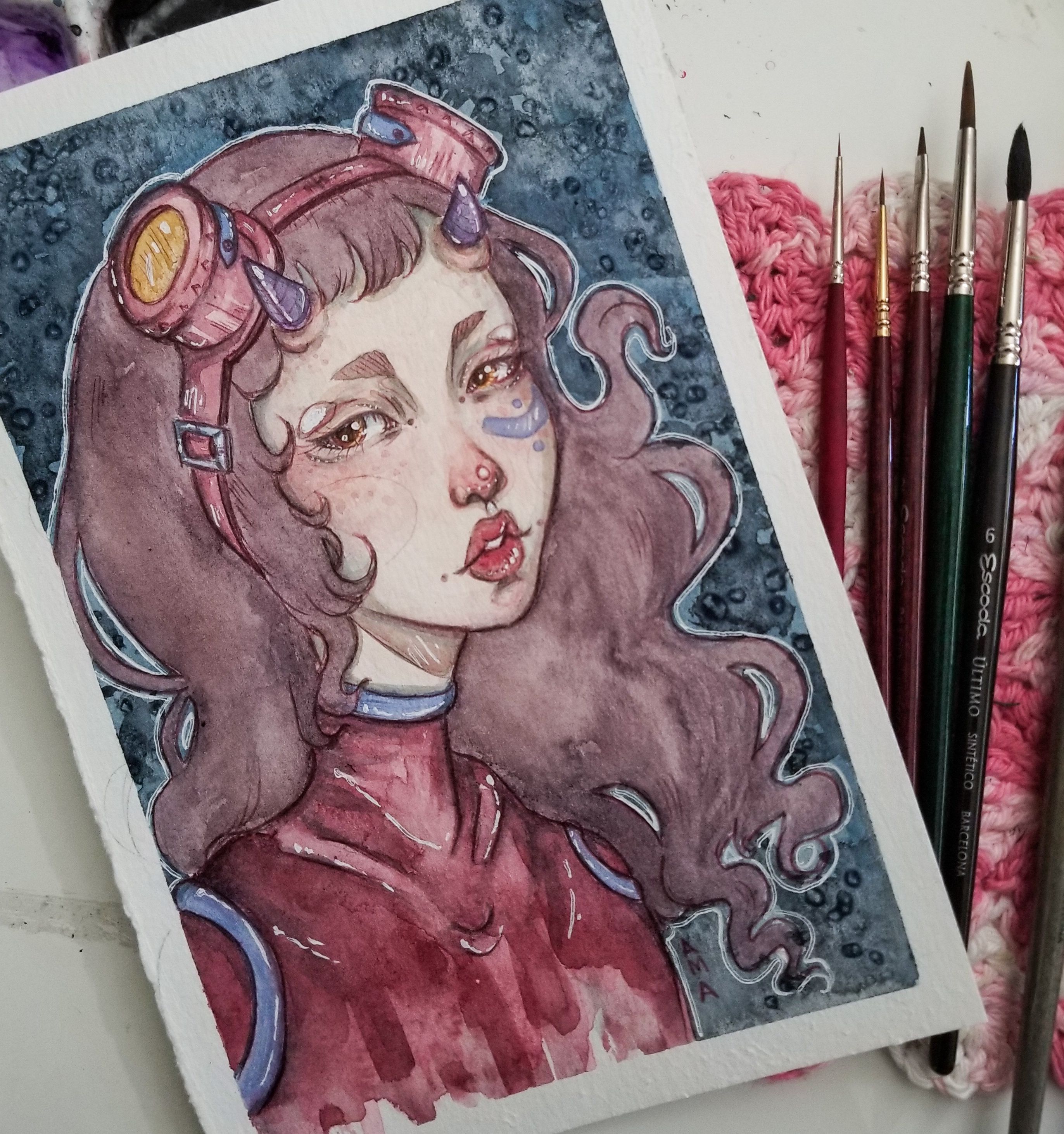 I'm actually shocked with the outcome. There's still areas that need improvement but this is probably the darkest I've gone with watercolors.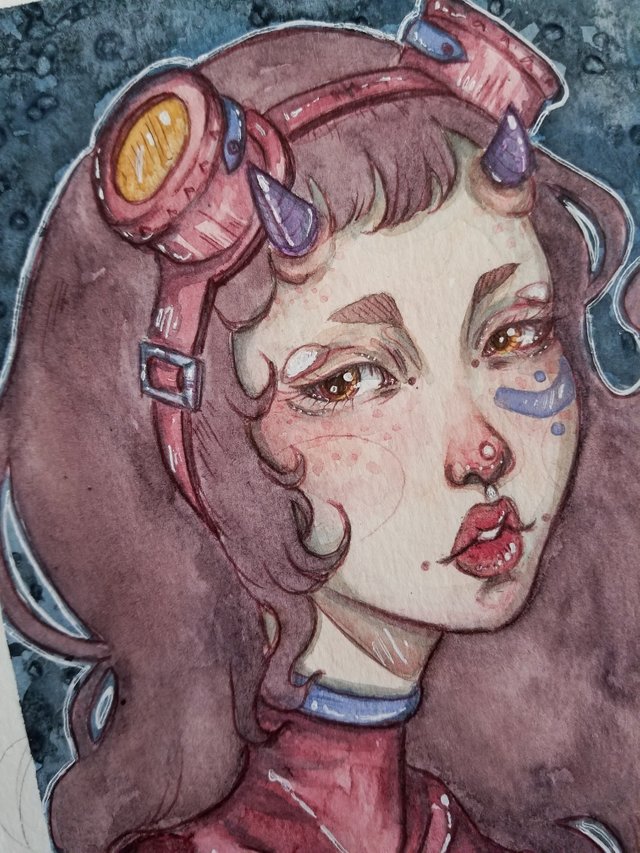 I hate using red AND painting natural toned hair but I'm actually really proud of how two of my most hated things seemed to make a pretty decent piece! Woo!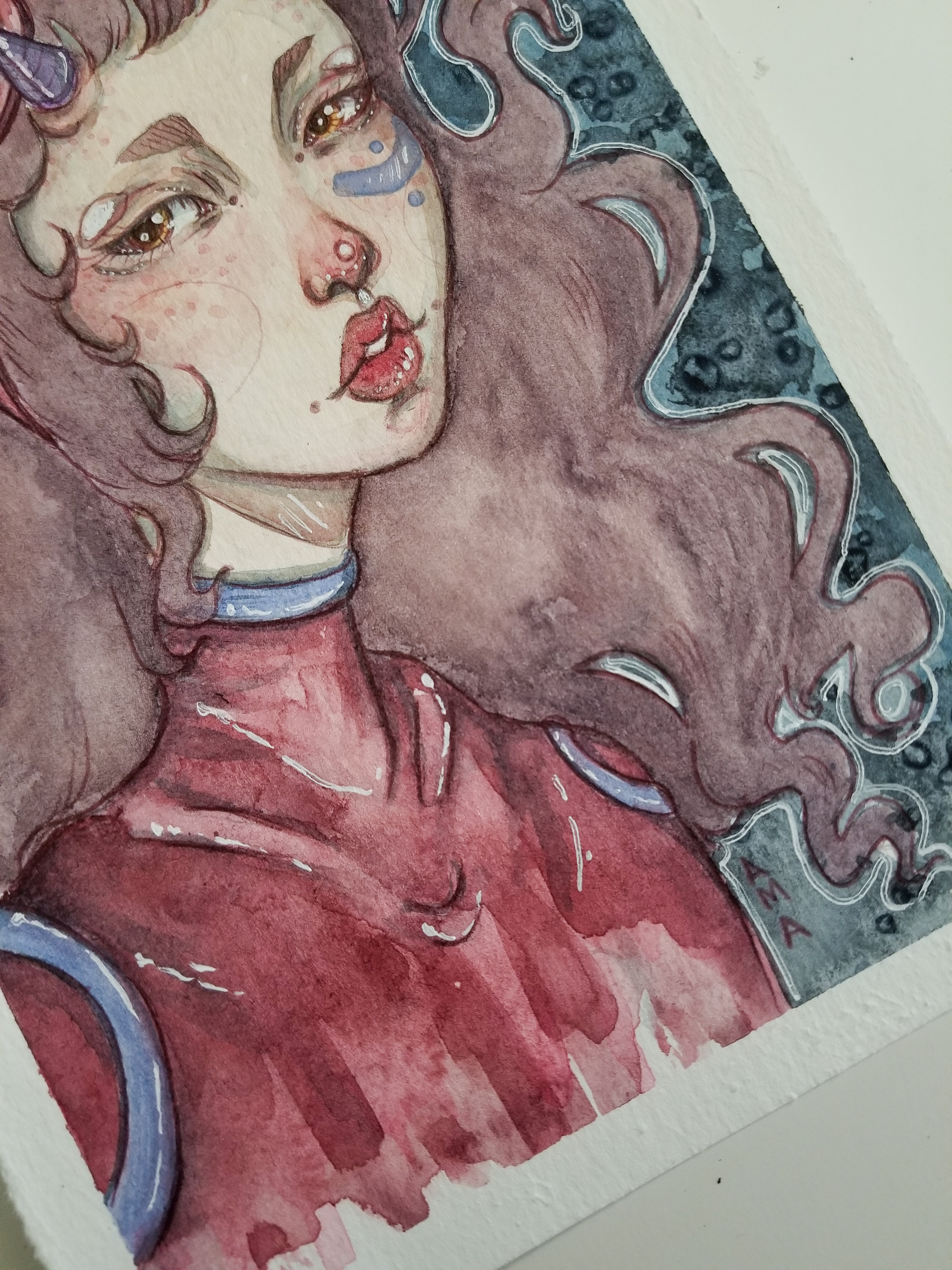 It's kinda funny, her face reminds me of several different people from college while her suit gives off neon genesis evangelion vibes. Hahahaha ok! Ima go treat myself to a cat nap!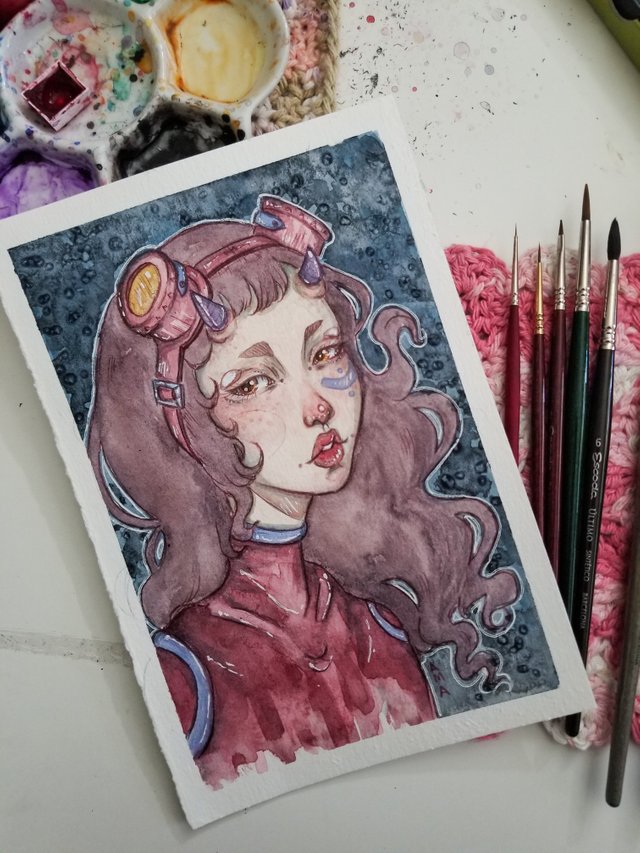 Hope your day has been going smoothly,
XOXO
AMA