Sorceress illustration. Gif animation of process. (N3_2020)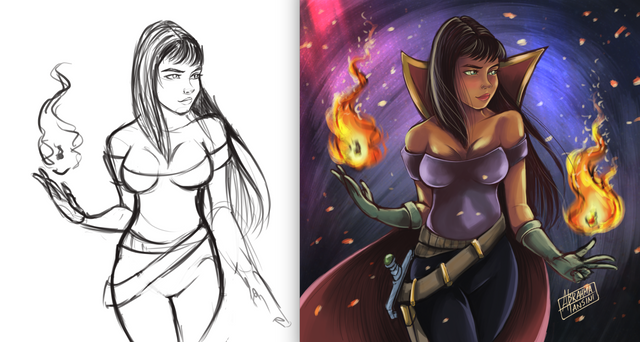 Good night everyone.
In this opportunity I would like to show my illustration number 3 of this year, I feel a little bit lazy, we are on february and I only have done 3 illustration so far. The time is incredible how fast is running.
Is important to make some digital artwork as a practice, work a little bit the blend color on photoshop, also anatomy and expressions of characters. In this practice I imagine a sorceress making a spell, looking a target to strike her powers. I tried to focus on fire and also, something that I really enjoyed was emulate the burn effects on air.
Here I left the gif animation of my process. I think it tooks me 3-4 hours to develop the whole illustration.
This is all for now, how to keep sharing my artwork here. The best night to all of you!