Portrait. Step by step gif animation how I make it.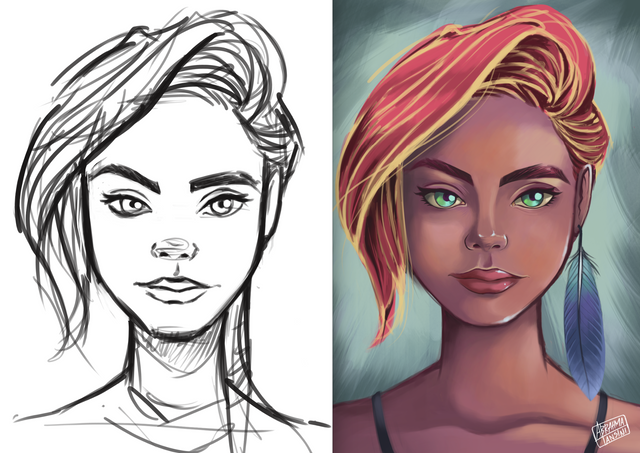 Good morning everybody!
Hope all of you be fine!
I only want to left the next gif animation about the process to make my last digital artwork. I really enjoyed created this piece. I am going to excited to make another like this.
The best to all of you.
PD: artwork done in Adobe Photoshop and Wacom bamboo.