ArtVenture Contest: Tree fed by the sea.| Watercolor.🎨.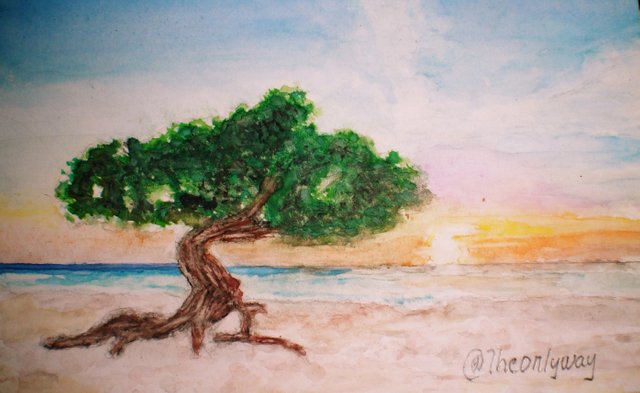 It is common to see living trees twisted by the sun on most of the beaches of the Venezuelan coast, the trees that grow incredibly in the sand, they feed on the sea breeze and the salt water filtered by the sand, they are the refuge of many living who forget the umbrella, also serves to hang clothes and bag.
They look like a great bonsai somewhat contradictory, right?
God is wonderful, he was the one who created them, maybe God wants to teach us a lesson through them, God speaks, you just have to recognize him.
Below I show you a photographic sequence of its preparation.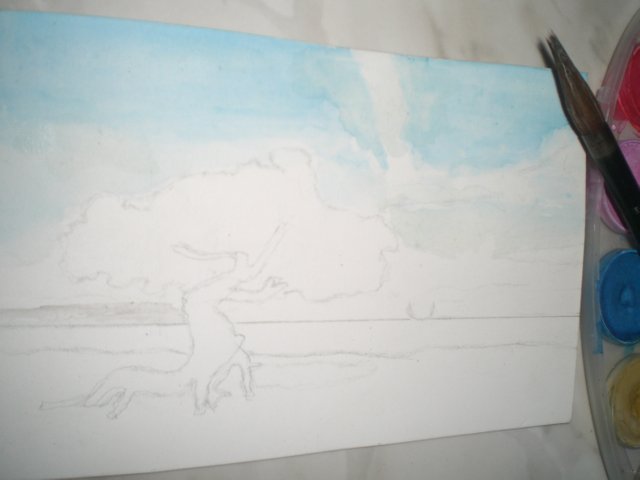 Image 1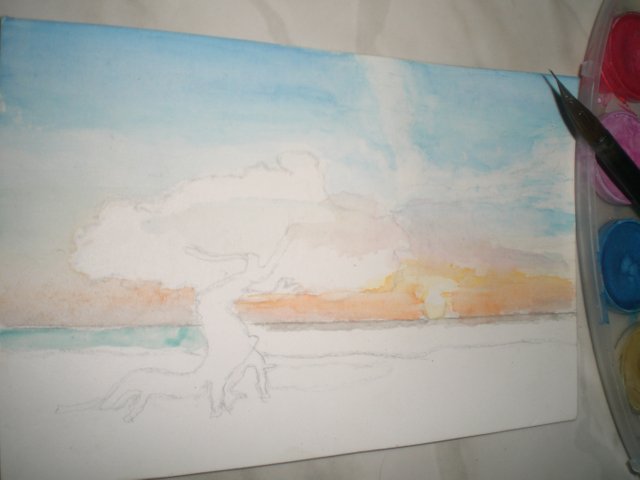 Image 2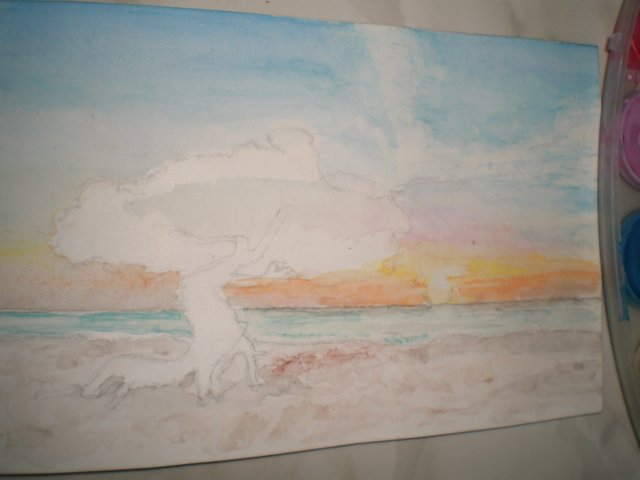 Image 3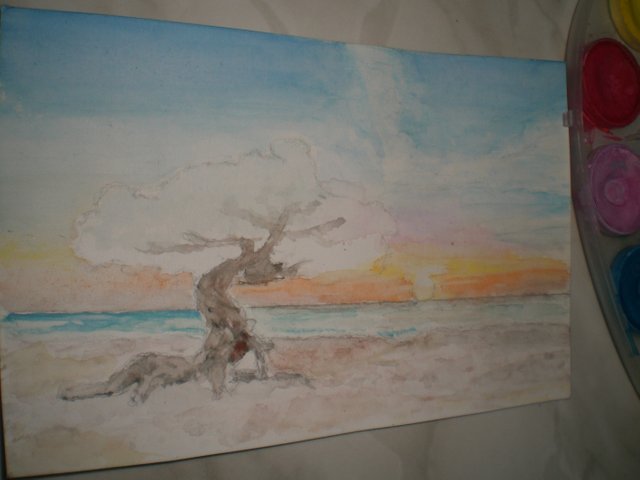 Image 4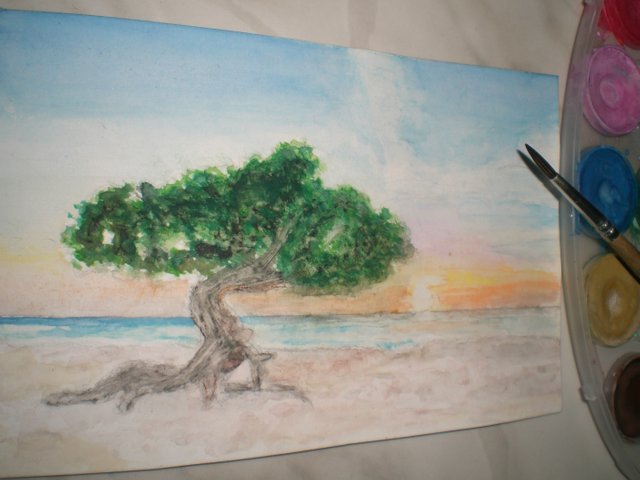 Image 5
---
To make this painting, use the following materials and tools:
Materials and tools
.
A piece of cardboard.
Pencil No. 2.
Brushes
Watercolor
Sources