I painted a horse ... for the first time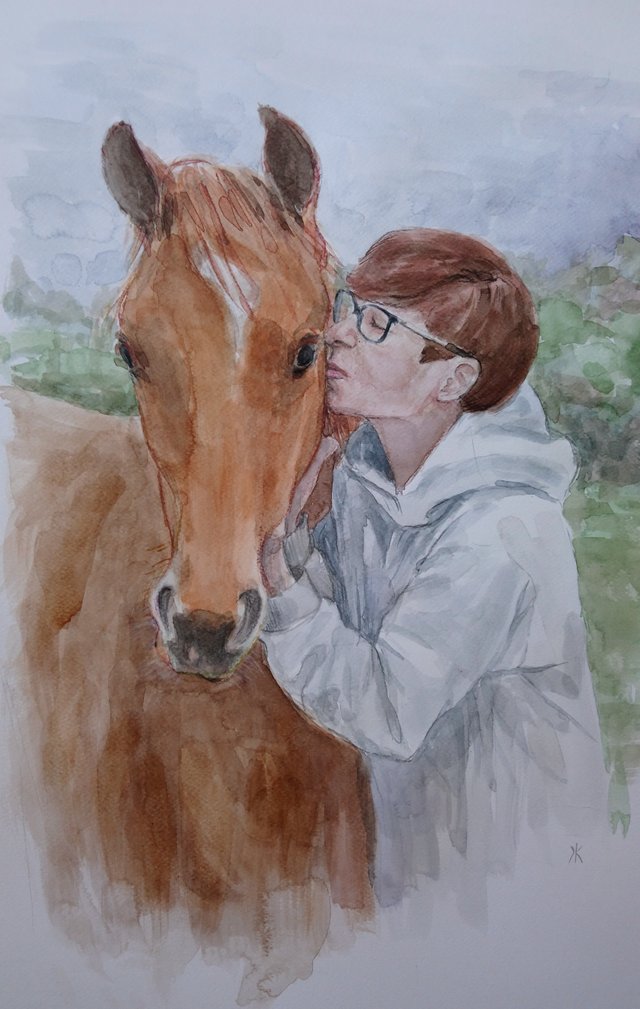 Well, my friend from work is the owner of the horse. A few times a week she goes to a stable and teaches horse riding. So, this picture is especially for her.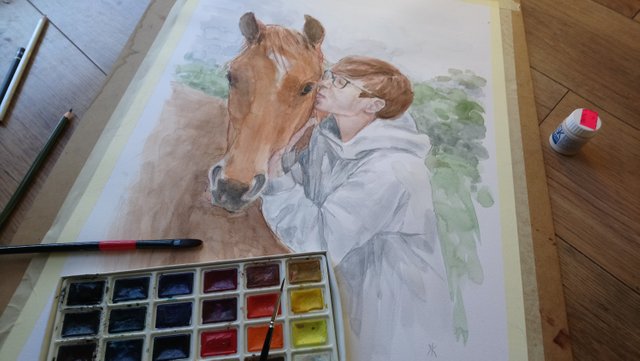 I think I'll start painting horses more often. You know, I love cats and German Shepherds the most, but I come to the conclusion that the horses are also ok...