Drawing and Illustrating Celebrities | Chapter 8 "RIHANNA" | Series of Drawings | @heyjess
Drawing and Illustrating Famous; is a "series" of blogs where I will be doing indefinitely, drawings of celebrities. It emerged while lying on my bed one night, asking me what to do in my account, were several ideas that came to my mind, but in the end I decided on the one that was more coherent for me ... Drawing, it is obvious. ..is where I'm good at. Every week I will be sharing a new illustration or drawing of a famous one, why famous and not any other person or thing? ... Simple, I am a fan of cultura pop in general, what better idea than to take advantage of two things that I like and make them into one.
📂 Chapter 8:
📷RIHANNA📷
---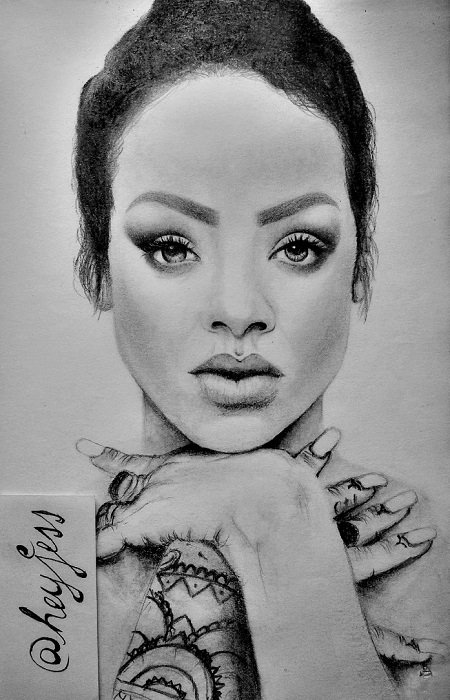 ---
---
Original of @heyjess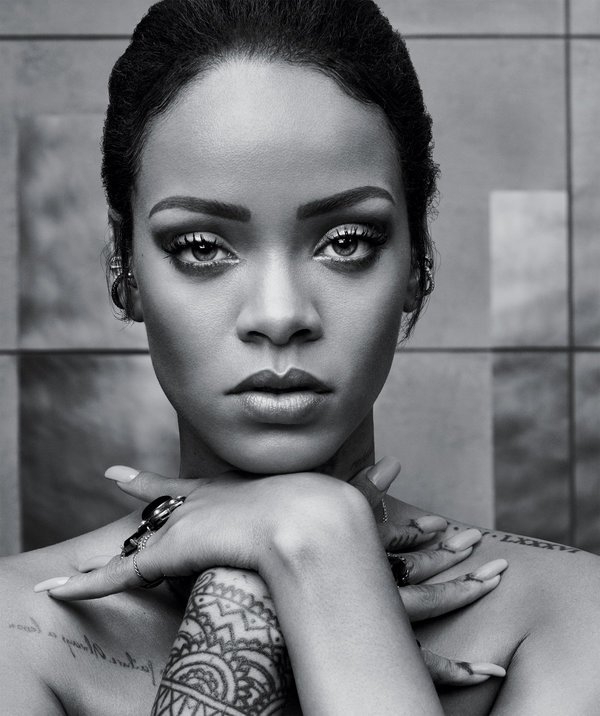 Robyn Rihanna Fenty ...
... Born in Bridgetown, Barbados on February 20, 1988. She is a singer, songwriter, record producer, actress, model, dancer, diplomat, philanthropist, fashion designer and businesswoman. Rihanna gained worldwide fame after the release of her third studio album, Good Girl Gone Bad in 2007, which was preceded by the single that catapulted her to stardom , Umbrella. She is the solo artist with the most official worldwide certifications in history with 220.4 million certified sales worldwide. His work has been recognized with numerous Grammy Awards, Billboard, Brit, American Music Awards among other awards.
---
Source of the Image
---

🎨 USED MATERIALS:

Graphite pencils: 2B, 3B, 6B
Draft
Drawing notebook
Charcoal
---
P🎨R🎨O🎨C🎨E🎨S🎨S
---
When I started to make the sketch, I wanted the final work to be impeccable, Rihanna is one of my favorite artists and I did not want to disappoint myself by doing the portrait.
---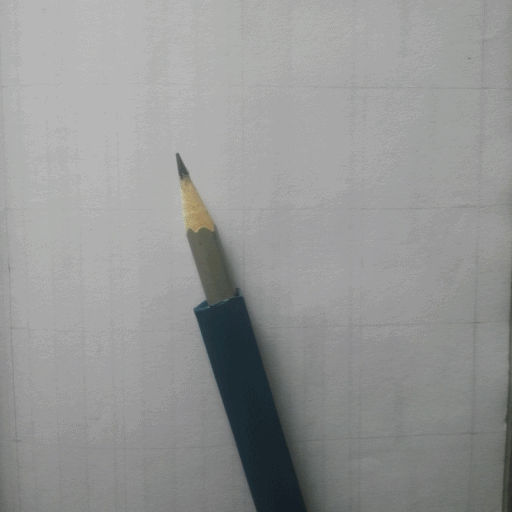 ---
that is not more than making squares in the image you want to make to make it more similar, of course I only make the outline of Rihanna, because the rest of the work is done in your style.
---
🚧The sketch was like that:🚧
---
---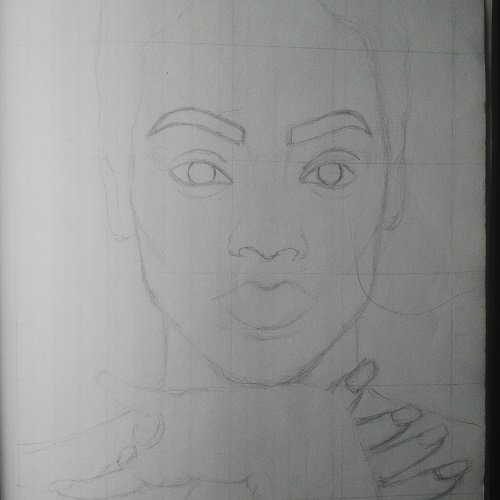 ---

Once I had made the sketch, I began to give details to the eyes, as is usual in the way I work, I always start with my eyes and this work was no exception. Little by little I was giving that realism to the eyes that I love so much in a portrait.
---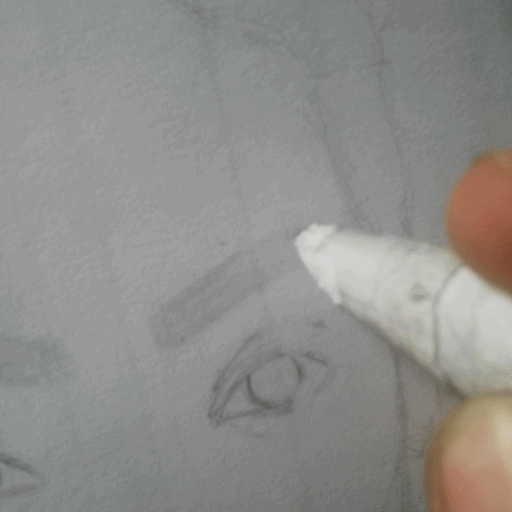 ---
Also I must say that it was a job that took me hours to finish, I had never worked so long in a job, I think it was because I put passion to the drawing hehehe.
---
🚧Those eyes, my God.🚧
---
---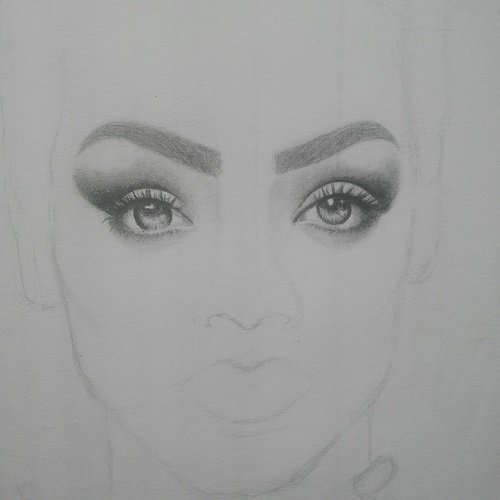 ---

After I finished with my eyes, I continued working on the rest of the face; nose, mouth, some shadows on the cheeks.
---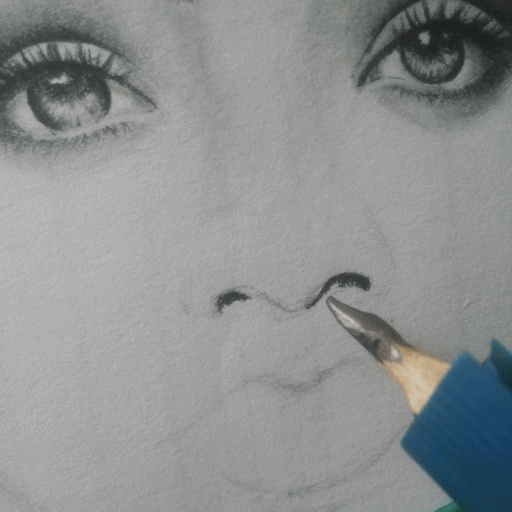 ---
Then I started doing hair, with the technique that I recently started using in my work, charcoal.
---
📷It's almost over:📷
---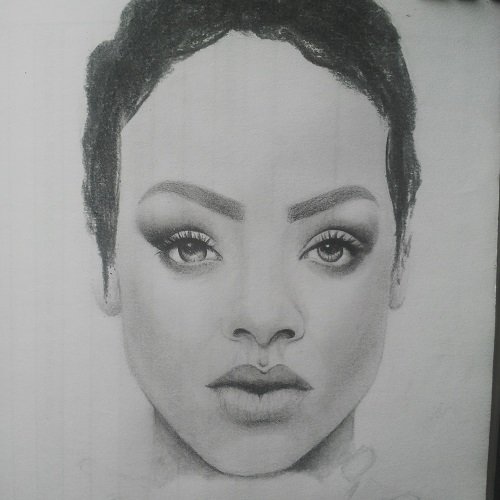 ---

For this last step, all I had to do was finish my hands and give the hair a little more detail.
---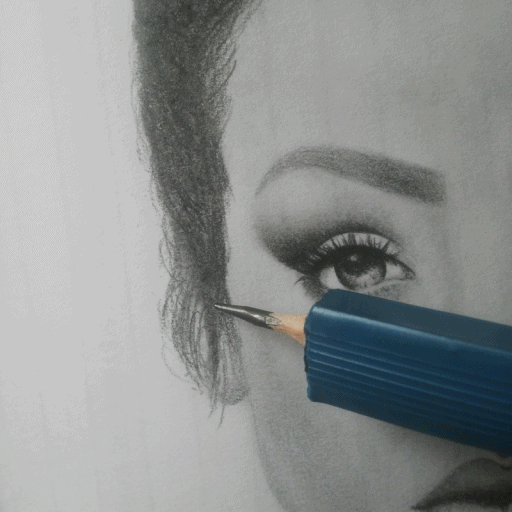 ---
🎆COMPLETED WORK🎆
---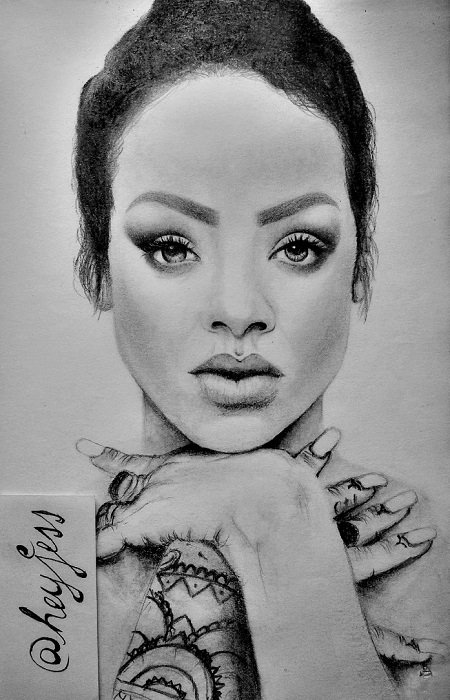 ---
🎉Rihanna🎉

---
👌Summary of the entire process👌
---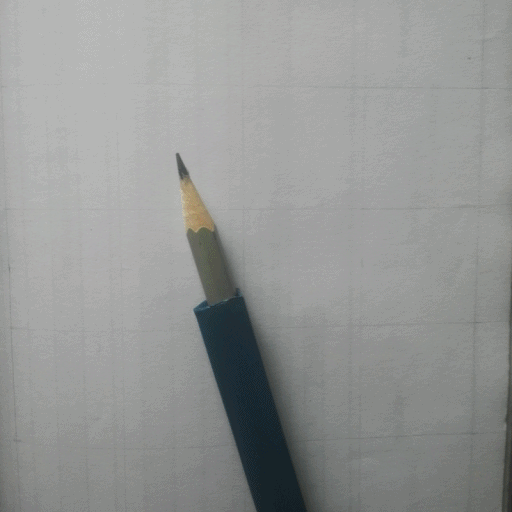 ---

I hope you liked this second post for this series in my account, leave me in the comments that another famous you would like to draw and I will be doing.
Chapter 7 "SAM SMITH"