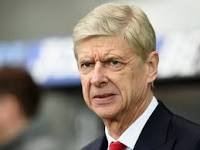 Well this is a question on a lot of Arsenal supporters minds at the moment. It is also a question that is on a lot of neutral supporters minds too. In my opinion he has over stayed his welcome and is now driving the club into reverse in regards to team development and progression. I even have doubts as to how influential Wenger really was during our glory years and how much of our success should have been attributed to David Dein.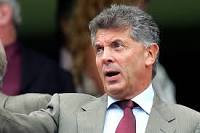 Is it a coincidence that we haven't won the league or even come close to winning the league since Dein was forced out of the club in 2007?
Yes, some might argue that we have won several FA cups since then. However, there was also a massive gap in years before the resumption of winning trophies. Additionally, the amount of money Wenger has spent in that time and the quality of players which we have at the club should at least warrant one trophy.
When you look at the players David Dein influenced to join the club, one can get an idea of how big and arguably more important he was to Arsenal than Wenger. Dein negotiated the signings of Bergkamp, Viera, Petit, Overmars, Pires, Campbell, Silva, Clichy, Toure, Fabregas and Van Persie. When you look at this line-up of players you quickly realise that it would be very difficult to fail to win anything with the talent at hand. No, I am not trying to say that Wenger did not have to manage them and motivate them into winners, he obviously did. It is also well known that Wenger revolutionised large parts of English football by introducing improved diets and training techniques.
However, this was a long time ago and the template he built with the strong, tall and athletic teams has been replicated by other successful teams over the years such as Chelsea, Manchester City and more recently Manchester Utd, while he has built several Arsenal teams of short, lack lustre players who seem to go into their shells at the sign of real battle or want to leave the club as soon as results do not go our way. Players picked and assembled in the image of the manager, after all he bought all of them.
We are often told that Wenger runs the club from top to bottom, so how can we blame the board for what is happening on the field. After all he seems to get the players he wants, even though a lot of the players he has wanted recently do not want to join him at the club and do not share his philosophy. Does this mean they also believe he has over stayed his welcome? Would another manager be able to bring in better players and motivate a team in a fantastic club surrounding?
I feel he has over stayed his welcome because he has failed to harness the legendary players he had at the club that have since left to gain coaching badges at other clubs. The likes of Bergkamp, Viera and Henry. The latter returning to the club to lead the under 18's, only to be relieved of his duties after questioning Wenger's tactics. This has now become a huge problem. Wenger is untouchable and unquestionable. As good a player as Steve Bould was, he doesn't seem to have any influence on the the team at all, even though he sits on the bench next to Wenger he rarely raises an eyebrow let alone provide guidance to the wayward defence.
When you look at this current Arsenal team the lack of positional and tactical awareness is clear to see. Young players that showed early promise are now going backward in their development. Players like Walcott, Oxlaide-Chamberlain (who has now left), Gibbs, Bellerin, Holding and Ramsey are not developing at the club. Ramsey looks like a different player when he plays for Wales and I think that is because he is clear on what is expected of him and is driven by a passionate manager. Bellerin exploded onto the scene and should be developing into one of the best full-backs in the country, he is now being played out of position by his manager and looks bereft of confidence.
Wengers inability to motivate players like Sanchez and Ozil is also clear to see. Although they are very good players they seem to do what they want, with little or no respect for the club. They are two of a number of players who only have one year left of their contract, potentially losing Arsenal well over £100 million in transfer fees!
Wenger's transfer dealing also seem to be very questionable with the purchases of Zhaka, Perez, Elneny, Gabrielle and Mustafi. The fee paid for Zhaka was far to high for the quality of the player, considering far better players were available for cheaper. Perez is a good finisher but was not given a chance and there is no clear reason why he was bought and he also remains at the club with a squad number. Mustafi should have been the future of the defence but has now expressed a desire to leave after only one season and was dropped to the bench for the humiliating defeat against Liverpool recently. Eleneny, well I'll leave that one here as I still scratching my head as to what purpose he meets. Gabrielle, although not a great signing would have been a good squad player considering we didn't have centre back on the field when Liverpool destroyed us, once again it was an Arsene Wenger tactical decision to play full-backs in centre back positions. The end result a 4-0 thrashing which was actually flattering as a scoreline.
All these things considered, I do believe Wenger has run his course at Arsenal. His stubbornness is now having a massive negative impact on the team, club and fans. The players do not look like they want to play for him or each other, the fans are arguing amongst themselves in the stands and the style of play is getting worse by the week. When will it end? When Wenger decides to leave as the board refuse to put him out of his misery and continue to pay him one of the highest salaries in world football.