ARKER weekly #33 / 2018
The countdown has begun
There is nothing left for the public release of Arker: The Legend of Ohm. We have worked hard to develop the latest game mechanics during these weeks after concluding the private testing period of the game. We are already working on the final touches, graphics and effects so that everything is ready for next September.
From launch, the game will have 3 classes: berserkers, alchemists and draconians; but as you know, we want Arker to be a living game and in constant growth, so we will progressively launch not only new classes, also items and abilities, and even a new game mode, which will give the game new dynamics and possibilities as much for the habitual players as to the new ones.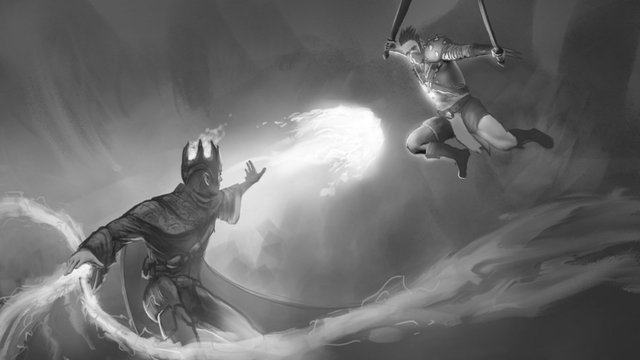 Single player
We are also preparing a story mode (or single player) through which you can dive into the depths of the rift in search of treasures, but be careful, as you will be able to find yourself with fearful beings that will make your progress difficult. Make your courage prevail and be rewarded with fragments of the past history of Ohm, which will reveal the dark, and forget for many, events that occurred before the emergence of the great rift. This game mode will be available later, while, train your hero and fight to take your clan to the top of the tower of bones, it will not be easy to dive into the depths of the rift.
Stay tuned
From today we will return to the weeklys where, week after week, we will introduce you to the final content of the game until its release. So stay tuned, as next week we will introduce the new class: the draconians.