Meet Sebastijan — Our Newest Back-End Developer

Now that core v2.6 has completed testing, we will be full steam ahead with Core v3 development preparations and assignments. The majority of Core v3 has been developed in parallel with Core v2.6. This is a VERY large undertaking and we want to ensure the best release, the best documentation, the best UI/UX and simply the best suite of blockchain tools ever released in our industry, all completely coordinated with the release of Core v3.
ARK Core v3 is a huge step forward and includes an entire suite of ARK solutions on top of the core codebase, meaning more development hours, more development power and more developers are needed. Thus, Sebastijan has come aboard the ARK!
Bolstering our development team to facilitate upcoming releases and the entire suite of ARK solutions has been our goal for a long time. We are very excited to have reached the point in our development process where we can bring in extra team members needed to navigate ARK into the future!
About Sebastijan
Sebastijan's interest in computers and technology started at a very young age. His inner calling to become a developer emerged when he started programming in primary school and his career path in computer science has continued since then. He finished IT-oriented high school and then continued studying computer science at the university level earning his bachelor's degree. He enjoys the creative process and programming gives him the ability to create something meaningful with code.
His professional work began as a freelancer at the end of high school where he worked on many differing projects and codebases, learning all the phases of the development lifecycle. During this time he built a strong foundation in full-stack web development, especially NodeJS, Cordova, Vue, Sequelize, Websockets, REST communications, and ER databases.
With over 7 years of experience in software development, Sebastijan has amassed an impressive list of skills and accomplishments including project management, gathering requirements, creating user and development documentation, process diagrams, ERD design. His development stack consists of JavaScript, TypeScript, C#, C++, Python, PHP, SQL, HTML/CSS coupled with a variety of frameworks such as NodeJS, NestJS, Vue, Angular, Electron, ASP Net, Quasar, Sequalize and more.
Before joining ARK he was a team lead for a company developing solutions for the insurance and medical industries, technical providers and other global clients. His responsibility (besides programming) was also writing technical documentation, acquiring information from clients, managing teams, data model designing, and software quality assurance.
When asked what he likes most about the development he answered:
The impact of computers and IT on the modern world. We can influence patterns of communication and change the wheels of the world. This has its good and bad sides, but if we continue to improve our work and take ethics into account while programming, then we can slowly create a better place. My motivation for programming is to be able to transfer knowledge to other people, think systematically and know how to provide software with concrete meaning. I am happy, especially when my efforts are affecting businesses and people, to be able to work with software more efficiently and happily.
Sebastijan will work on the upcoming Core v3 codebase and will be deeply involved at several levels, ranging from technical documentation to implementing highly challenging features. As he becomes familiar with the code he will be involved with building out some of the initial features. Simultaneously he will also focus on Manager UI that will be part of the upcoming changes in V3.x life-cyle.
To expand beyond just development, during his free time he is interested in music, and in particular his passion is in playing bass guitar. Wakeboarding and playing basketball also round out his healthy living.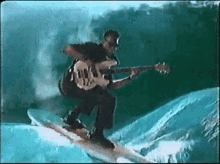 Sebastijan welcome to ARK and ride the waves on this new journey with us!
Read our new 2019 whitepaper, Follow us on social media ( Twitter|Facebook | Reddit ), join our community ( Slack | Discord ) and stay tuned to our blog on Medium and on Steemit.