Last chance for this week's ARO Raffle!
Arionum Raffle - Week 1
Only 50 blocks until the close of this week's Arionum Raffle! If you haven't got your tickets yet, you can get them for 1 ARO each here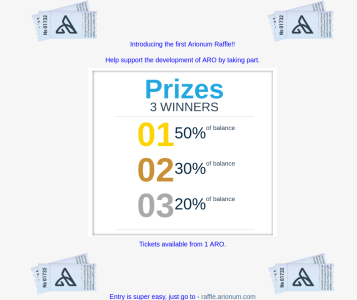 If you'd like to learn more about Arionum, checkout the links below and follow us on all of our social channels.
Official Website
Bitcoin Talk ANN
Telegram
Discord
YouTube
Twitter
Facebook
Reddit