Tarjeta de crédito con BTC en Argentina ya es realidad. [ENG/ESP] Credit card with BTC in Argentina is already a reality.
You may think that it is just a dream but it is the reality of this title, in Argentina the Binance card will soon be launched massively, where you can recharge with cryptocurrencies and use in stores.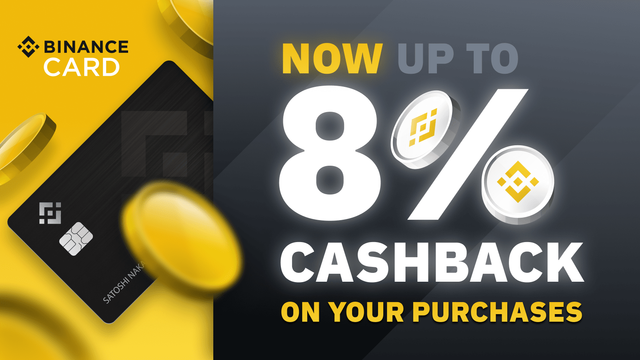 LINK
Although this has been used in this way by other companies such as satoshitango among others, now Biance in alliance with mastercard have exclusively launched the binance card, this time on a trial basis it has only been for a few, but soon it will be able to be acquired by anyone registered on binance.
With this card you can make payments in any store where debit or credit cards are accepted, this is a solution that allows you to convert cryptocurrencies into fiat money automatically from the platform when making a purchase. The very attractive thing about this is that for each purchase you make with this payment method, you will automatically receive a refund of 8% in BNB.
For everything there are limits, since with this card you can make purchases of up to 360,000 pesos per day and 90,000 pesos per day and in the case of withdrawals at ATMs you can withdraw up to 180,000 pesos per month and 45,000 pesos per day with an approximate commission of %0.9, to obtain your card you do not need an investment, it is totally free.
---
ESP
---
Quizás piense que es solo un sueño pero es la realidad de este título, en Argentina pronto se lanzará de forma masiva la Binance card, donde podrás recargar con criptomonedas y utilizar en los comercios.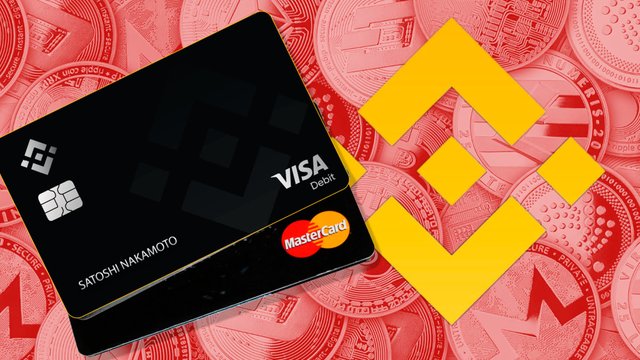 LINK
Si bien esto se viene utilizando de esta manera por otras empresas como por ejemplo satoshitango entre otras, ahora Biance en alianza con mastercard han lanzado de manera exclusiva la binance card, esta vez a modo de prueba solo ha sido para unos poco, pero pronto podrá ser adquirida por cualquier persona registrada en binance.
Con esta tarjeta se podrán realizar pagos en cuanquier comercio donde se acepten tarjetas de débito o crédito, esto es una solución que permite convertir las criptomonedas en dinero fiat de manera automática desde la plataforma al momento de realizar una compra. Lo muy atractivo de esto es que por cada compra que realices con este medio de pago recibirás un reitegro del 8% en BNB de manera automática.
Para todo hay límites, ya que con esta tarjeta podrás hacer compras hasta 360.000 pesos al mer y 90.000 pesos por día y en el caso de los retiros por los cajeros podrás retirar hasta 180.000 pesos al mes y 45.000 pesos por día con una comisión aproximada de %0.9, para obtener tu tarjeta no necesitas inversión, es totalmente gratis.
Gracias por pasar.