[ENG-ESP] Special energy rate for miners in Paraguay -- Tarifa especial de energía para mineros en Paraguay
In the last two years, Bitcoin mining in Paraguay has developed to impressive levels. This is due to the fact that one of the largest hydroelectric dams in the world is located in the east of the country and the cost of energy in the country is relatively low.
https://statics.forbesargentina.com/2022/02/crop/61fae43e0e4a0__822x822.webp
LINK
All this added to the irregularities that occur within the framework of energy management, such as: Mining equipment has been found working in the prosecutor's office or within the offices of the energy management entity. GO.
All this makes the installation of mining farms in the country very attractive and this has led those who are dedicated to this to create clandestine connections provided by the same ANDE officials who currently calculate millionaire losses between 450 and 500 million dóres so far this year.
Faced with this situation, the director of ANDE proposed creating a specific consumption group for Bitcoin miners, a special rate. He assures that this, added to the cryptocurrency regulation law in the country, will allow this activity to be carried out in an orderly and supervised manner. What has not yet been emphasized is that the majority of ANDE's most important officials are those who are in charge of mining farms or have facilitated the installation of clandestine connections through bribery.
---
ESP
---
En estos últimos dos años la minería de Bitcoin en Paraguay se ha desarrollado a niveles impresionantes. Esto se debe a que en el este del País se encuentra una de las represas hidroeléctricas mas grandes del mundo y el costo de la energía en el país es relativamente bajo.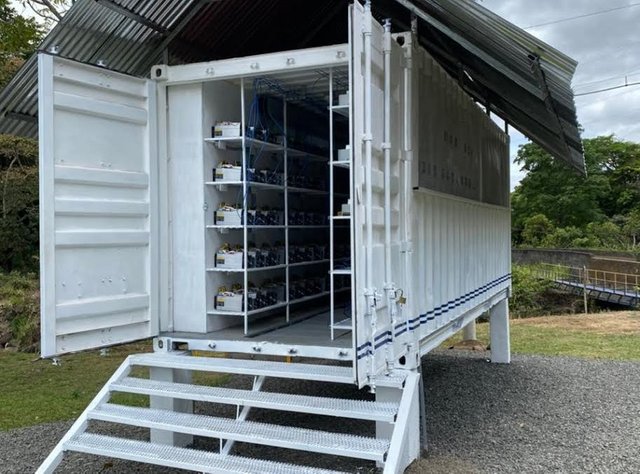 LINK
Todo esto sumado a las irregularidades que se dan en marco a la administración de energía como por ejemplo: Se han encontrado equipos de minería funcionando en la fiscalía o dentro de las oficinas de la entidad administradora de energía. ANDE.
Todo esto hace que sea muy atractiva la instalación de granjas mineras en el país y esto ha llevado a quienes se dedican a esto, a crear conexiones clandestinas proporcionadas por los mismos funcionarios de ANDE que en estos momentos calculan perdidas millonarias entre 450 y 500 millones de dóres en lo que va del año.
Ante esta situación, el director de ANDE propuso crear un grupo de consumo específico para mineros de Bitcoin, una tarifa especial. Asegura que esto sumado a la ley de regulación de criptomonedas en el país, permitiran que se desarrolle esta actividad de manera ordenada y supervisada. Lo que aún no se hace énfasis es que la mayoría de los funcionarios mas importantes de ANDE son quienes tienen a cargo granjas minera o han facilitado bajo coima la instalación de conexiones clandestinas.
Gracias por pasar.