Arcona as a profitable investment
                                   Arcona
The technology of augmented reality is considered one of the most promising information technologies of the near future in terms of business and profitability, primarily because it represents a huge platform for advertising. The world's largest IT corporations, such as Google, Microsoft and Apple, are working to create their own augmented reality systems, which means that this is not a hyped-up soap bubble, but a serious, promising technology. From this, you can consider that from the point of view of the investor, the technologies of augmented reality represent an extremely profitable investment. But how can you invest your capital in this way? The company PilgrimXXI from Russia offers this opportunity to everyone.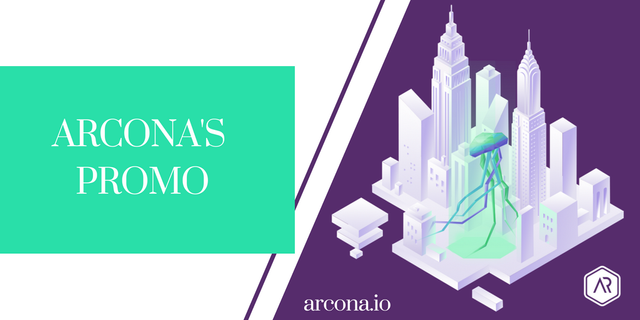 The fact is that this company creates a system of augmented reality, built on the blockchain and cryptocurrency, and therefore open to collective funding from anyone who wants to. Cryptocurrency bundled with some new technology - in our time, this is the usual way to advertise a new blockchain project among thousands of others, and by the perspective of the technology in question one can safely judge the reliability of investing in this cryptocurrency. It is hardly worth investing in a cryptocurrency that is backed with the technology of breeding cacti - this project has no prospects. But if the cryptocurrency is connected with such technology as augmented reality, it is worth paying attention to it.
What is the Arcona cryptocurrency?
From a purely technical point of view, the Arcona tokens are an analogue of Ethereum and are tied to it initially. Here are some of the specs: 
    • The initial rate is 0.0025 ETH, which is quite inexpensive and affordable even for not too well-to-do prospective investors. 
    • The total amount is 135 million tokens, and they are delivered in packages of 10 pieces. 
    • The pre-sale stage has already passed in 2017, ICO activities ended in February 2018, and at this point, the tokens are already for sale. 
    • 40% of tokens are reserved for use inside the Arcona system, while the rest are available for purchase.
In addition to its function as a cryptocurrency, the Arcona token also gives the holder access to developing content in the augmented reality system, access to the source code of Arcona (which is open source) and the right to influence the further development of the Arcona system by voting and participation. Of course, nothing stops a potential investor from just holding the tokens and trading them normally, like with any other cryptocurrency.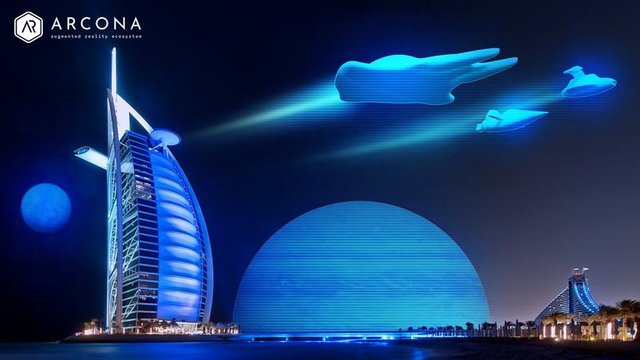 How to make a profitable investment?
On the one hand, it may seem that the optimal strategy for long-term investing in any cryptocurrency will be optimal for Arcona: if the currency seems reliable and promising, the investor buys a large number of tokens while they are cheap, and waits for a year or two until the price grows and then sells. Such a strategy is universal, and, undoubtedly, is capable of yielding some revenue for the Arcona cryptocurrency. However, Arcona's unique features make it necessary to consider a more complex investment system.
The fact is that in the Arcona system, not only the cryptocurrency tokens themselves will go up, but virtual land plots used to accommodate the augmented reality objects will do so as well. At the initial stage of sales, such plots will not only be available for purchase but even able to be won free of charge. Of course, you need to choose the most promising area - in a crowded place of a technologically advanced city, where a large number of people willing to purchase devices of augmented reality live. On such sites, the price will soar very quickly, which will give a fabulous profit from their sale.
Which of the two schemes to choose from, you can decide for yourself. Neither of these can unequivocally be called more reliable or less reliable, their reliability is approximately the same. If the technologies of augmented reality will get a rapid development, then Arcona's cryptocurrency will grow in price, and the plots too. Otherwise, one and the other will be an unsuccessful investment.
About the team
It is a common practice to analyze the previous achievements of the creators of the cryptocurrency in question to determine the probability of success. Well, the team behind Arcona is not just some company of geeks, it's a company with formidable experience. The company is Russian and is called PilgrimXXI. This is not just some recent start-up, they have years of experience working in this field (augmented reality).
Their projects in the past included several hardware and software technologies, including a geographical information system and a versatile headset that can be attached to any common mobile phone and convert it to an augmented reality device. Arcona is a combination of all their innovations applied to a blockchain system and a cryptocurrency.
LINKS
* Website: https://arcona.io
* Whitepaper: https://www.arcona.io/doc/arcona_white_paper_en_4.pdf
* Reddit: https://www.reddit.com/r/arcona/
* Bitcointalk ANN: https://bitcointalk.org/index.php?topic=4317863
* Twitter: https://twitter.com/arconaico
* Medium blog: https://medium.com/@arcona
* Facebook: https://www.facebook.com/arconaecosystem/
* Smart-contract: https://github.com/ArconaEcosystem/arcona-system/blob/master/ArconaCrowdsale.sol
* Vkontakte: https://vk.com/arcona_ar
* LinkedIn: https://www.linkedin.com/company/arconaecosystem/
* Instagram: https://www.instagram.com/arconaico/
* Youtube: https://www.youtube.com/channel/UCIeTXJzDqRv4O-ckSBUtneg/
* Telegram group: https://t.me/arcona_ico
* Telegram channel: https://t.me/arconaico 
Author Nickname - Hudora - https://bitcointalk.org/index.php?action=profile;u=1432305