A brief history of the Arcona project
                                     Arcona
Arcona is not just a cryptocurrency; it is, in fact, an augmented reality project that has a cryptocurrency for internal transactions. To describe it, we should touch on the concept of augmented reality itself.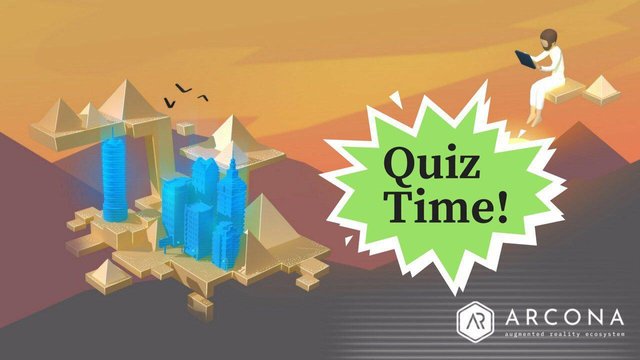 Augmented reality differs from virtual reality in that it does not allocate virtual objects in virtual space, it ties them to real-world objects, and you can view both virtual and real objects using complex computing and special viewing devices. This technology has a great potential in many applications. The individual augmented reality, generated specifically for one person's needs, is a great utilitarian technology that can be used as an information aid for drivers, soldiers, emergency surgeons and other professionals that make decisions quickly. However, shared augmented reality, in which any person can view a virtual object attached to a place, is often viewed as a more consumerist or entertaining technology.
The Arcona project is dedicated to the latter. The main use for their advertised augmented reality ecosystem is an advertisement, but it can also be used for gaming events, navigation, virtual shops and many other uses. 
The company behind Arcona
Arcona was developed by PilgrimXXI, a Russian company with an experience of years in this particular field. Their most famous projects during the recent years were augmented reality-based amusement parks in several countries; let's list a few of them.
The first park was in Latvia, opened in 2014. It used the technology of augmented reality to simulate a medieval castle. It attracted a lot of tourists, received attention from large IT companies such as Microsoft, Google and Intel. In 2015, two more parks were opened in Russia and one in France.
In 2016, the company starts to develop its proprietary technology of "Computer Vision", in essence, a headset for a mobile phone of any major platform that allows the execution of the PilgrimXXI special app. This headset allows viewing augmented reality objects using the phone. Also, two more parks were opened, in Russia and in Italy.
In 2017, a technology for remote control of augmented reality objects over the Internet was developed. The technology made on-site measurements and calculations no longer necessary for placing an augmented reality object at a spot; everything can now be done digitally from any distance.
In 2018, a sum of all mentioned technologies was put into the foundation of the Arcona system. The main new thing that distinguished it from the previous projects was the combination of these technologies with blockchain technology. 
As stated before, PilgrimXXI cooperates with major information technology industry giants such as Microsoft and Google. It also cooperates with the Russian government-sponsored technology foundation Skolkovo.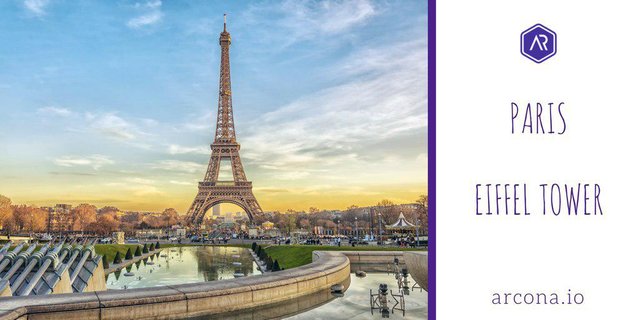 The inception of the Arcona cryptocurrency
2018 was the year when the Arcona project started. In fact, the pre-sale stage was started back in 2017, and the ICO activities took place in winter 2017-2018. Currently, the sale of tokens is already going on.
The technology behind the Arcona token is based on Ethereum. We shall list some of the technicalities on the token: 
    • The rate from which the sales started was 0.0025 ETH, however, the token is growing in value, which will undoubtedly be higher next year;
    • 135,000,000 tokens in total exist. The minimum package for purchase is ten tokens, however, this may change in the future.
    • The amount of tokens available for purchase by potential investors is 60% of the total amount.
Of course, an investor could treat this token as just another form of cryptocurrency which can be traded at an exchange or used for long-term investment of the "buy and forget" type. However, this is not the only thing the token can do. First, it grants access to the Arcona source code, which is available on an open source license to all holders. Second, it allows one to purchase plots of land for augmented reality objects to be allocated on, which are very likely to grow in price as well.
Plans for the future
In 2019, sales of "real estate" for augmented reality objects are planned to start. The sites will be allocated in ten largest cities on Earth. By 2020, the global augmented reality network planned by PilgrimXXI is to be complete.
It should be noted that augmented reality objects currently exist in a legal vacuum, and the ownership of sites is based solely on the blockchain principle. It is highly likely that national governments will pay their attention to augmented reality in the future and will legislate laws binding ownership of augmented reality sites to ownership of actual real estate on which they are allocated. This may throw a spanner or two in the works of the Arcona system and throw their budding market into disarray, so potential investors are warned.
LINKS
* Website: https://arcona.io
* Whitepaper: https://www.arcona.io/doc/arcona_white_paper_en_4.pdf
* Reddit: https://www.reddit.com/r/arcona/
* Bitcointalk ANN: https://bitcointalk.org/index.php?topic=4317863
* Twitter: https://twitter.com/arconaico
* Medium blog: https://medium.com/@arcona
* Facebook: https://www.facebook.com/arconaecosystem/
* Smart-contract: https://github.com/ArconaEcosystem/arcona-system/blob/master/ArconaCrowdsale.sol
* Vkontakte: https://vk.com/arcona_ar
* LinkedIn: https://www.linkedin.com/company/arconaecosystem/
* Instagram: https://www.instagram.com/arconaico/
* Youtube: https://www.youtube.com/channel/UCIeTXJzDqRv4O-ckSBUtneg/
* Telegram group: https://t.me/arcona_ico
* Telegram channel: https://t.me/arconaico 
Author Nickname - Hudora - https://bitcointalk.org/index.php?action=profile;u=1432305