Life of an Architecture Student..
Hey Steemians,
Just a quick post to show you all what ive been working on the last week.
Its a 1m x 1.5m site model (scale 1:500) of an old quarry here in prague.
Im using the site for a diplomar project im preparing for university.
To explain the process to get to this point below.
I firstly had to draw all the contour lines in Autocad, slice and seperate them onto sheets 1m x 0.5m. Then using a projector trace all these contour lines onto my foam blocks.
Once that was done i had to cut out every single contour line using a hot wire cutter.
Then the complicated bit.... Assembling, pining and glueing all the pieces together.... And working out which way the contours go along the way.
All in all this took me a week to complete and it was ALOT of hard, stressful and complicated work. Now i have to design my buildings to go on the site. #funpart!
Ill be sure to show progress pics along the way!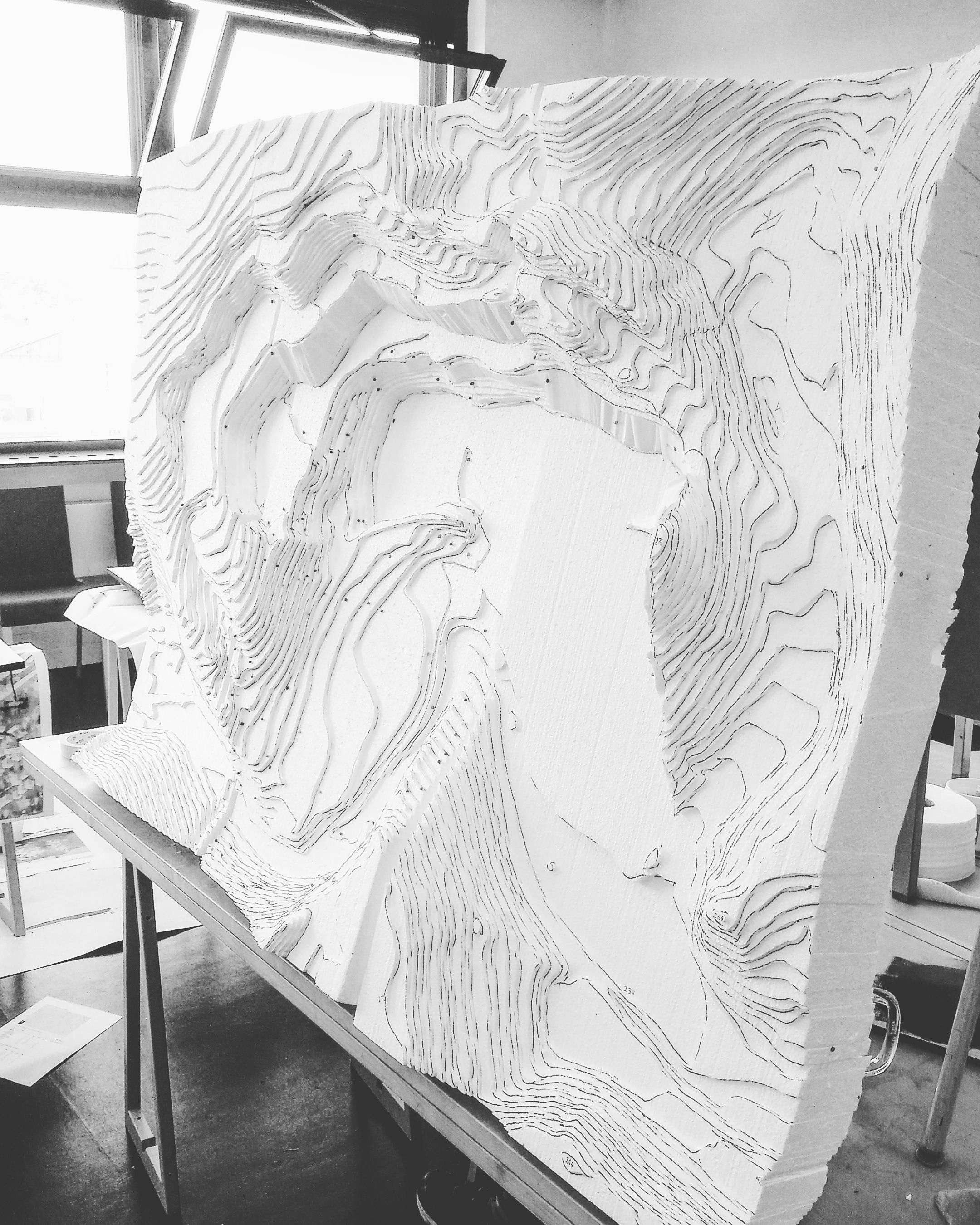 Until next time,
Later Aligator.