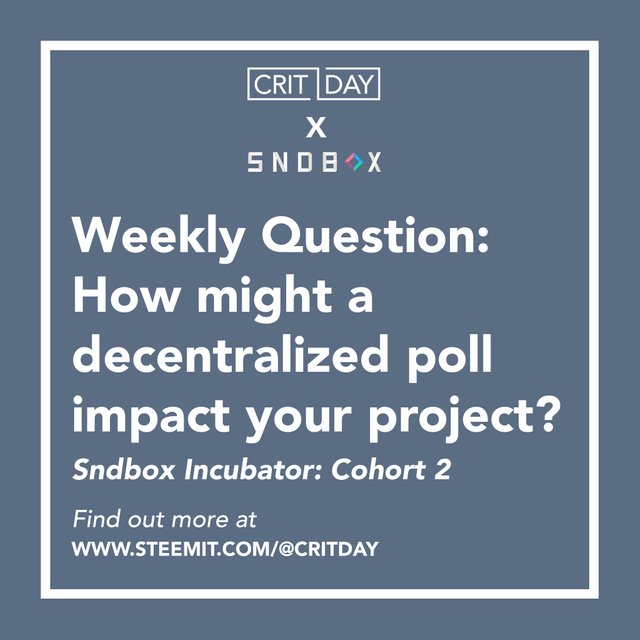 Weekly Question: How might a decentralized poll impact your project?
The following post is part of the Sndbox Weekly Question series, where cohort members have been encouraged to use the decentralized polling application Dpoll - Weekly Question - How might a decentralized poll impact your project?.
 
 

What brought you to Steem?
Rather than asking why we use the Steem network, let's first understand what made people come to the network in the first place. Perhaps you have grown tired of traditional social media, maybe you were introduced by a friend, and of course there are those who have come to Steem through the crypto world.
Why does it matter?
The Sndbox weekly question asked how using Dpoll could impact CritDay. Understanding the CritDay community, their interests and why they follow the platform is all vital to what content is published. Learning about the intricacies of the community ensures the content is relevant and more importantly valuable. This first Dpoll question could be the first of many to help better understand the CritDay audience.
 
 

Share your story
So what did bring you to Steem? Let us know by voting and drop a comment if you have time.
Vote here
---
Posted from my blog with SteemPress : http://critday.com/2018/10/04/weekly-question-how-might-a-decentralized-poll-impact-your-project/
---