During my visit to Malaysia I was pretty excited to see the famous pink mosque. Silly me, you are colorblind! For as long as I can remember I know I have trouble with colors. Deuteranopia is known as red-green colorblindness and I have trouble seeing some red, green and blue light. It is not very severe though, most of the time everything is fine but don't show me a box of blue and purple shades. They all just mix into one at one point. Guess that is why I have never been a fan of purple. Simply because it doesn't exist for me. =P Anyway, enough about my ranting! Here is a pink mosque from Malaysia! I might not be able to see the pink so clearly but I do appreciate a good YELLOW sunset!
---
Putra Mosque
---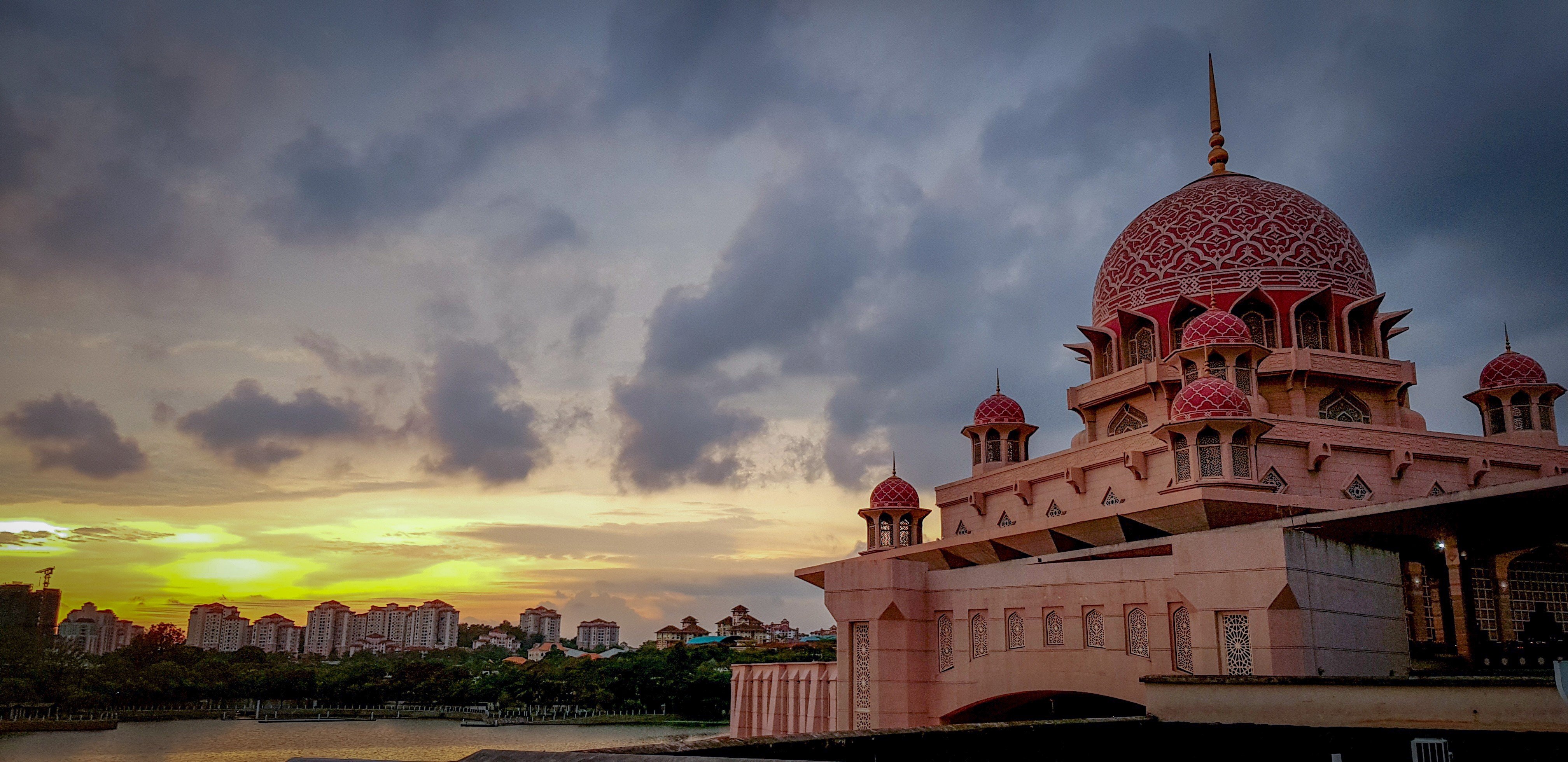 ---
Photo taken by me using the Samsung Galaxy Note 8
---

Qurator 3.0 - UPDATE POST - Guidelines | Registration Details | Tier Changes
Want to support the project?
Vote for @qurator as a Steemit witness on

Via steemit.com.

Via SteemConnect.
---
Thank you for reading! Steem on, Steem strong!