Mosteiro dos Jerónimos
The "Mosteiro dos Jerónimos" to German Jerónimos Monastery is considered one of the most important buildings Manueline architecture and shapes the city of Lisbon. Manueline architecture is a Portuguese style of late Gothic of the 16th century. The monastery also has some parts of the Renaissance.
Das "Mosteiro dos Jerónimos" zu deutsch Hieronymuskloster gilt als eins der bedeutendste Bauwerke Manueline-Architektur und prägt die Stadt Lissabon. Manueline-Architektur ist eine portugiesische Art der Spätgotik des 16 Jahrhunderts. Das Kloster verfügt aber auch über einige Teile der Renaissance.
---
This truly impressive structure has been a UNESCO World Heritage Site since 1983.
Dieses wirklich eindrucksvolle Bauwerk zählt seit 1983 zum Weltkulturerbe der UNESCO.
---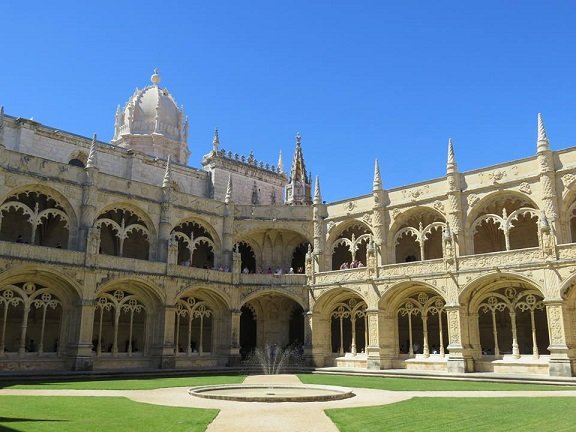 Cloister and courtyard of the monastery.
Kreuzgang und Innenhof des Klosters.
---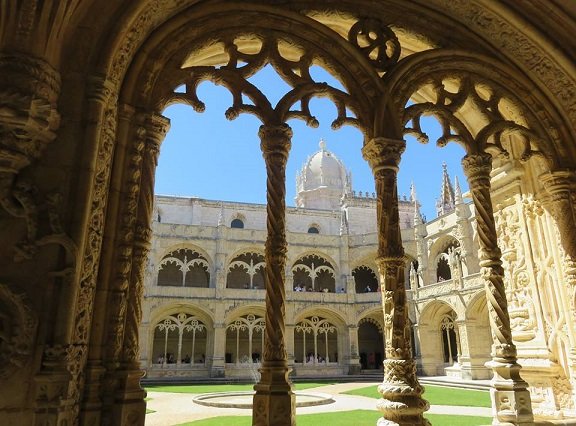 ---
This photo is my post for the daily photography contest- Wednesday: #architecturalphotography, organized by @juliank.
---
I wish you a nice Wednesday morning, your Maika !!