When you think of Hong Kong, one thing that springs to mind is probably skyscrapers.
Lots and lots of skyscrapers...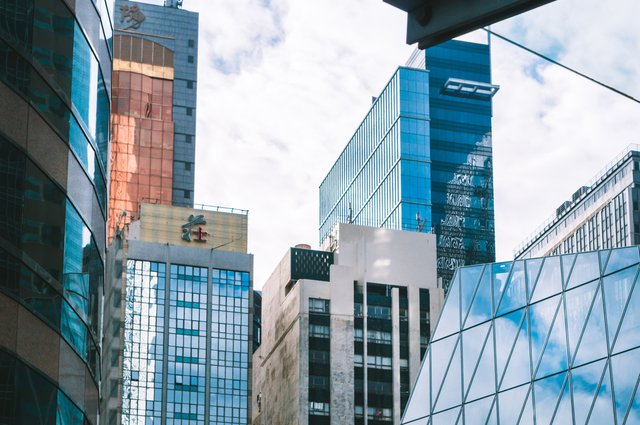 Notorious for having a reputation of being one of the most densely populated places in the world, it is no surprise that with the sky high property prices and limited land mass, the only way is up. As with most modern cities, there are differences in the architecture, especially around the city. Though what's intriguing is that you can still see differences in the architecture even in the heart of the financial district.
Sure, you've got some classic glistening behemoths, wearing the kaleidoscopic patterns of the sky in their reflection. Yet at the same time, there are also some more demure, plain buildings in the midst of the bustle, not to mention the fact that you yourself are standing right at the base of another shiny monumental giant (the second tallest in this concrete jungle, may I add).
You're surrounded.
→ Follow us for funny travel pics on Instagram or Facebook
→ Watch Buttpacker's Shoreditch: Brick Lane Market on YouTube
→ Learn the art of shucking oysters in MOTHERSHUCKER #1