Good Day Steemians!!!
I'm on my second post, and excited to finally share some tips and designs for your dull-looking bedroom.
White bedrooms often make you feel tedious. Yet, you're not doing anything about it because you can't stop thinking of the amount it will cost you to renovate or redesign. But, don't give up just yet, let's transform your white boring room into a one of a kind scandinavian-themed room that will truly suite your taste.
Here are some tips on how to elevate the interior of your room:
A plain white room can look and feel more dramatic by placing any type of light like a lamp, pendant light, or floor mounted lamp. (But, I prefer the wall mounted lamp) Take note that natural light, most of the day, gives you a day light effect. Try using "warm white" colored bulb to create a cool white ambiance.
Day Light + Warm White = Cool White ( best room ambiance)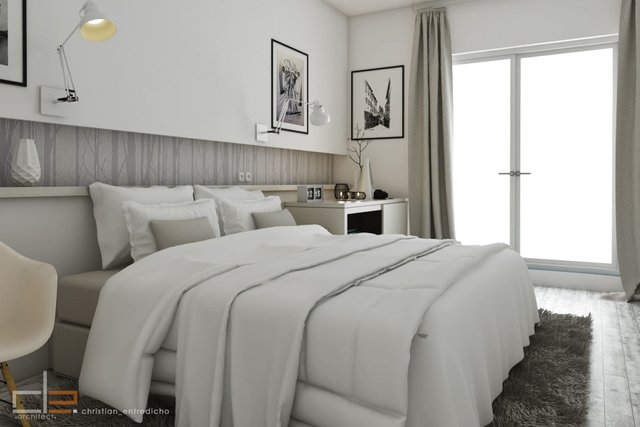 I used warm white wall lamp for a more dramatic effect.
Too much of something is bad right? The same thing goes with designing, too plain can be boring, and too fancy gives you an intricate feeling.
Accent color is one of the key ingredients in a room's composition, whether it's a simple painting, wall paper, wall accent, or even a strip line will do, just to give accent to the wall.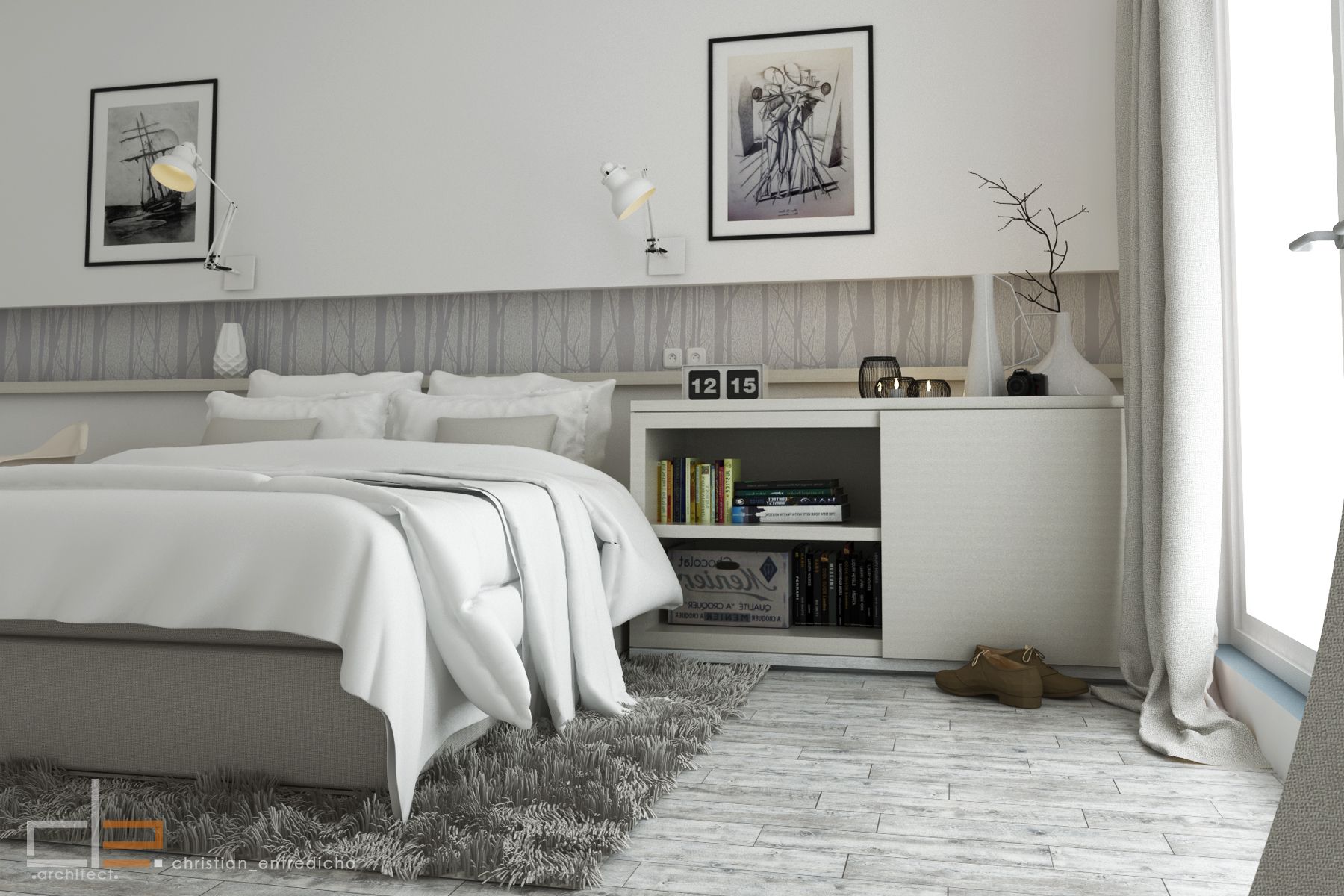 I Limit accent design , just enough to break the boring plain wall.
Lastly, the choice of furniture and display items you are going to use matters a lot. This dictates the type of room you'll get. Limit your display items, and choose objects with a maximum of 2-3 colors. Most of the time, too much colors don't look good anymore. Be very picky with the colors you use so as to ensure having a good-looking room.
( vases, black and white painting, wooden chair, plain cabinet, plain desk, plain drawer and some earth colored curtain will do)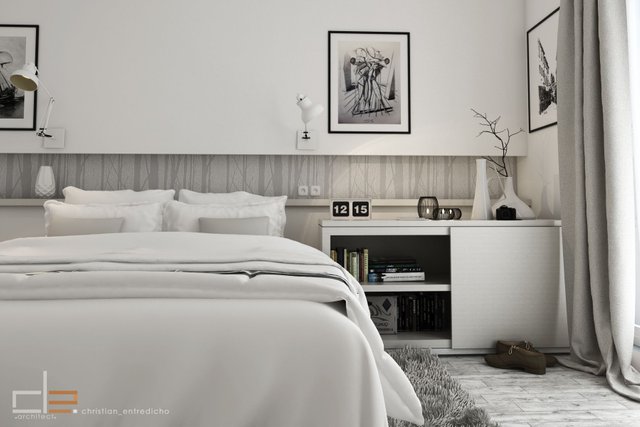 I used black and white items to blend the whole composition
Hope I was able to help you guys a bit. If you think this post is somehow helpful, please don't hesitate to upvote. Thank you!