Undas (All Saint's Day) - Beautiful Sunday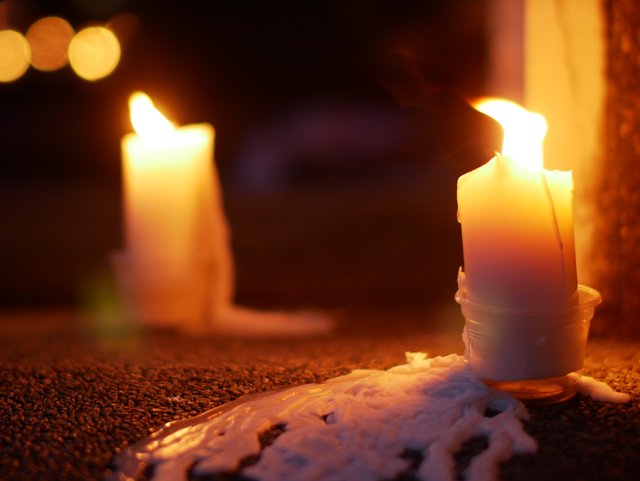 Every year we visit the cemetery together with the family and spend time with our departed loved ones. This tradition has been inherited from the Spanish which is also known as Todos Los Santos. The date is November 1 and is declared as a National Holiday. Although it is a holiday I still had to work and will just be meeting up with the family at the cemetery. Come with me today as I share with you a tradition in remembrance of the departed.
Undas (All Saint's Day)


I was rushing to get here from work as it was almost 5 pm. My worry was I would have trouble getting a parking space during this time. It is expected that a lot of people are headed for the cemeteries and if you are not early you would end up parking very far from the place. Fortunately, I still found a parking space near a church although I had to walk a couple of minutes it wasn't that bad.
As I neared the entrance to the cemetery you could already see the waves of people leaving and coming in. The local government organized the the traffic of people very well. They had it cordoned in the middle for the entrance and exit. This also prevent vehicles from trying to squeeze in the way to the cemetery which usually causes blockage of the flow of people.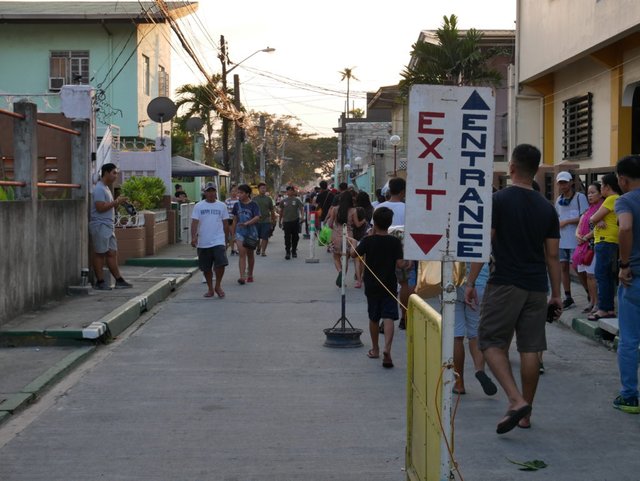 As I neared the cemetery a lot of childhood memories comes back to me. When I was young I recall during All Saint's Day that the ambiance was very festive in a way. A lot of food and stuff are being sold here. I always wanted to bring home a toy and buy some food.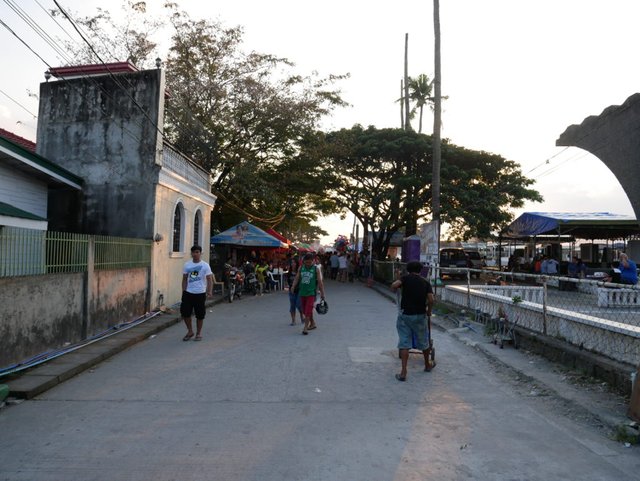 From the entrance, the police are there to maintain peace and order. I do not recall any commotions that happened during All Saint's Day. They are there to ensure that it would stay that way and apprehend anyone carrying liquor and firearms. Sorry no drinking in the cemetery.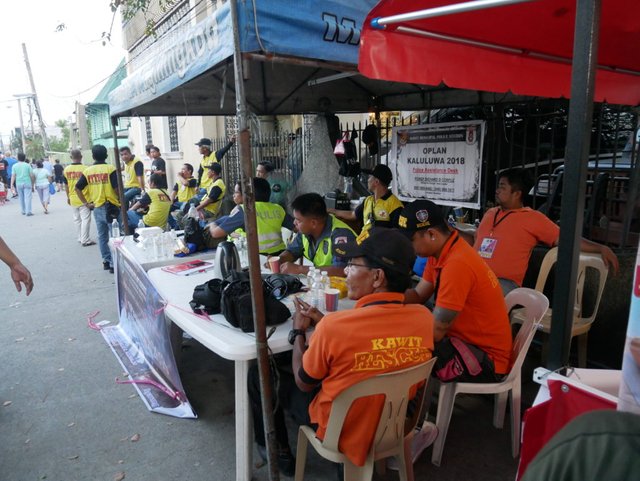 The local government also assists the elderly to get to the cemetery. They give them a ride on this motorcycle sidecar and drop them off.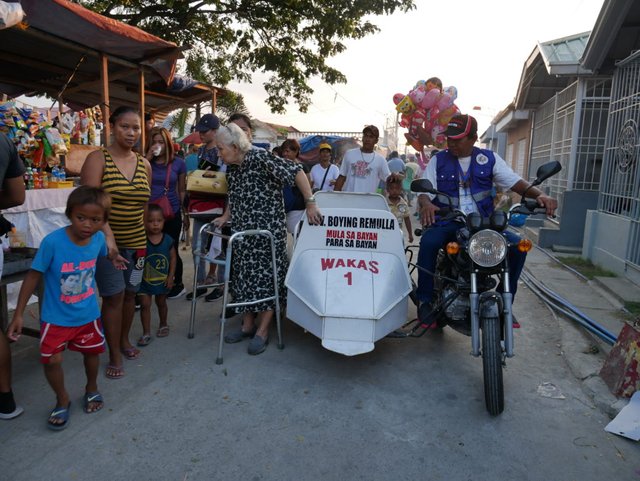 Who could tell that this is a cemetery? You would think that this is a market place. Just look at those balloons, any kid would want one. As I mentioned earlier, the smell of food emanates from this place and not only that there are a lot of stuff being sold here as well. There is some sort of exciting feeling in the air, seeing people who seems eager to spend time with their departed loved ones.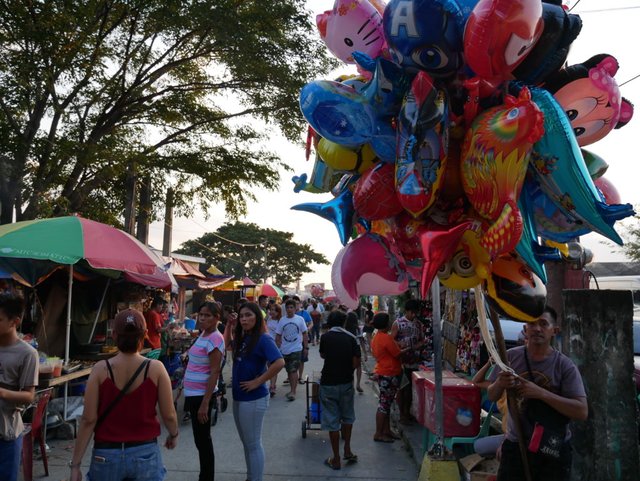 This place is big and you could almost see all the mausoleum and tombs lit up with a candle. Relatives offer flowers and put up photos of their loved ones.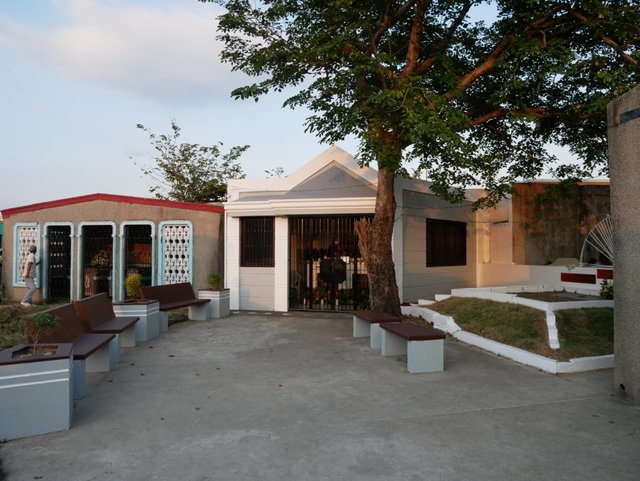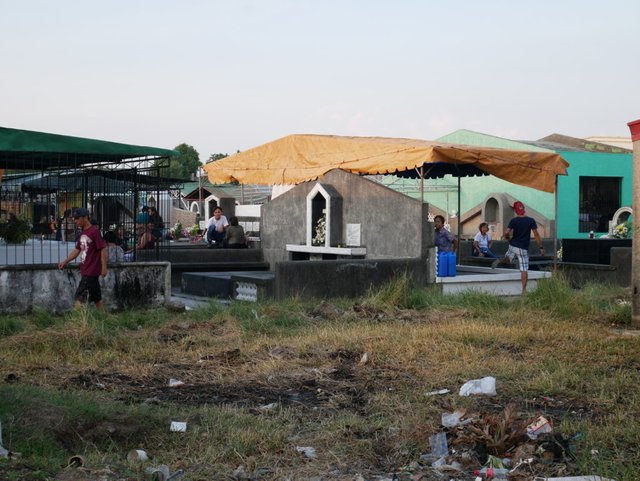 Some people spends overnight in the cemetery to prepare for this day. They also bring food and snacks to share with the visitors who pays respect.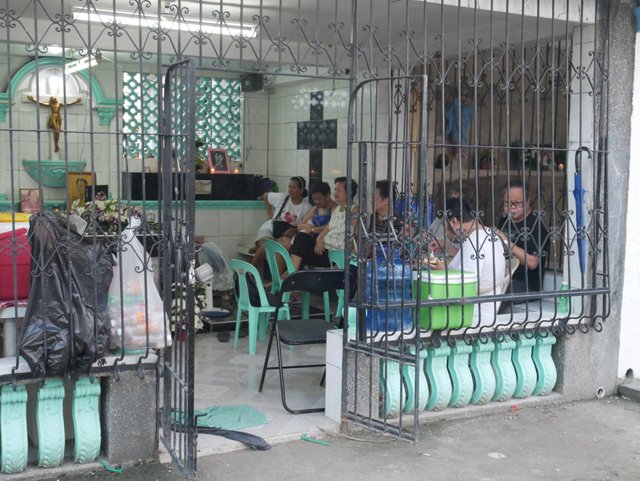 There are those who spends a lot on flowers and the flower business is very good during this holiday.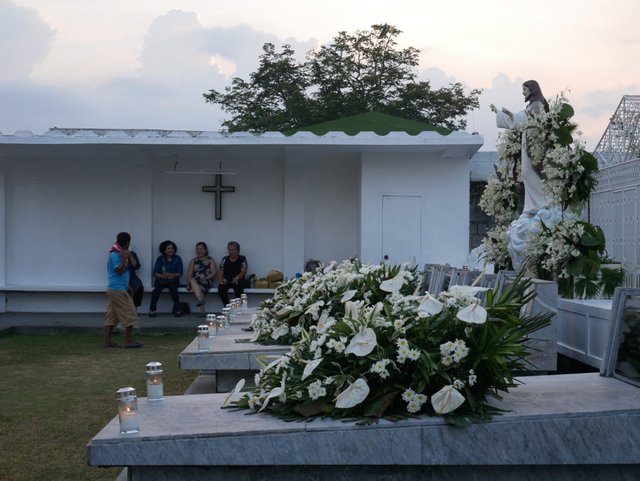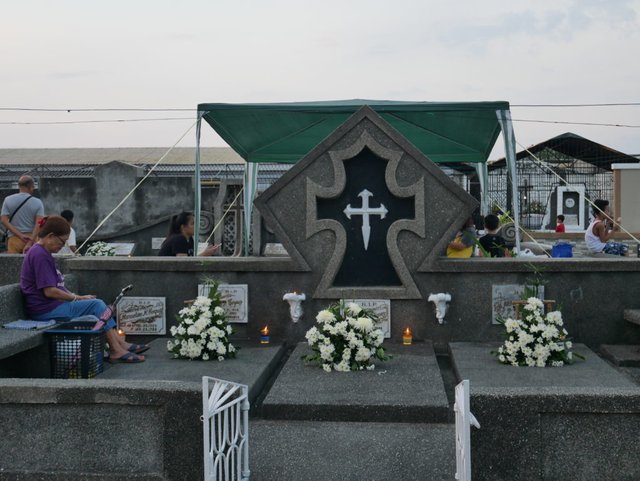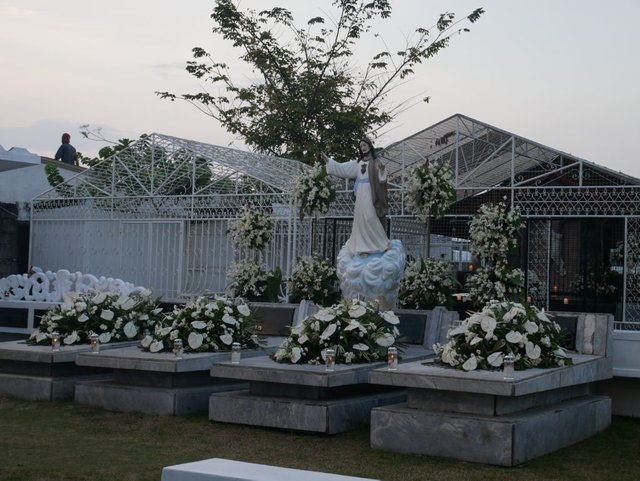 This is our spot where our relatives are buried and when the time comes I too shall be buried in this place. We are on borrowed time and we must always make the most of our life.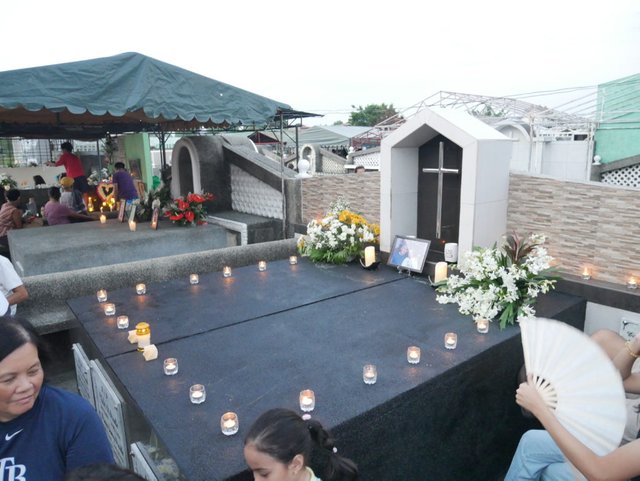 During this time it is also a family reunion and we get to talk with other relatives and cousins. We get to catch up on what is happening in their lives. Catching up in person is much better than just checking their social media status to know what is going on. It feels more warm and sincere.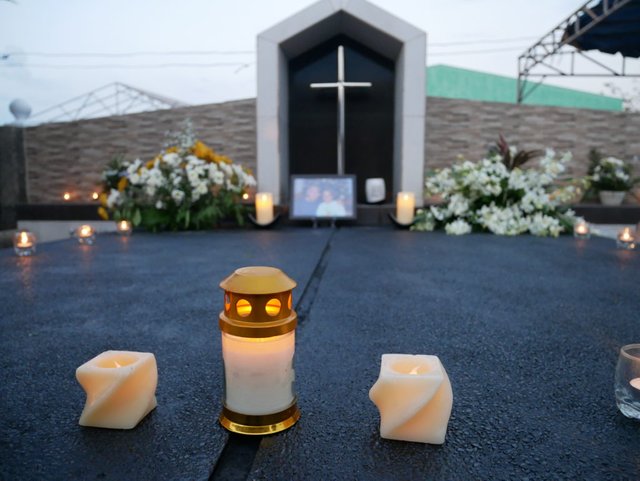 The air is getting a bit cold, but more candles are being lit up as the sun is slowly swallowed by the horizon.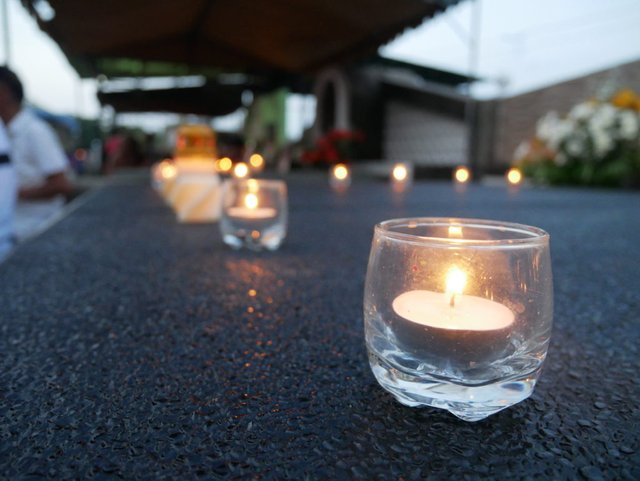 My kid lighting up the candles on the tomb of my grandpa and grandma. He never met them, but I'm sure they are glad seeing him visit. When I was young this was my job which was lighting up the candles.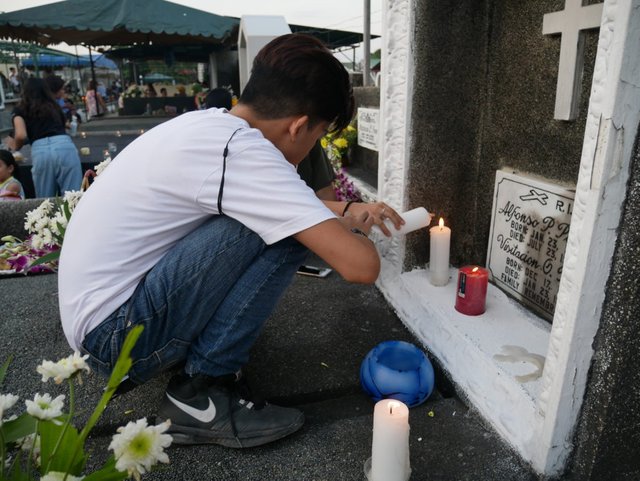 My daughter also wanted to help out in getting those candles lit up.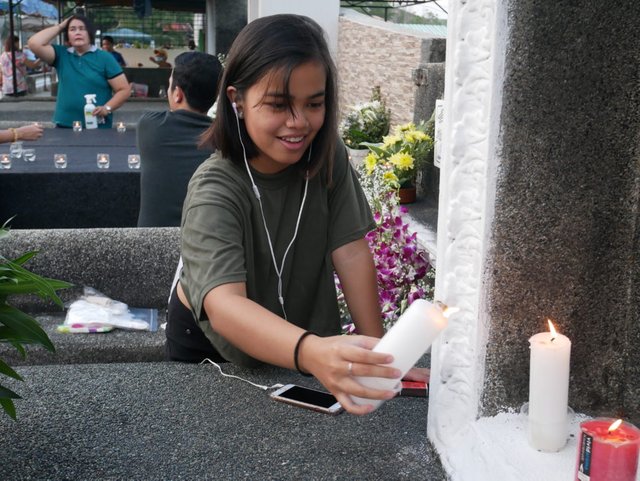 Here is my aunt and some relatives with beautiful smiles.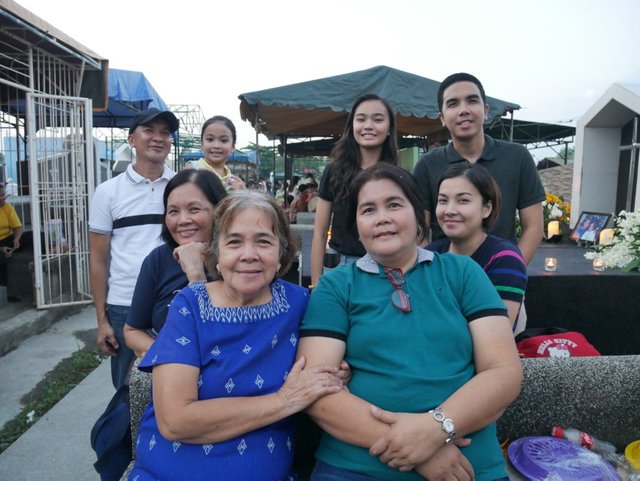 Here in this cemetery my other aunt is also here paying respects to his brother. We decided to drop by and chat with her a little.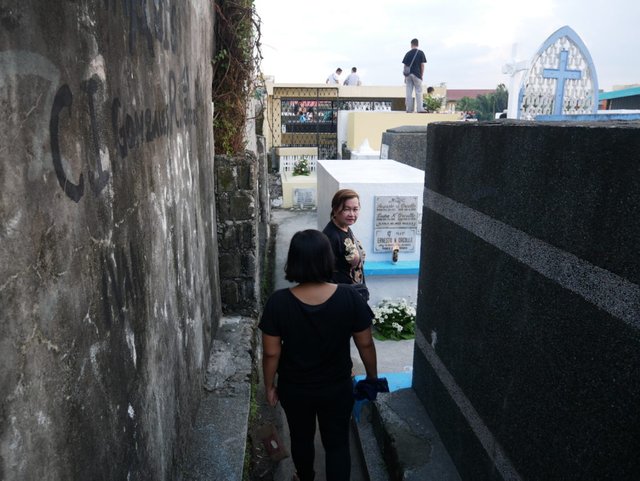 This is where my uncle lies to rest and he was a cool uncle. He used to take me out fishing and he swears a lot which we found very funny. Like every sentence he was swearing, but we all got used to it and was a very cheerful person.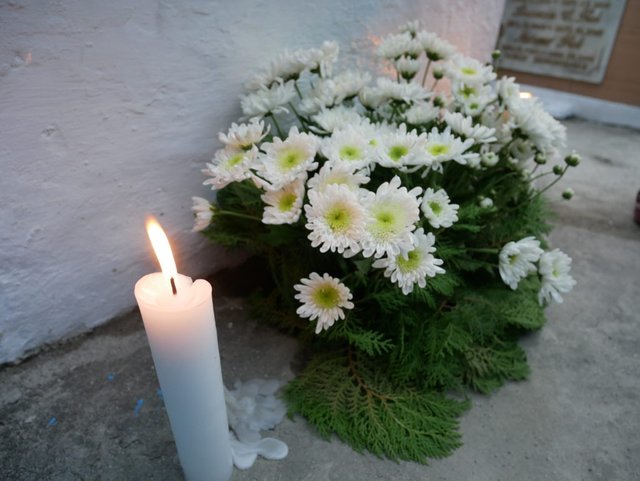 Normally, it is a bit scary visiting cemeteries here when there are no people around. But this day there is nothing to worry about.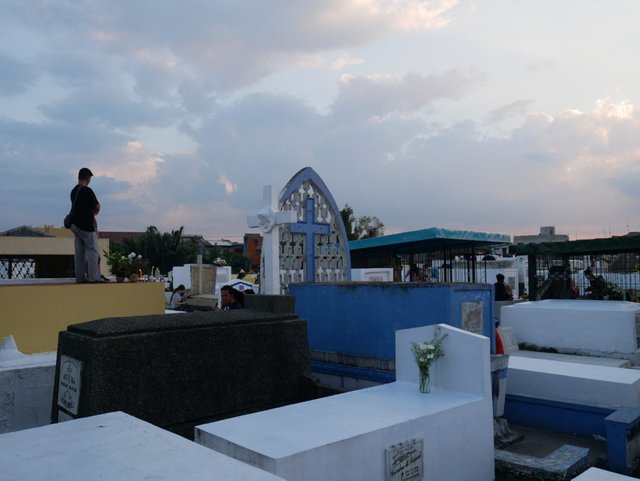 More people are pouring in and before it gets too crowded we wanted to look around a bit. See what food they have and check out the goods for sale.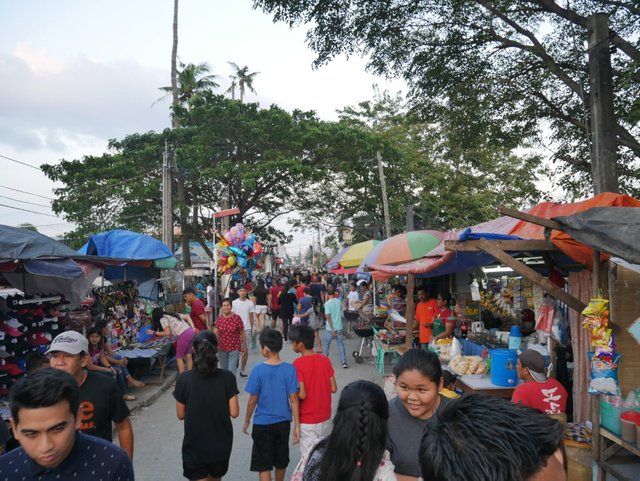 An ice cream man waiting for customers holding a bell which he rings. Here in our country whenever you hear a bell you know that the ice cream man is outside so bring out your loose change and buy a cone.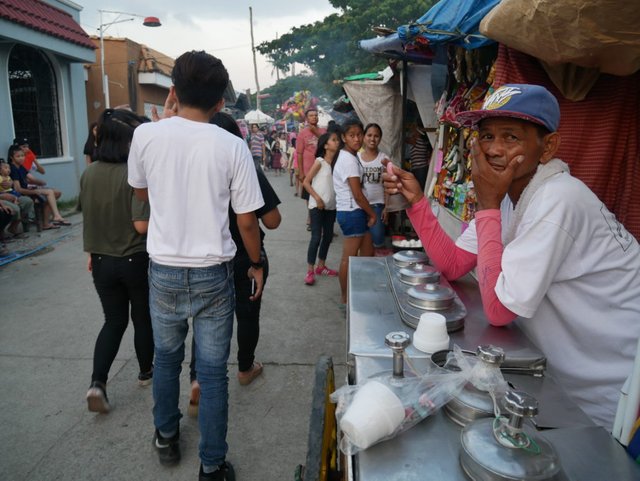 All sorts of snack, chips and drinks are easily accessible. You would see a stall almost everywhere you look.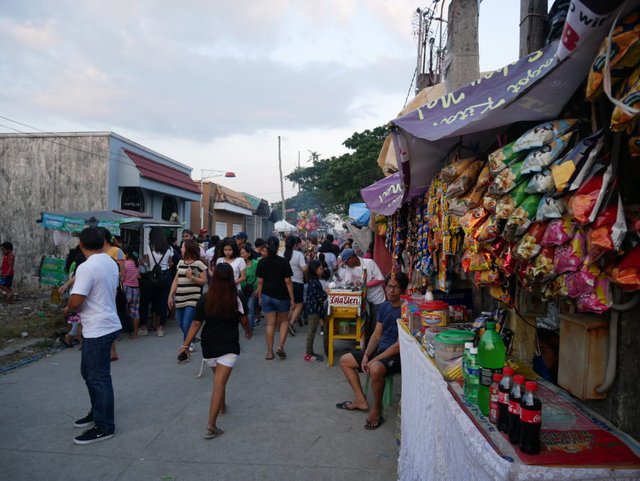 The smell of grilled hot dogs, barbecue on stick and other grilled food would make you a bit hungry. Don't forget to also get the hotdog buns grilled a great way to get that bread hot.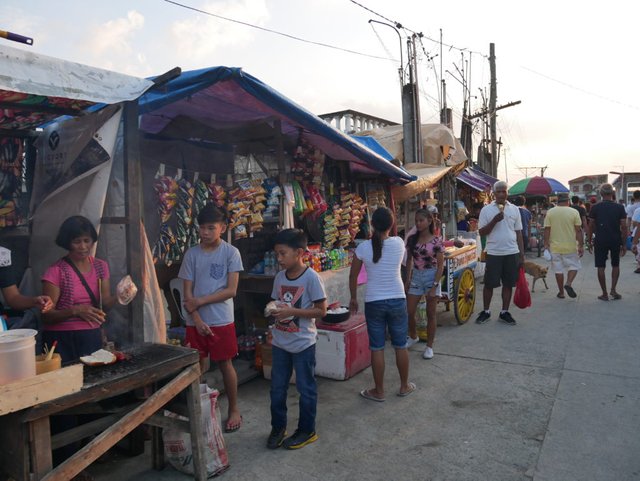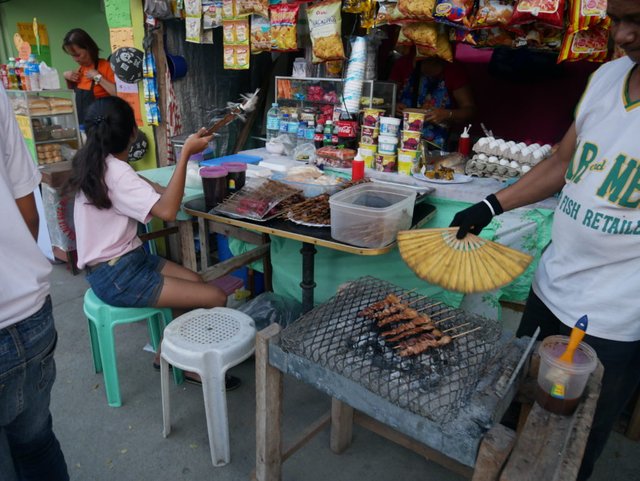 Other food stalls and pedaled to get more access to more people in different locations in the cemetery. They also pedal on the streets during regular days, but in this day business is good.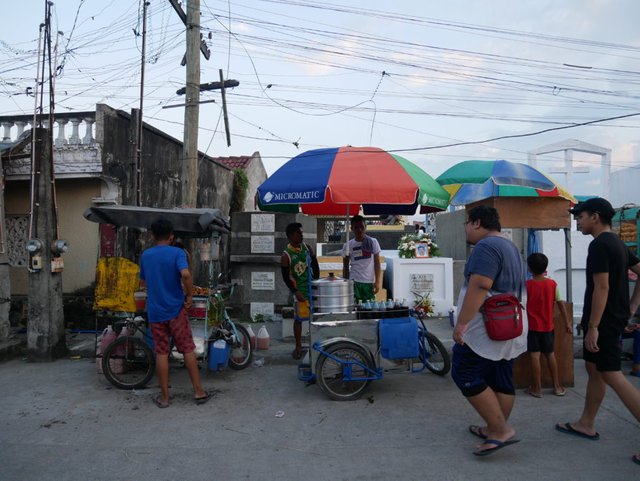 Nachos, hotdogs and burgers are available at a very cheap price. Here the price of 30 pesos or around $.50 for the price of two burgers. If you want the foot long sandwich it will cost you 55 pesos which is $1.00.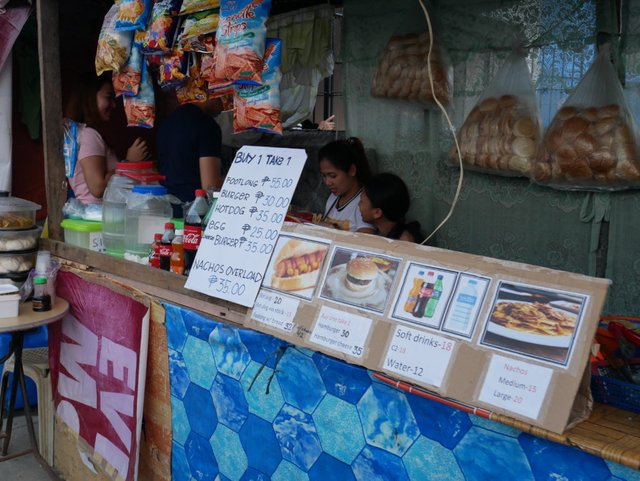 You want pizza it is also available here and one of the popular pizza places in the area.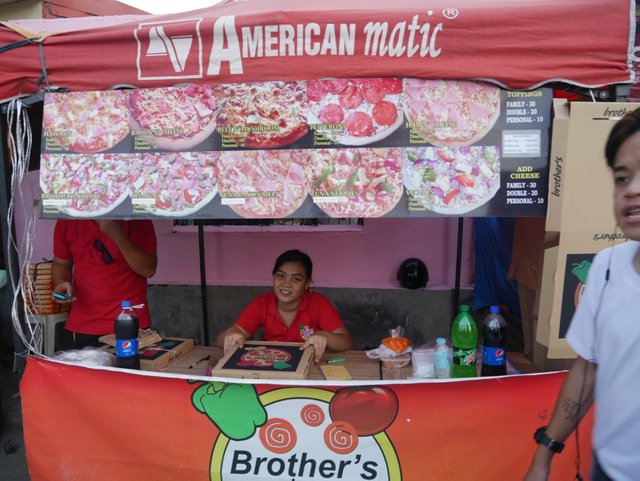 I do not know if you are familiar with the the most popular fast food chain the the country called Jollibee. They have branches all over the world now and if you ever stumble on a branch do give it a try to have a Filipino taste.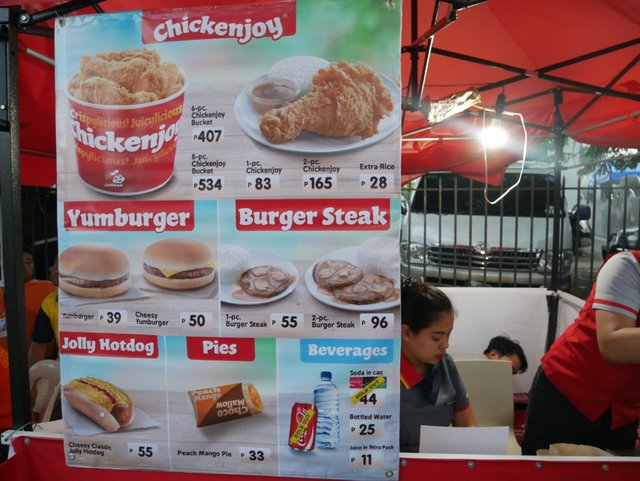 Now why are there a lot of people in this stall? Let's find out.
Turns out that it is Takoyaki which is a Japanese snack. Made from flour and filled with octopus or seafood. A lot of people are buying so let's give it a try.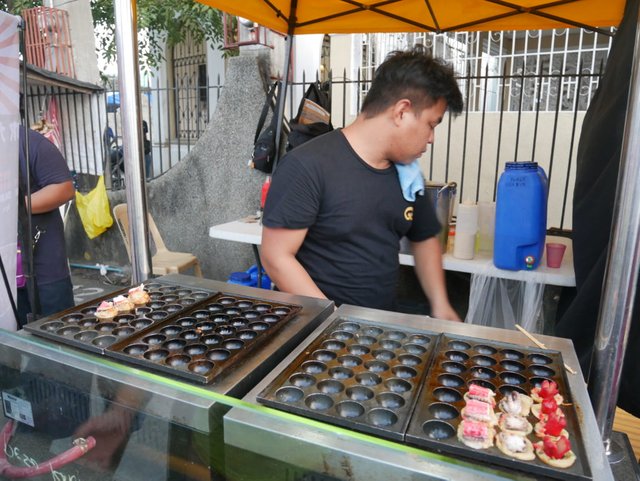 They cook it in this ball shaped pan to make it round and the ingredients are stuffed on top of it.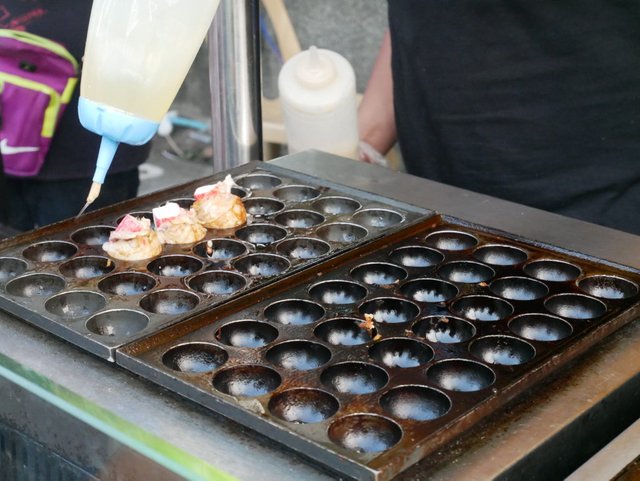 This batch has baby octopus, crabstick and hotdog. The octopus looks interesting and I think we will have that.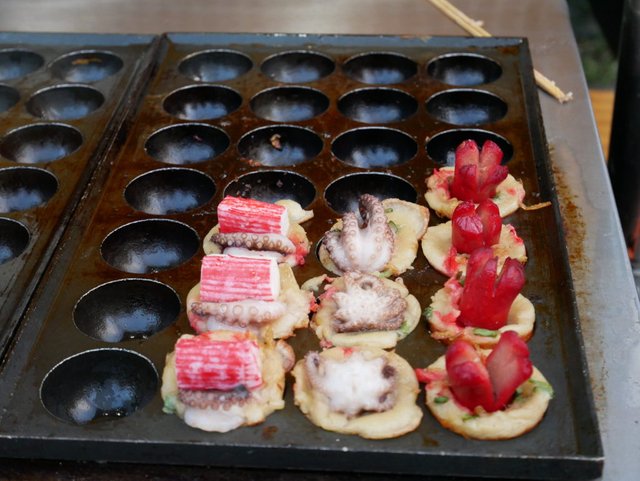 Here is our order and we are ready to have this quick snack. I wasn't able to take some photos of it as the kids pounced on the the moment it was served. Any way the photo on top will give you an idea and it was drenched it some sauce which was kinda sweet and spicy. Inside the Takoyaki I also found bits of shrimp which enhanced its seafood taste along with the octopus.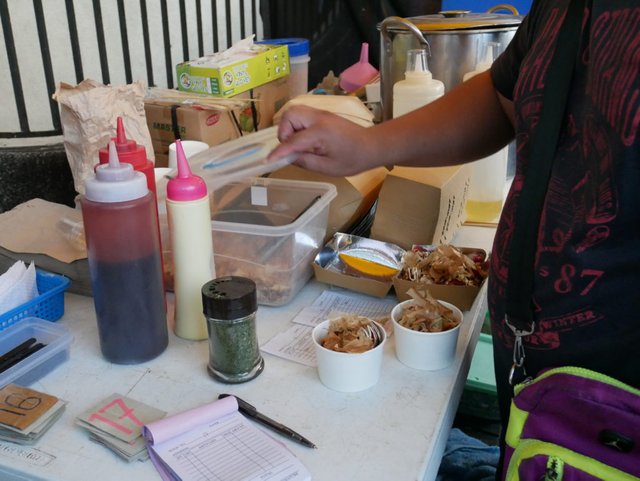 All sorts of toys are on display and these are battery operated which lights up.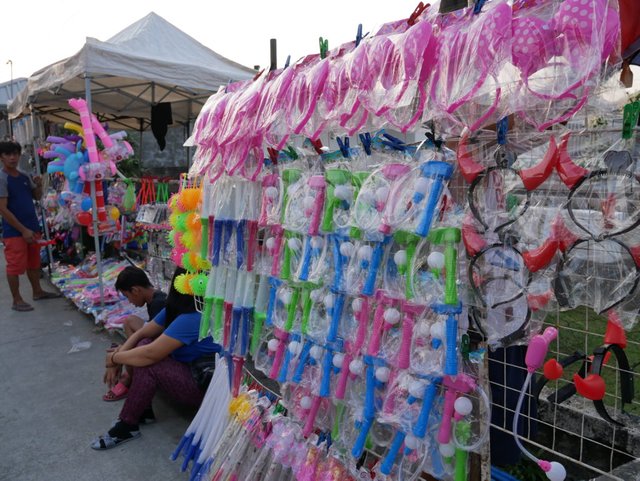 There are bracelets and other accessories for sale. You could even find coin purses with cute animal designs.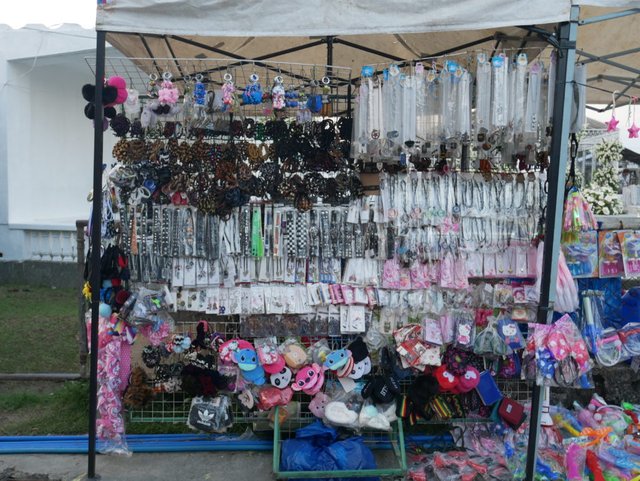 You want gold and silver necklaces. Well, you would not find those here, but instead you would find these cheap jewelry. Fashionable if you are not too picky.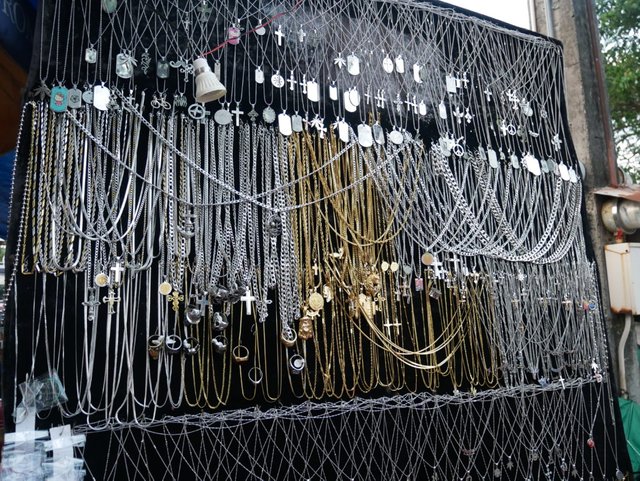 Well, after that walking my son need to use the mens room and I'm glad they provided portable toilets here. Back then it was a problem getting somewhere to relieve yourself. Easy for us to find an empty place with bushes to take a pee, but a problem for the ladies. I'm glad they provided these for the visitors to keeps the place sanitary.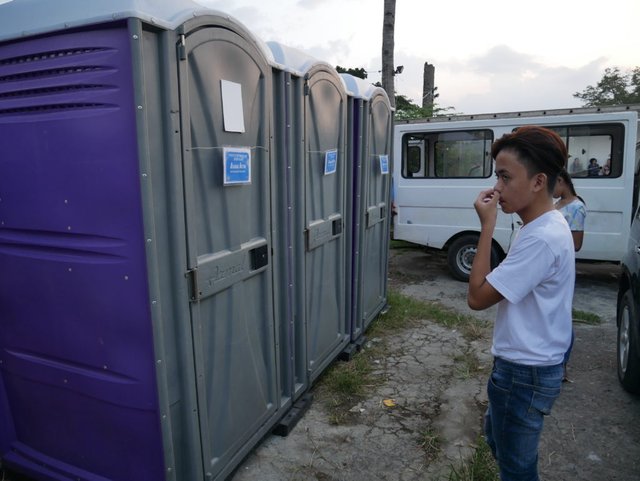 The sky slowly darkens as the sun sets. When it gets dark, the place glows with all the candles lit up. As the air get a bit colder the warmth of the candles is comforting.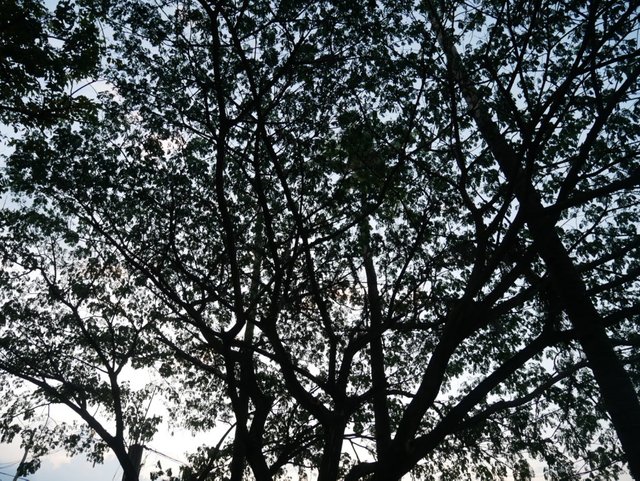 The sun has set, but for some it is just the beginning of this holiday as there are a lot here spends overnight.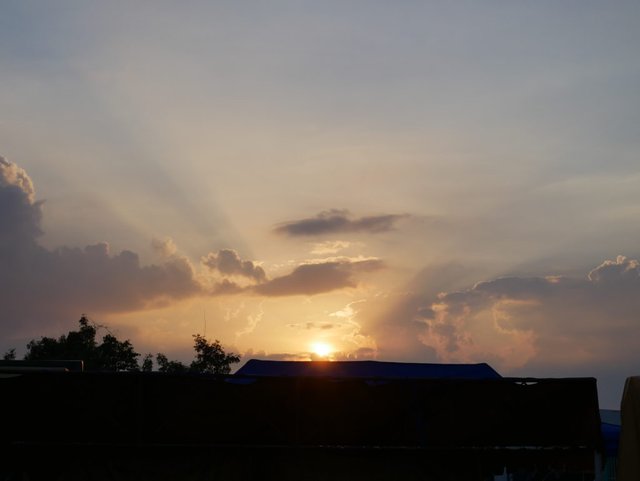 The warm glow of the candles almost makes the place magical. A lot of people around makes the place so alive and we don't get to spend some time at a cemetery at night too often.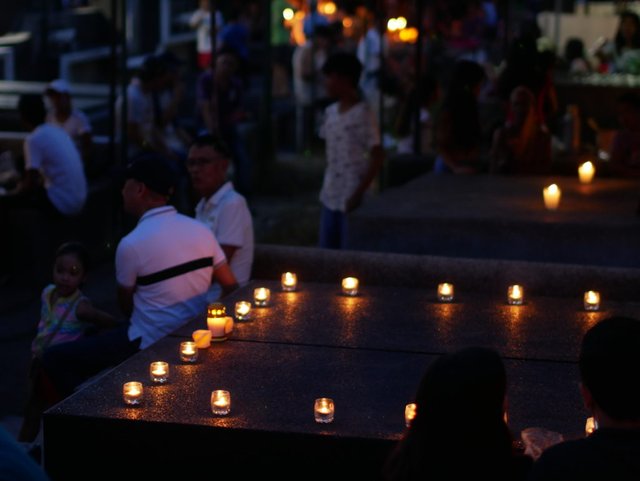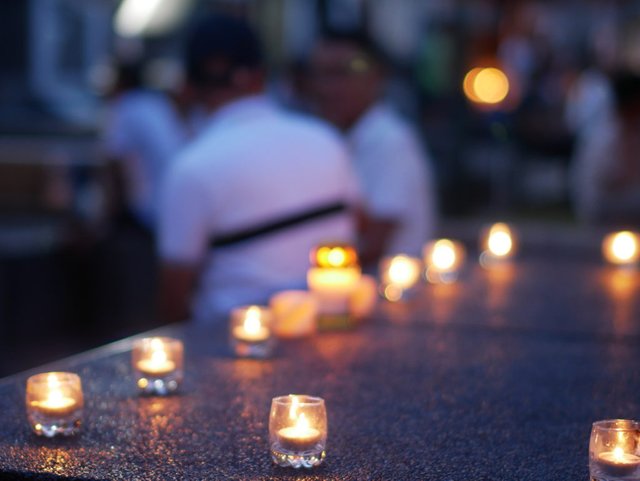 Time for me to go around the cemetery to see other tombs and take some photos. I hope you would enjoy some of the images I captured as I roamed this place at night.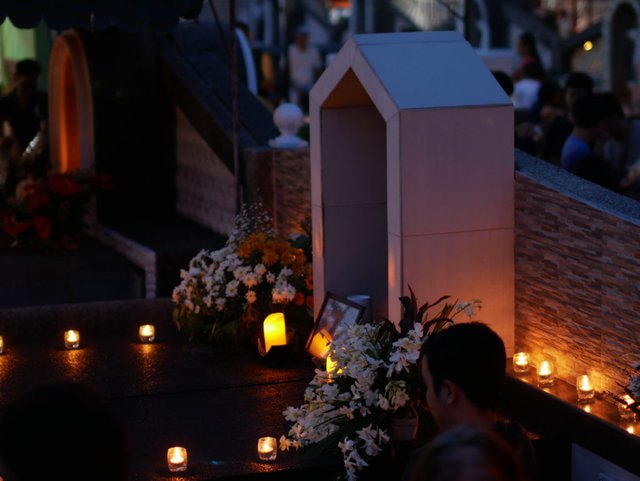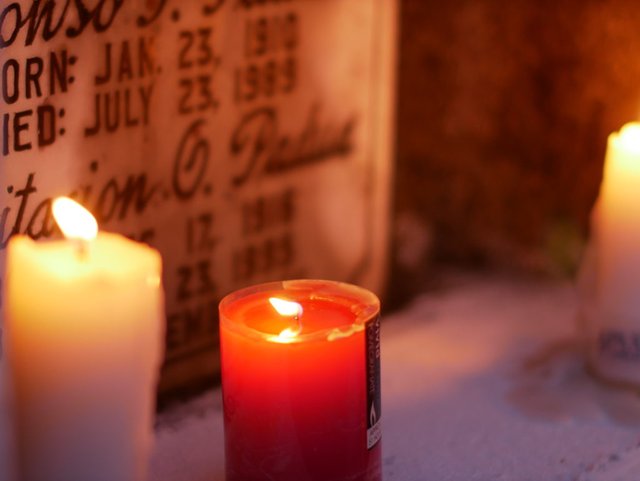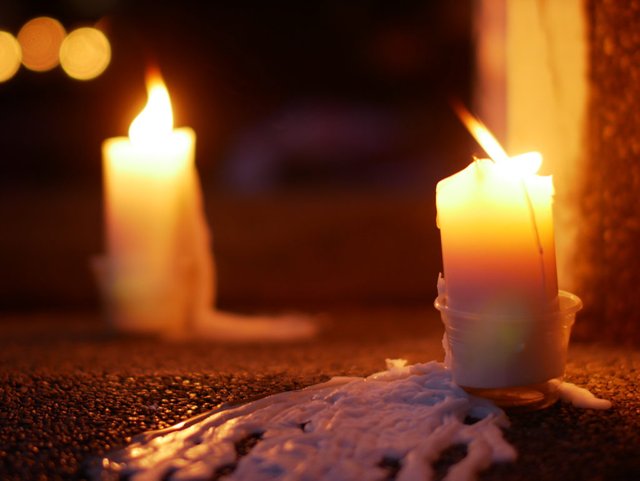 Before leaving I happened to get a snap of my aunt as she arranges a candle on one of the tombstones. It was a very touching sight seeing her offering a candle to a cousin who passed at a very young age.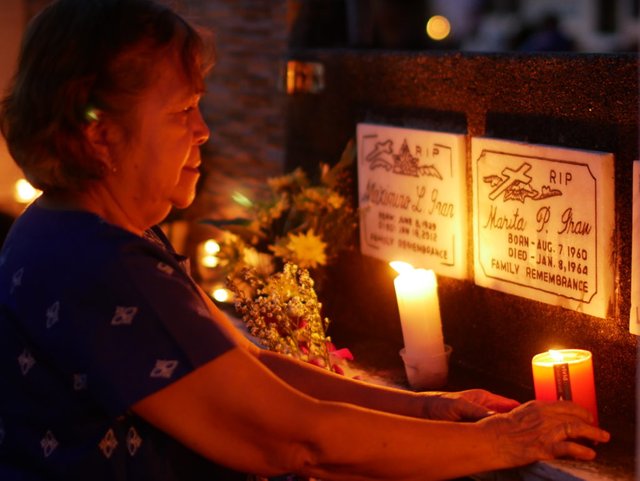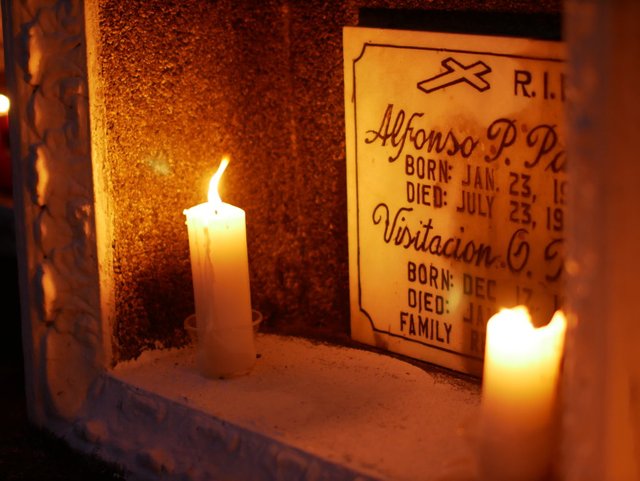 Most tombs has bars on them, but today they are open with candles to lit up by their relatives.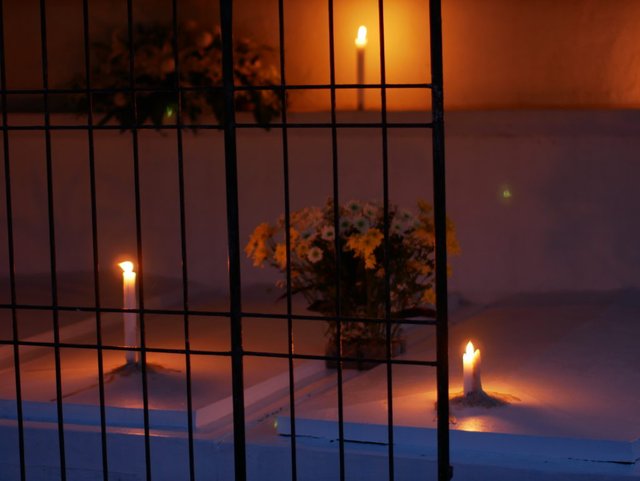 A sight which you only see once a year. Children at night in a cemetery lit up by the glow of candles with no thoughts of fear whatsoever.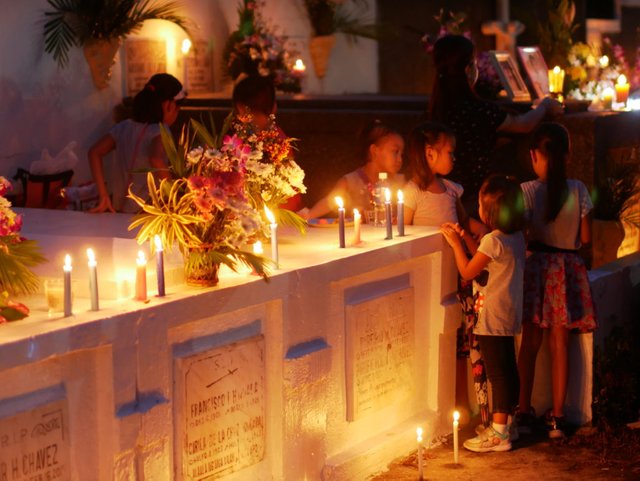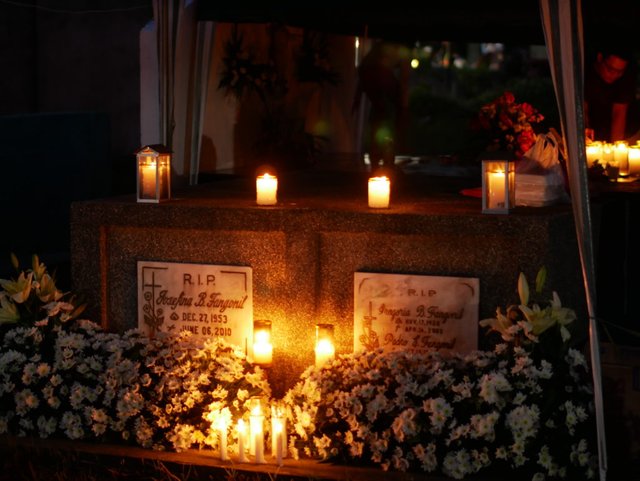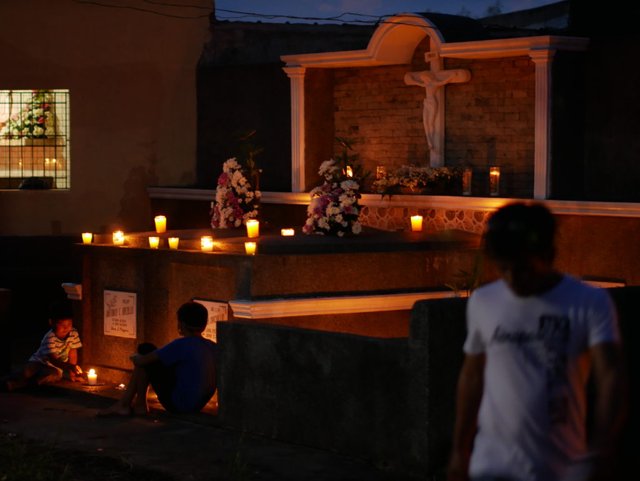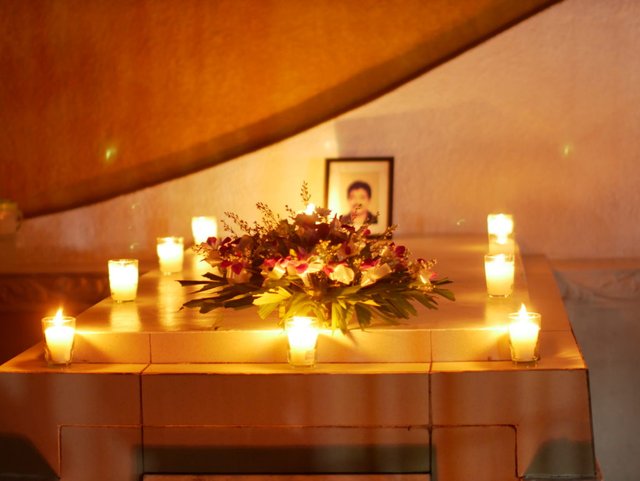 As the night goes deeper, it is fascinating to see beauty all around. You just need to know where to look.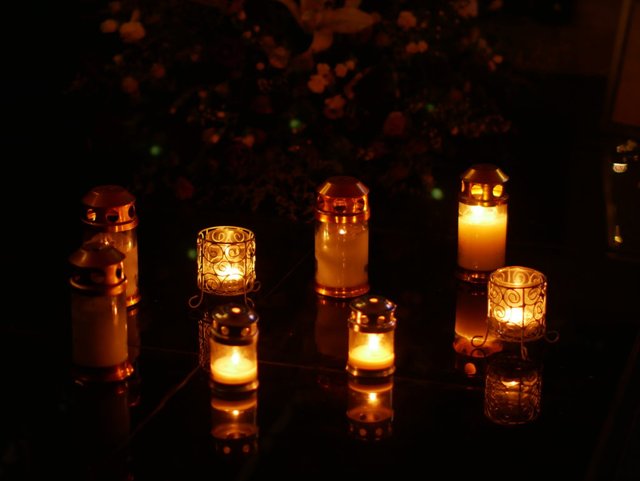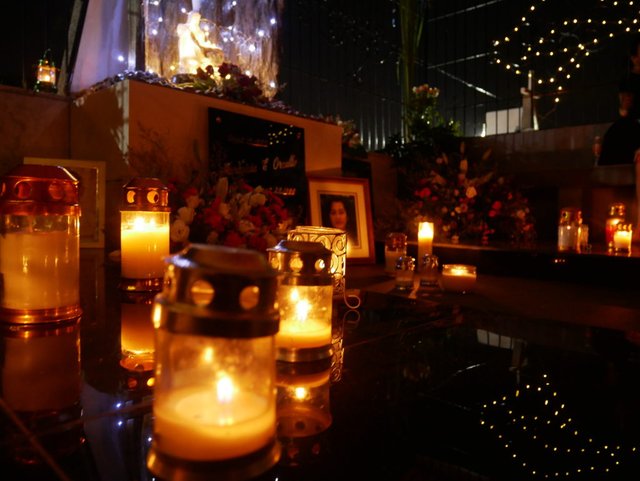 The popular scene called La Pieta by Michaelangelo lit up by Christmas lights which kinda reminds us that Christmas is almost here. In our country there is an exact replica of the Pieta which can be found in the Manila Cathedral. If you would like to read more about it feel free to visit one of my old content where it was featured.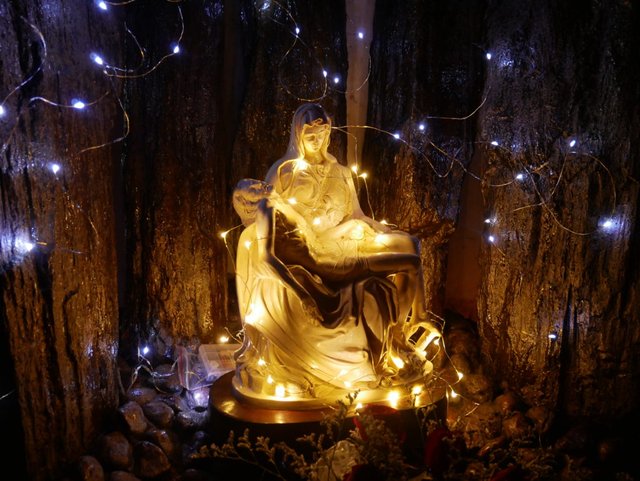 Some tombs are barred shut and left with lit up candles and the light would just die away as night goes.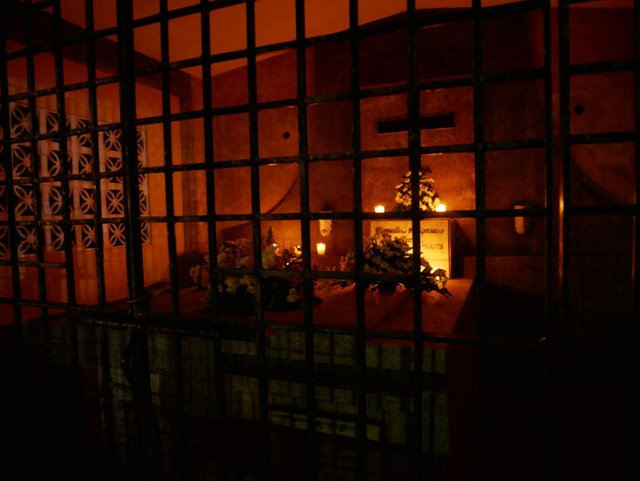 It is getting late and I think it is time for us go home. No plans in spending overnight as the time we spend here has been sufficient enough in remembrance of our departed. But we must always remember that it is not only this time when we can remember our loved ones. We can honor them, but going on thru life and celebrate how they lived.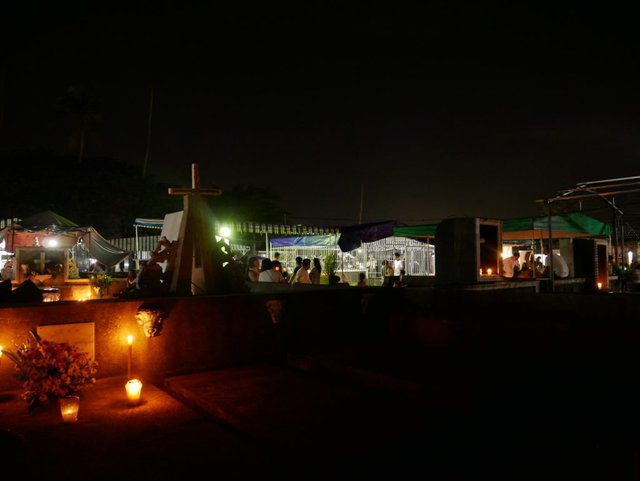 As we headed home the houses near the cemetery also had candles and some Halloween decorations still on display. It is not very common seeing Halloween decorations on houses in our country.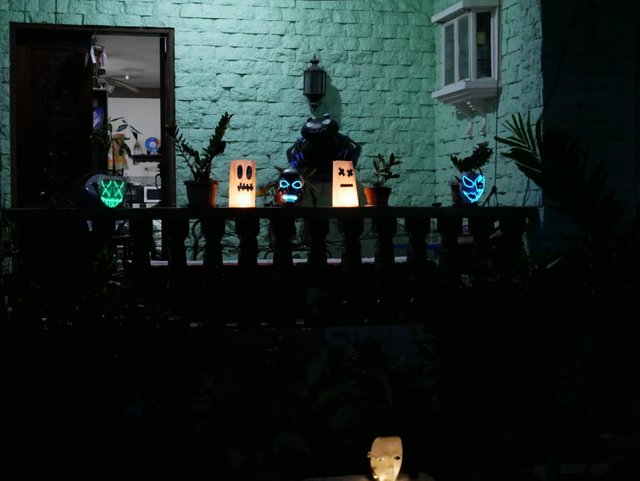 On the way out a lot of people were leaving, but still more people are coming headed to the cemetery. As for us, we were headed home and come back again next year to continue the tradition. Remembering those who passed and at the same time remembering the life that they lead. Honoring their memory with little things like cooking with recipes that was shared to us, going to places where they went, playing the songs that they loved and most of all loving the family.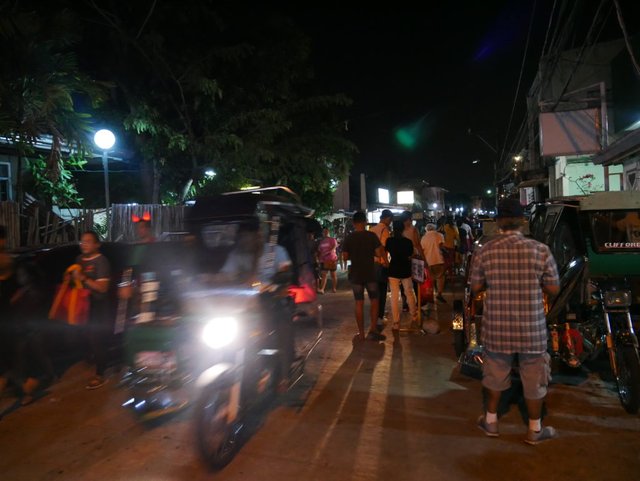 Thank you for joining me today in experiencing Undas in our country. I hope I was able to give you a small window to our culture and tradition. Life goes by so fast and we must live it to the fullest. Until then I hope to see you again soon and do share what you think.
Have a very #beautifulsunday everyone.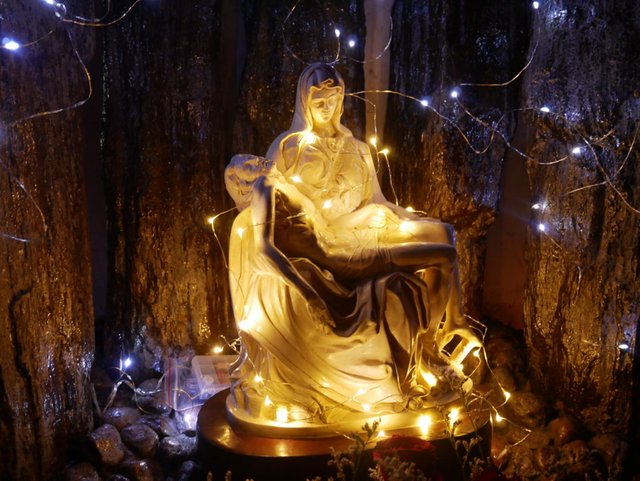 Follow @surpassinggoogle to witness an extraordinary person in this platform and vote for @steemgigs as witness
Discovering exceptional content in the community follow @curie and vote as witness
To have a glimpse of awesome content from the Philippines check out @bayanihan
All photos are original and taken with
Lumix GX85 12-32 mm kit lens and Sigma 50 mm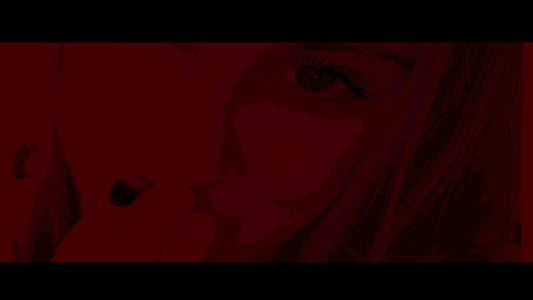 ---
Posted from my blog with SteemPress : http://watersnake101.vornix.blog/2018/11/04/undas-all-saints-day-beautiful-sunday/
---