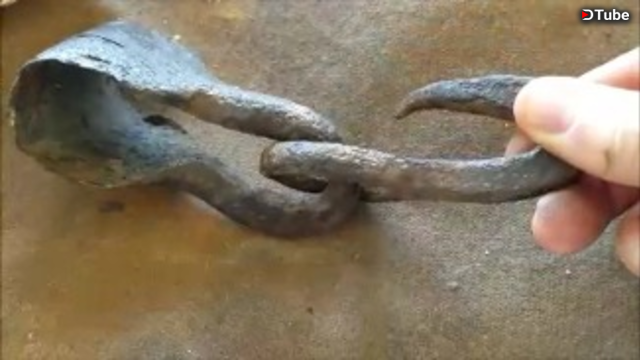 ---
My father and I unearthed this artifact while we were playing around with a giant rare earth magnet. I machined a thin stainless steel sleeve for a 1 inch diameter rare earth magnet so that I could attach it to the end of a long pole. It works like a poor mans metal detector; you can just poke around on the ground and the magnet will pick up all kinds of metal bits.
We were using the magnet at the very back edge of our property here in central Virginia near a spot where there used to be a road. My neighbor says that the road was notorious for turning to mud in the spring and his father was the only one who had a tractor back in the late 1940's, so it was up to him to come pull the stuck cars out. When the county put in a paved road they moved the right of way to the other side of our property where there is more level ground. Now the old road bed is just a ravine on the property line.
Dad and I were rooting around with the magnet and picked up this interesting piece of hand forged iron. Can you guess what it is? I have a pretty good idea, but I will wait a few days before I post it so that you can try to figure it out.
Fact that it was on a road is good clue. Here is another. The piece of hardware that this came from probably had two of these things on it and the other one broke. In the middle of the video you can see that the loop of metal is worn very thin, but it isn't quite broken yet.
We found this at the bottom of a short steep incline. The strain of going up the hill probably snapped the metal on the other piece. This one was worn out, too, so they just abandoned it on the side of the road.
Leave a comment if you have a guess!
Cheers, Professor Bromide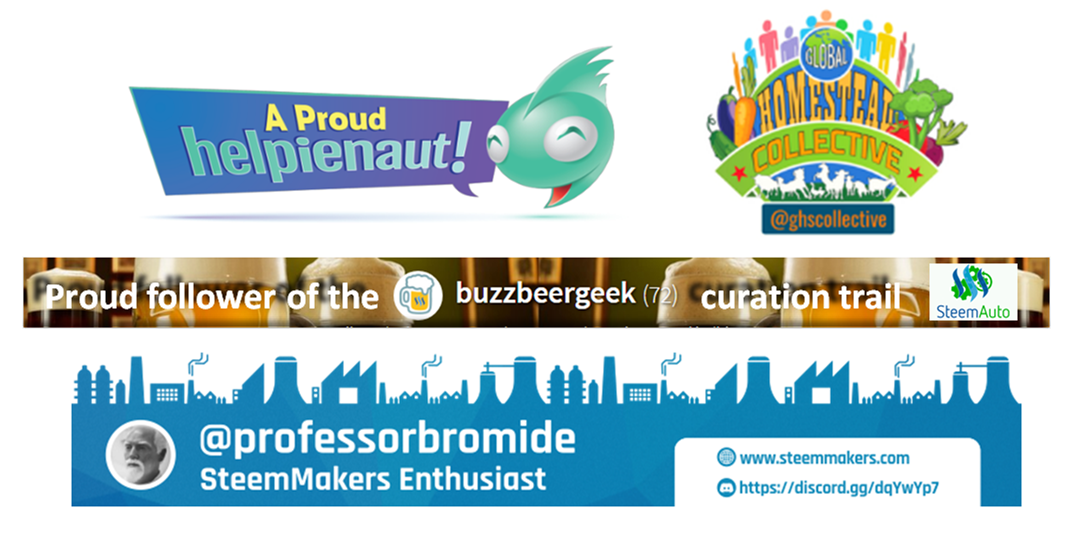 ---
▶️ DTube
▶️ IPFS
EDIT -- This picture shows a fitting that is very similar on a whiffletree. The wooden bar goes right behind a horse. Two chains run from the hooks up to the horse's collar. The center ring is attached to the plow, disk, or some other farm implement.