Iron Age cultures existed up until the eighteen hundreds in Southern Africa.
Below are some examples of various types of iron age spears made around that time that are at least a century old.
Different types of spears heads and spears were preferred by the different tribes.
Thin and Slender for throwing spears and stouter and broader for stabbing or thrusting spears.
Zulu's preferred the Assegai or thrusting spear and Xhosa's and other tribes the throwing spear.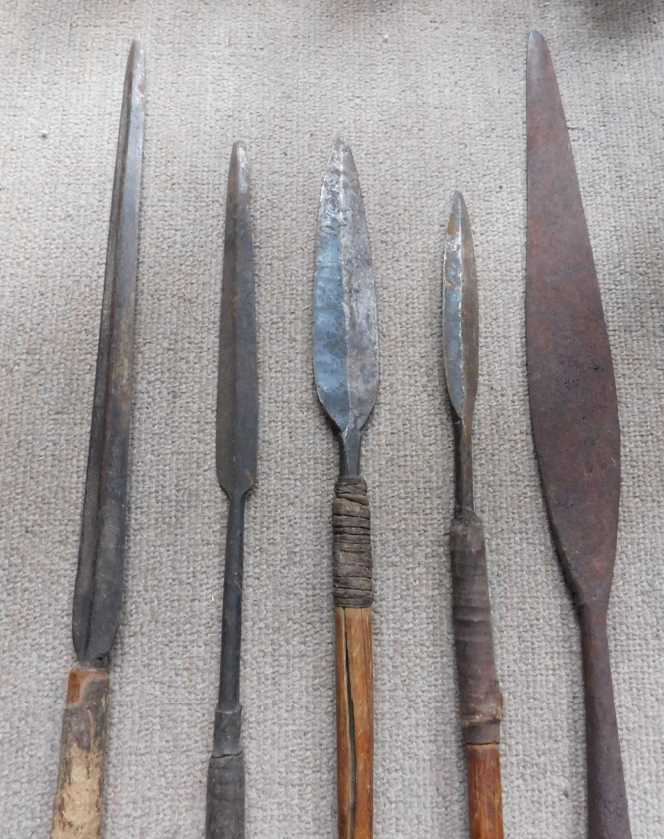 The throwing spears are inserted into thinner shafts and the stabbing or thrusting spears are attached to stouter shafts.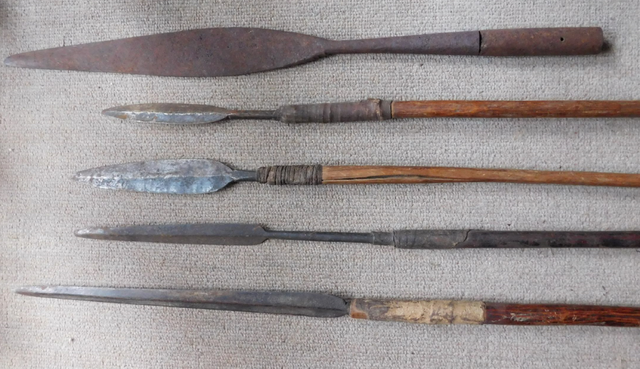 Various methods are used to secure the spear point to the shaft.
wrapping with a leather thong - center
encasing the wrapping in a wet piece of leather that contracts and hardens as it dries.
inserting the shaft into an iron receptacle as is the case with the stabbing spear.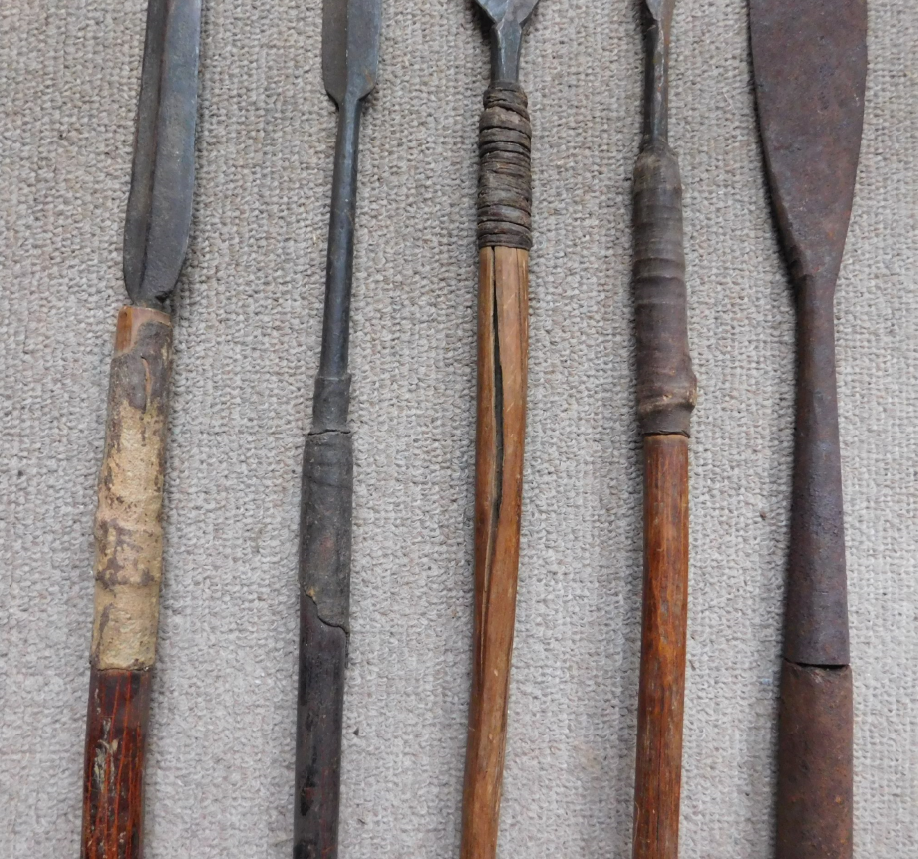 These spear heads are beaten into shape while repeatedly heating and beating an originally round bar to produce the thin, but strong blade.