It looks like any other stone to the untrained eye.
But in these parts stone tools are plentiful and can be picked up pretty much anywhere, where there has been some digging done.
It is recognized by the fact that the left side, in picture, has some flakes removed to produce a sharpened edge. The right side, in picture, is still untouched with its naturally rounded corners and edges.
This type of stone artifact was manufactured from a couple of million years ago till about 100 000 years ago, so it could have been manufactured at any time during that period.
This type of tool is called a chopper, since it was generally used in a chopping motion.
This particular tool was made for use by a right handed person sits it fits very comfortably in the right hand but not so in the left.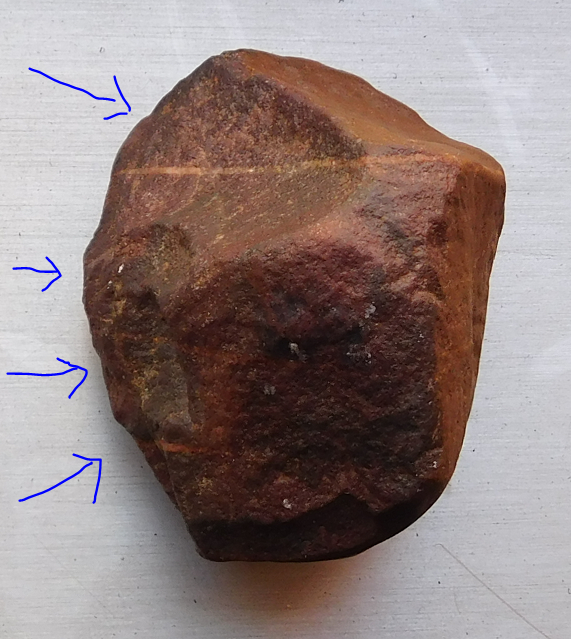 It shows a lot of wear and so was heavily utilized before being discarded.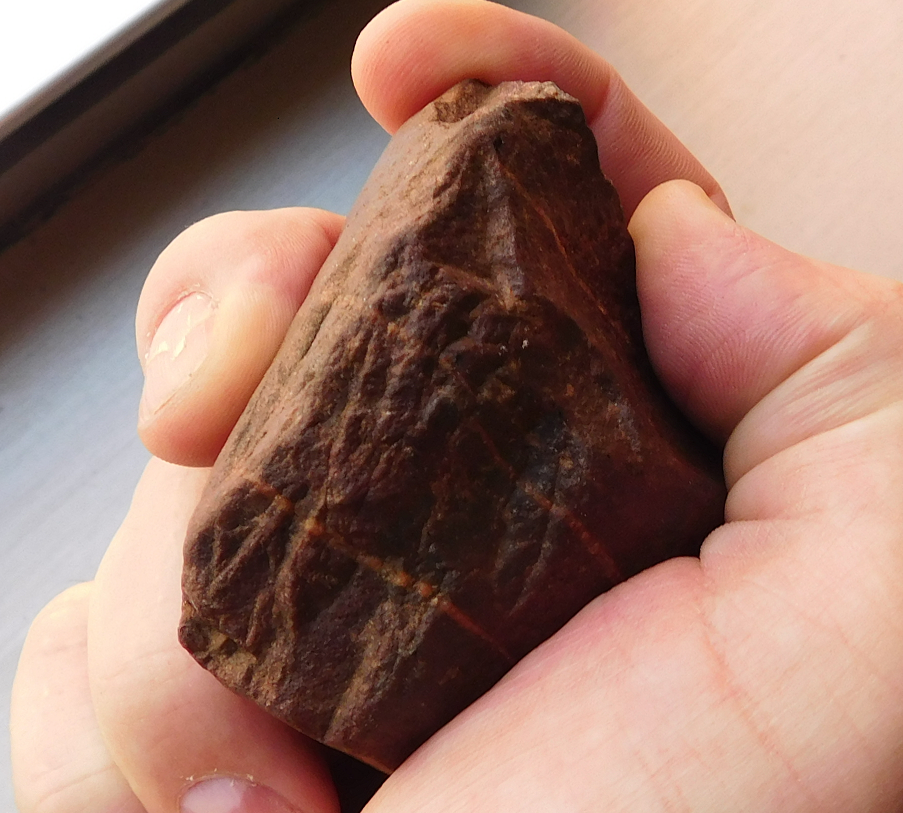 It could have been used in the precision grip as pictured below.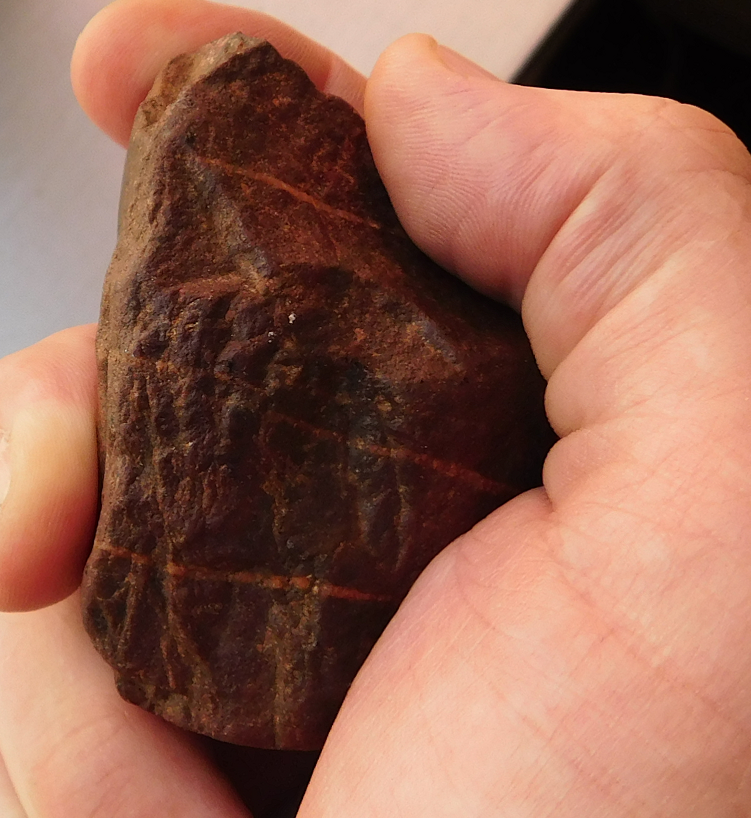 Or in the power grip pictured below.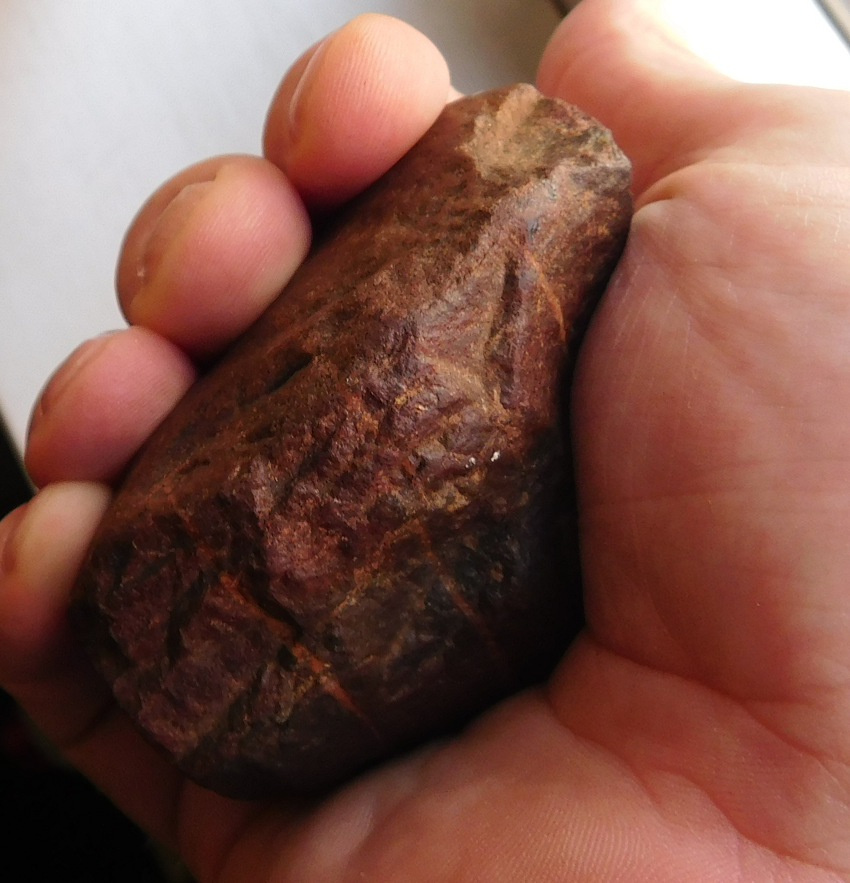 Based on how the stone has been worn and broken it is most likely that it was held in the power grip and used as a chopper in the chopping motion indicated by the arrow below.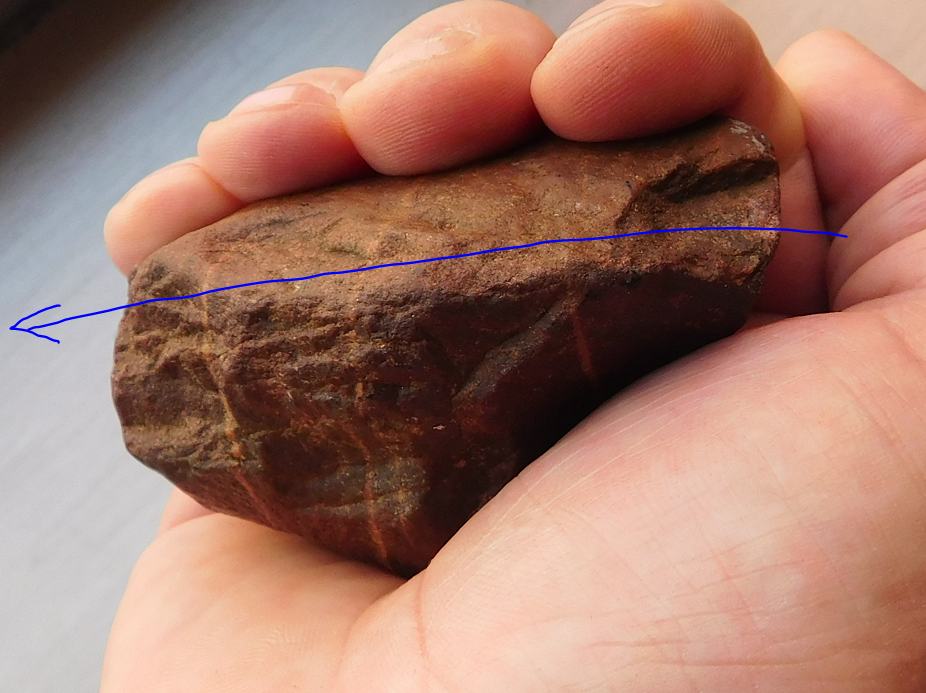 These tools were used for chopping wood or bone during butchering a kill.
I love the area I live and work in.
It has good rivers, good soil, good climate and good tool making material.
For these reasons the area was heavily utilized by early humans and there are plenty of signs of that every where, if one cares to learn what to look for.
I picked this one up on my way out of the train station in Pretoria.