Funspot - The World's Largest Arcade

On out way home from Acadia National Park in Maine @donvee, the nephew, and I stopped at the Funspot in Laconia, New Hampshire. The Funspot bills itself as the world's largest arcade. This was our third trip there and we always end up spending at least a few hours.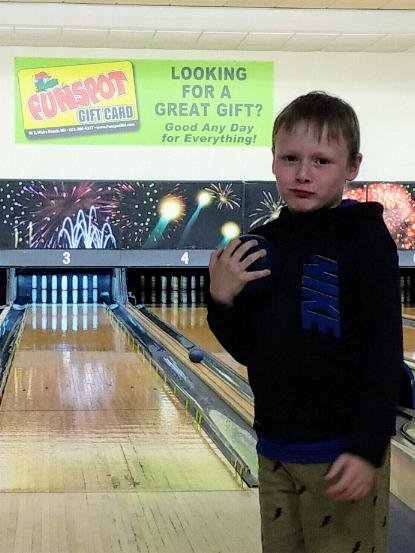 We started our evening by playing a few games of candlepin bowling. The balls are a lot smaller, more like skeeballs than bowling balls and you get three tries on each frame. The pins are tall and thin, like candlesticks, hence the name.

Next we moved on to indoor mini golf. Definitely not the best mini golf course, but it was pouring rain, so it was the best indoor option around. My nephew had a great time and I enjoyed the hole with the whale.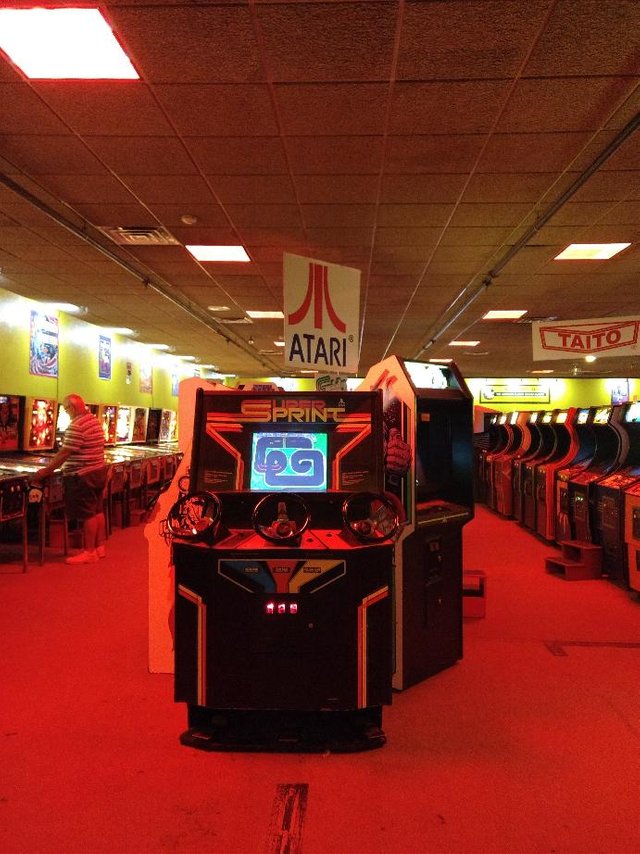 Next we moved onto the floor of classic arcade games. There's a whole other level in the building with newer games, but @donvee and I spent all of our time in this area.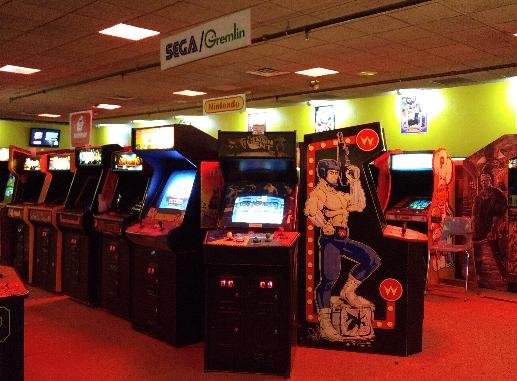 They played some great 80s music while we were there.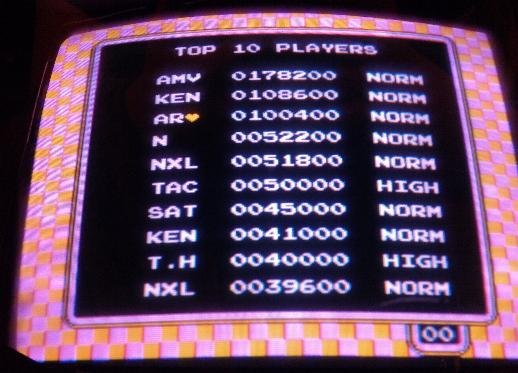 I managed to beat the high score on Dr. Mario, one of my favorite Nintendo games. I think I was at the same game for at least 20 minutes. Tetris and Dr. Mario were always two of my favorites, I could play them for hours.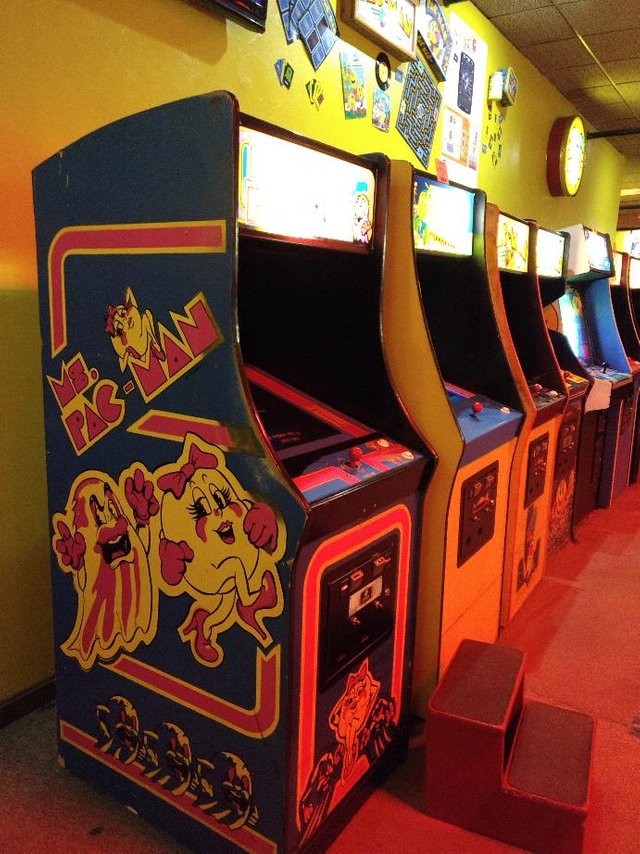 Here's a whole row of Pac-Man machines. They have Pac-Man, Ms. Pac-Man, Jr. Pac-Man (which I have the full-sized arcade game at home, but don't play enough), Super Pac-Man, and Baby Pac-Man. I can't quite remember if they had Pac-Man Pinball.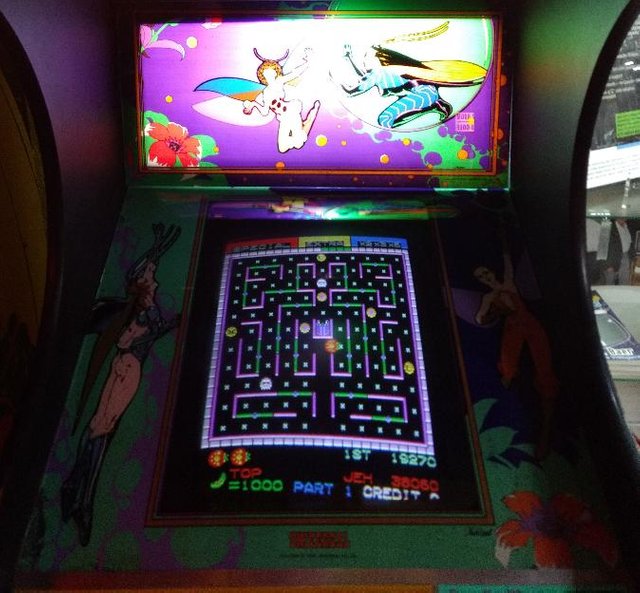 Lady Bug ended up being a favorite of mine while we were there. I played quite a few games during the evening. I also enjoyed BurgerTime, but it really stresses me out. Getting chased by Mr. Hot Dog, Mr. Pickle, and Mr. Egg makes me anxious, especially when I run out of pepper shots.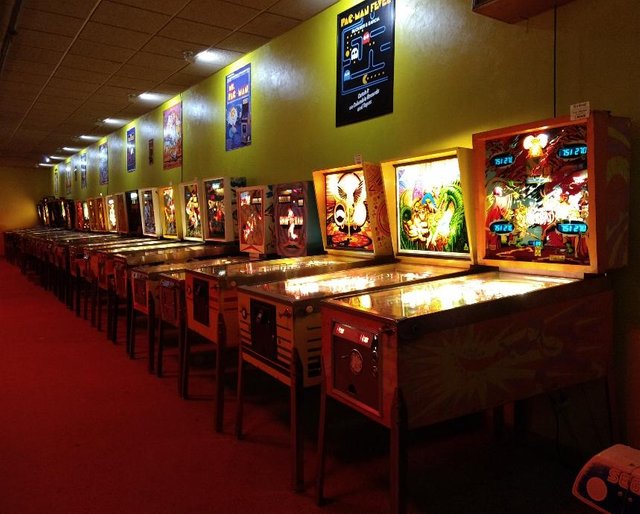 Here are a few of the pinball games in the arcade. Below is Hercules, which is the largest pinball game I've ever played. Even the balls are giant. ;)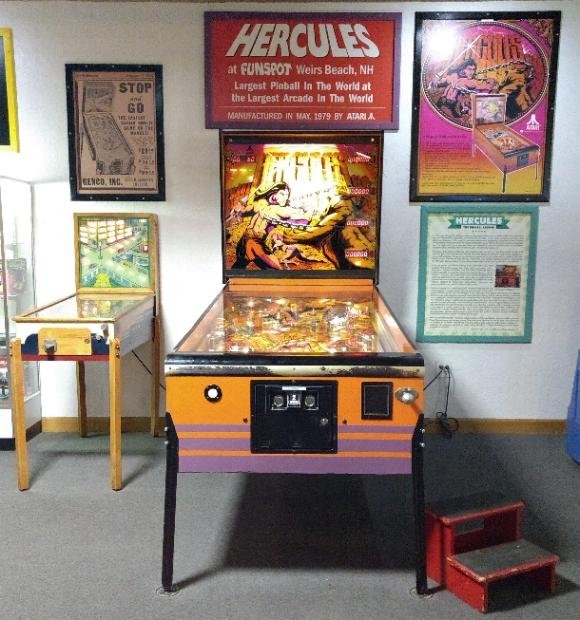 If you ever find yourself around Laconia, New Hampshire I recommend stopping in to the Funspot. It's a great way to spend the day.
Thanks for stopping by! If you enjoyed it, please upvote/comment. Follow me for more of my adventures! All photos and content are my own.