the guy who gave everything to the poor الرجل الذي اعطى كل شيء للفقراء
The young man Ali received great attention from the Swedish Muslim community in Sweden and in the world in general. Ali was exposed to cancer at the age of youth after he was a young man who loved luxury as a young man with drug groups and bad companionship. Clean care about the lives of the poor.
Where the changes in the life of Ali Banat, who said that God gave him a period of warning before he dies, as he said in the past that he longed to see God in one of the interviews
The young man had a Ferrari car about which costs about 600,000 dollars, he sold everything to donate to charity projects in Africa, Syria and Lebanon, the last words of Ali was that I do not want to leave something behind me in this world
He died in cancer efter 7 year of the doctors words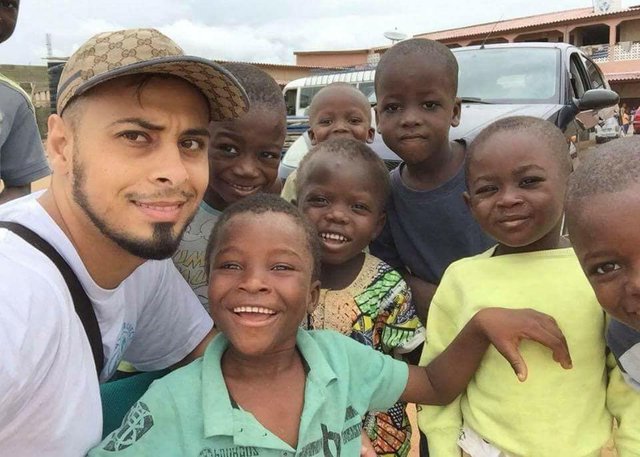 http://www.sveriges-verklighet.se/archives/2737
الشاب علي حصل على اهتمام كبير من قبل الجالية المسلمة السويدية في السويد وفي العالم بشكل عام, حيث تعرض الشاب علي لمرض السرطان بعمر الشباب بعد ان كان شاب مسرف يحب الامور المترفة كشاب, مع جماعات مخدرات ورفقة سيئة, لكن فجئ تتحول حياة الترف والسوء الى حياة نظيفة تهتم بحياة الفقراء.
حيث تغيرات حياة علي بانات الذي قال ان الله اعطاه فترة انذار قبل ان يموت من غير ان ياخذه على غفله, كما تحدث في السابقة انه اشتاق الى رؤية الله في احد المقابلات مع احد الشيوخ السلمين المشهورين في الدعوة في اوربا الى الاسلام.
الشاب كان لدية سيارة فراري حوالي ٦٠٠ الف دولار, وساعات ومجهورات , قام ببيعها ليتبرع بها الى مشاريع خيرية في افريقيا وسوريا ولبنان, الكلمات الاخيرة لعلي كانت اني لا اريد ان اترك شيء لي في الدنيا بعد رحيلي.