In the mosque where I go, a Swedish man converted to islam تحول شاب سويدي الى الاسلام في المسجد الذي اذهب اليه
In the city where I live the young Swedish guy yesterday in one of the blessed nights of Ramadan, which are the last nights of this month.
This mosque has a lot of Somali brothers and those who reading the Quran, fasting and gaving lectures.
In which the Arabs, Somalia, Kurds and swedish meet under the miseries of Islam, and teach ethics and moral.
The mosque is small and overflowing with people praying on Fridays and holidays. Some people return to their homes because there is no place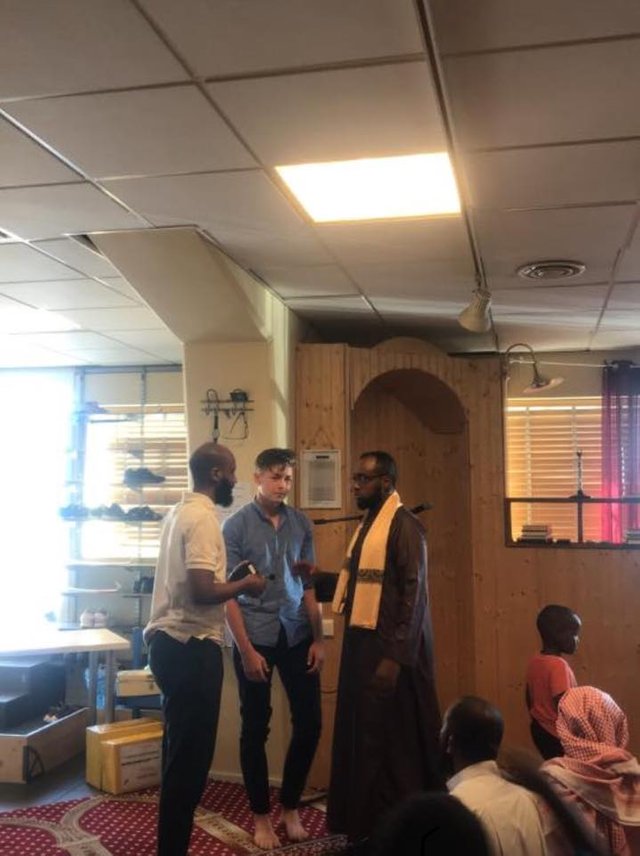 اسلام شاب سويدي في مركز اسلامي ومسجد في السويد
في مدينتي , المدينة التي ترعرعت فيها منذ عشر سنوات, المسجد يديره اشخاص صوماليين , ومتبرعين من العرب والصوماليين والكرد والسويديين.
فيه تقام الصلاة وقراءه القران والاعتكاف في شهر رمضان