A Swedish doctor asks a depressed Muslim if she supports the Islamic state طبيب سويدي يسأل امراة سويدية ان كانت تدعم داعش
A Swedish doctor at a health center in the city of Yafla asks a patient of depression if she supports the organization of the Islamic state, where he wrote in one of his files that the woman wears the dress on the picture *
The health center of the province looks at it seriously but the doctor will continue to work after he asked the non-professional question .
the woman has reported this to the patience board and she waiting for the answer.
The doctor has asked here also about her converting to Islam and why did she did that.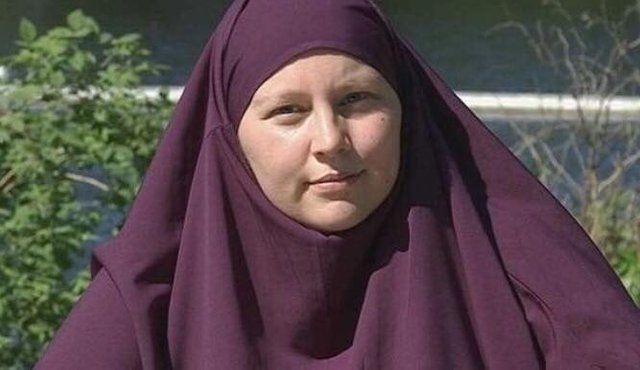 http://www.sveriges-verklighet.se/wp-admin/post.php?post=2746&action=edit
طبيب سويدي في مركز صحي في مدينة يافلا يسأل مريضة بالاكتئاب ان كانت تدعم تنظيم الدولة الاسلامية حيث كتب في احد ملفاته ان المرأة ترتدي لباس العبائة*
مركز المحافظة النيابي ينظر الى الامر بشكل خطير لكن الطبيب سيستمر في العمل بعد ان وجه السؤال الغير مهني الى اميرة المرأة السويدية التي تحولت الى الاسلام، كما تابع سوالها بخصوص اسباب تحولها للأسلام واسأله من هذا النوع.
اميرة قالت في وقتها انها احسست انها تعرضت لمعاملة سيئة بهذا الكلام، حيث ان الموضوع الذي اتت اليه للحصول على معالجة لصحتها وطلب الدواء وليست اسئلة كهذه، حيث شعرت ان الطبيب يريد ان يقوم بالبلاغ عليها وليس الشفاء .
مديرة الرعاية الاولية قدمت اعتذار عن الحادثة حيث صرحت ان هكذا اسئلة لا ينبغي ان تكون مطروحة في ملف المريض، كما قالت ان الاسئلة هي ضد القيم الاساسية في نشاط الصحة .
اميرة قامت بدورها بعمل بلاغ الى لجنة الصحة والتفتيش والى لجنة المريض لكي تحصل على عدالة في قضيتها.