A new collection of Moroccan paper money / / مجموعة جديد من النقود الورقية المغربية
Hello my dear friends, I hope all of the Astemers will be at best
Today I will participate
An old coin collecting hobby that is one of my favorite hobbies is a new collection of old paper money from my own collection.
The new collection now consists of four pieces of coins dating back to the Kingdom of Morocco.
السلام عليكم ورحمه الله تعالى وبركاته التمنى ان يكون جميع استيمرز بافضل الاحوال
اليوم سوف اشارك
هواية جمع النقود القديمة التي هي من إحدى هواياتي المفضلة مجموعة جديدة من النقود الورقية القديمة من مجموعتي الخاصة.
المجموعة الجديدة الان مكونة من اربعة قطع نقدية تعود الى المملكة المغربية .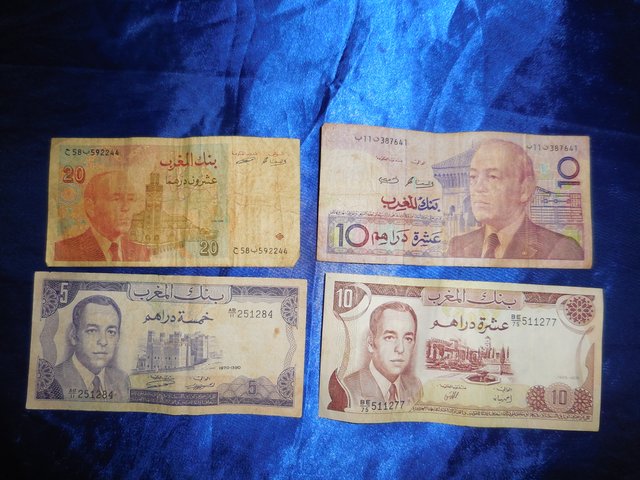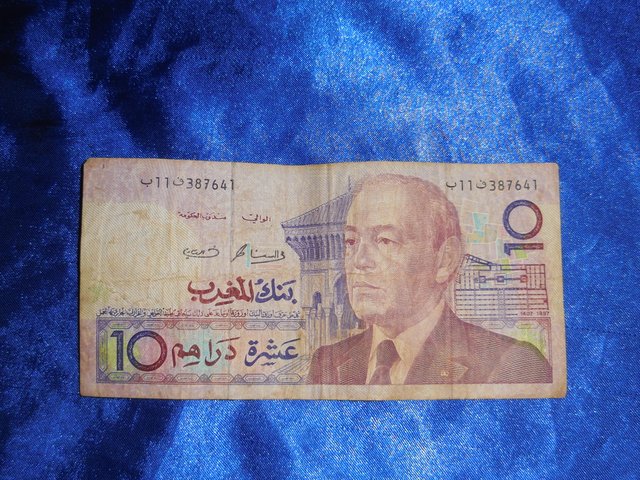 This coin dates back to 1997 AD OK 1407 AH and in the reign of King Hassan II
هذه العملة يعود تاريخها الى عام 1987 ميلادي موافق 1407 هجرية و في عهد الملك الحسن الثاني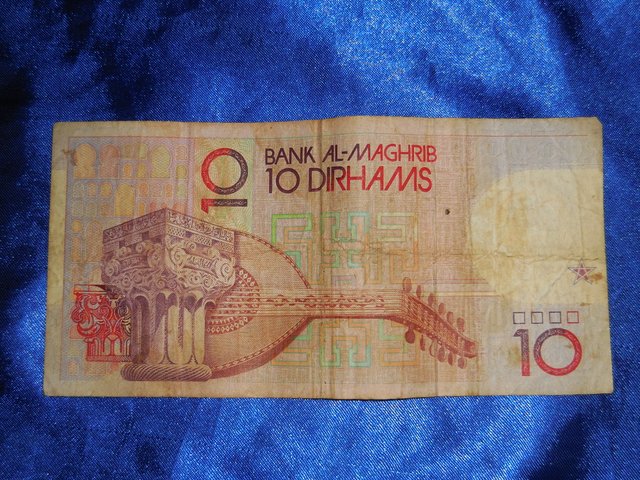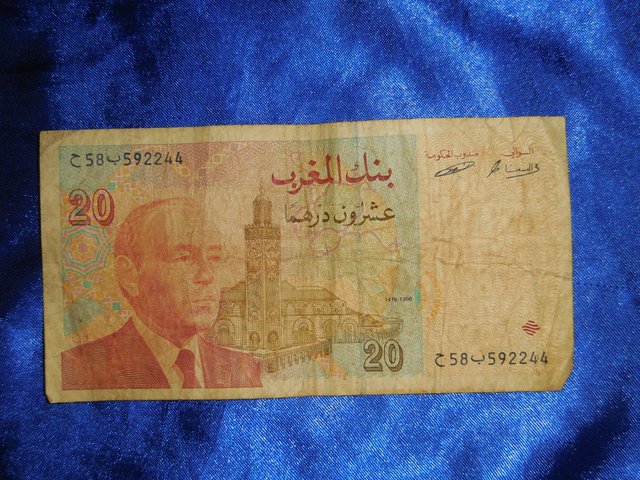 This coin dates back to 1996 AD OK 1416 AH and in the reign of King Hassan II
هذه العملة يعود تاريخها الى عام 1996 ميلادي موافق 1416 هجرية و في عهد الملك الحسن الثاني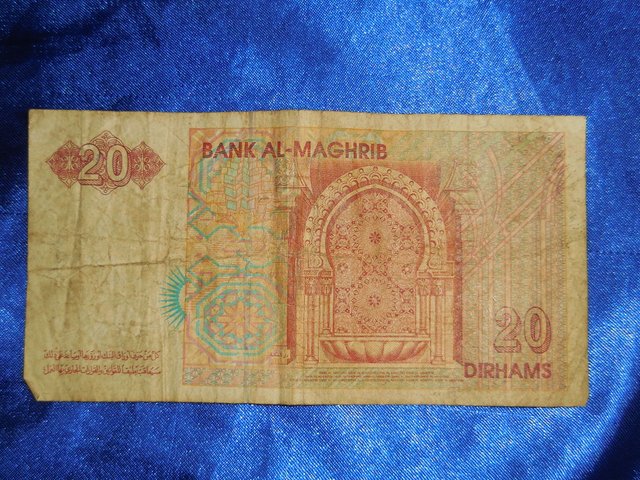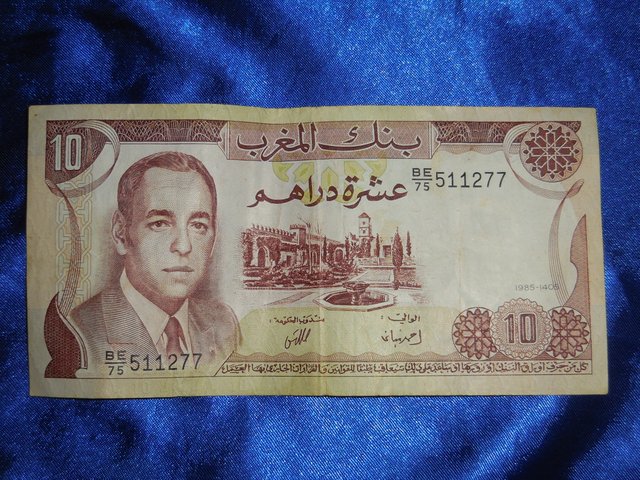 This coin dates back to 1985 AD OK 1405 AH and in the reign of King Hassan II
هذه العملة يعود تاريخها الى عام 1985 ميلادي موافق 1405 هجرية و في عهد الملك الحسن الثاني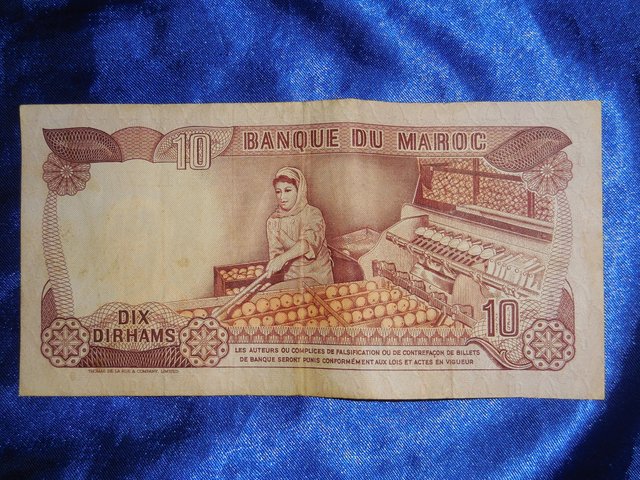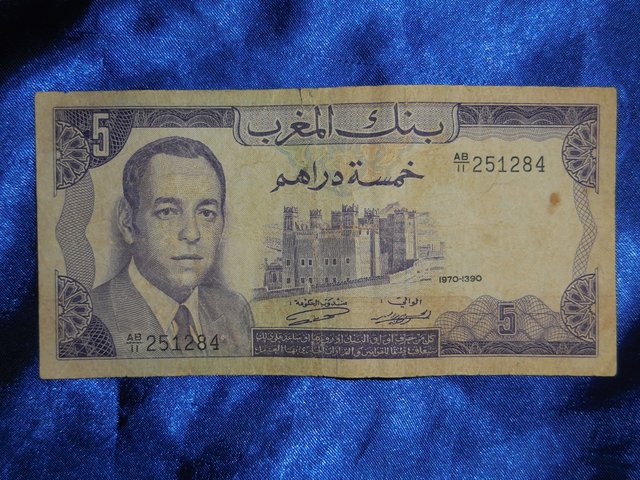 This coin dates back to 1970 AD OK 1390 AH and in the reign of King Hassan II
هذه العملة يعود تاريخها الى عام 1970 ميلادي موافق 1390 هجرية و في عهد الملك الحسن الثاني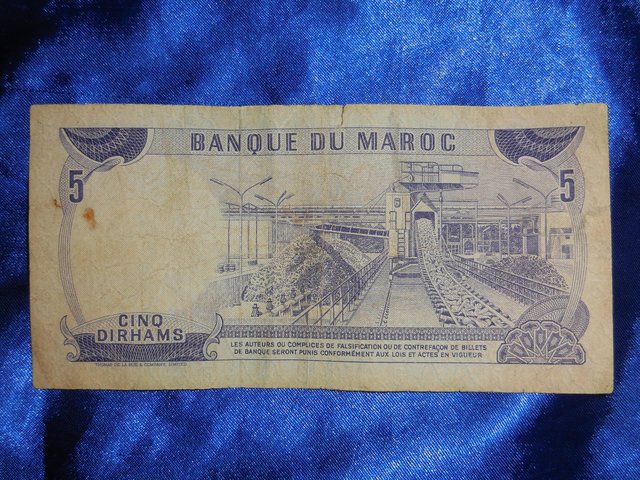 I hope you like this collection and thank you
اتمنى ان تروق لكم هذه المجموعة وشكرا لكم
With greetings to all (^_^) مع تحياتي للجميع
@abderrahimlafifi