Aqarchain- real estate investment platform
With blockchain's widespread adoption across industries, it's hard to find a market segment unaffected by the technology. Real estate is no exception.
Cryptocurrencies have had a dramatic impact on payments, remittances, and foreign exchange. Initial coin offerings (ICOs) have challenged equity investing, startup loans, and venture capital. Even the food supply chain industry is being developed through blockchain.
Real estate is not immune to blockchain disruption either. Previously, transactions of high-value assets such as real estate were not routinely done through digital channels. Real estate transactions are often settled directly with different entities. However, blockchain has changed this. The advent of smart contracts in blockchain platforms makes it possible for real estate to be tokenized and transacted in the same way as cryptocurrencies like Bitcoin and Ether.
Real estate technology has traditionally been primarily concerned with listings and the connection between buyers and sellers. However, blockchain introduces new ways of enabling trading platforms and online marketplaces to support a more comprehensive real estate transaction.
For instance, Aqarchain is a blockchain-powered real estate investment platform whose aim is to create a decentralized ecosystem where investing in real estate is as easy as investing in stocks on the market. stock. This goal is achieved by subdividing real estate assets.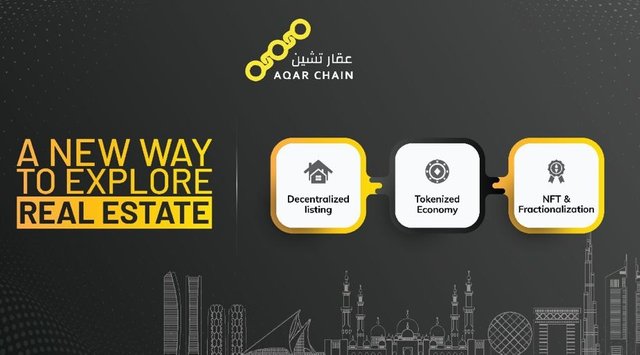 What is the advantage of Aqarchain.io?
Fractional Ownership
By dividing the property in divisible shares of each sq cm allows investors to invest in minimum value and spread the risk. Investors always have an option to increase or decrease their share percentage in the Asset. This enables even smaller investors get to invest in what is usually reserved for the larger corporates and institutions.
Crowd Funding through tokenization
An age old tradition that has been commercialised in this era with the advent of technology. People have been pooling money to buy assets since ages and it has always been in closed circles of family and friends, now it has become more easier and efficient. Aqarchain.io ensure that every ones interest is secured and safe.
Investors
AQR Token Investment
Investors investing in AQR token will get advantage and early access to the launch price of the token. With traction and demand will drive appreciation in token price and appreciation to early investors.
Equity Investment
Individual HNI's from KSA and UAE have invested in personal capacity in the company as equity partners. The investment is in the holding entity and has been instrumental in pre-operative expenses
Tokenomics
Total Supply: 100M Token
Blockchain: Tezos | Polygon
Token Type: FA1.2 | Pos Erc20
Token Protocol: Utility
Token Name: AQAR TOKEN
Token Symbol: AQR
Token Price: $0.35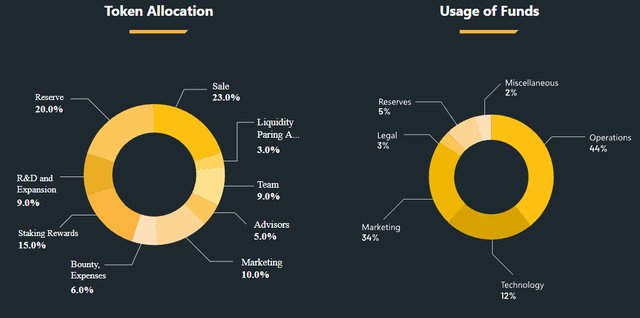 The Roadmap

CONCLUSION
The transparency associated with the decentralized network can also cut costs associated with real estate transactions. In addition to cutting intermediaries' commissions, other costs such as registration fees, loan fees, and real estate-related taxes can also be reduced or even eliminated as platforms automate the transactions. process and make them part of the system.
Global real estate is worth hundreds of trillions of dollars, but is dominated by the rich and large corporations. Through the real estate investment platform Aqarchain, more people will have the opportunity to access the market with transactions made more transparent, secure and fair. Real estate transactions can become truly peer-to-peer operations with blockchain-enabled platforms performing most of the tasks.
For More Information :
Website : https://www.aqarchain.io/
Telegram : https://t.me/aqarchainglobal
Facebook : https://www.facebook.com/aqarchain.io
Twitter : https://twitter.com/aqarchain_io
LinkedIn: https://www.linkedin.com/company/aqar-chain/
Medium: https://smartchain.medium.com/
Instagram: https://www.instagram.com/aqarchain/
Article written by
Bitcointalk username: huanbouty
Bitcointalk profile URL: https://bitcointalk.org/index.php?action=profile;u=1948566