If you like reading science journal or research papers, you probably felt frustrated every time you hit a paywall. That is when the material you're trying to access is not available for free and you need to subscribe first, and of course pay, to read or download the full copy.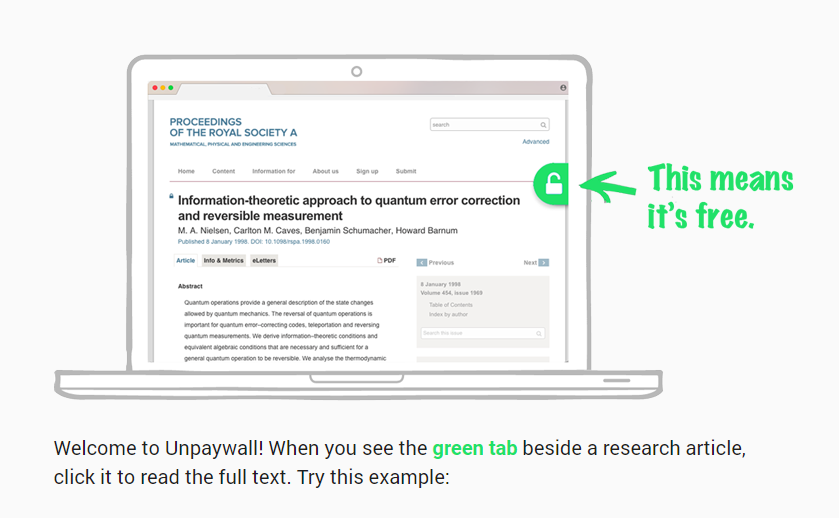 image from Unpaywall
If you are not comfortable in using Sci-hub, the so-called Piratebay of science, this browser extension will help you find more than 19 million Open Access (OA) articles (with Digital Object Identifier or DOI) dating as far back as 1900.
Unpaywall works by gathering content from thousands of open-access repositories worldwide and rely on various data sources, including PubMed Central, The DOAJ, Crossref, DataCite, Google Scholar, and BASE. They put these data together and open it for reuse via their own oaDOI API. So everytime you run into a paywalled article, Unpaywall will try to find fulltexts from their API.
Most of the time, the researchers, who believe that their works should not be hoarded behind paywalls, upload their papers to free and legal servers online. Unpaywall helps by bringing that open access content to everyone.
So before you pay, give Unpaywall a try.
Enjoy reading!


---
Follow Random Collective by @st3llar. It's absolutely free!
---